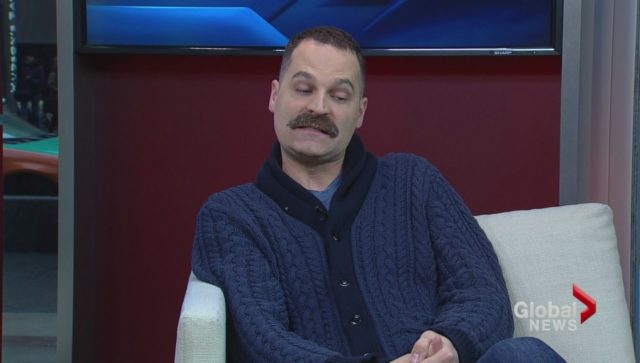 Jay Onrait is a Canadian sports anchor and television personality. He was born in Calgary, Alberta, on August 29, 1974. He began his career in the television industry in 1999 when he worked as an editorial assistant on TSN while also studying at Ryerson University. His first job in front of the camera was as the host of 'The Big Breakfast'. This was aired on the A-Channel in Winnipeg. He frequently works alongside Dan O'Toole, a fellow Canadian broadcaster. Onrait and O'Toole are particularly well-known for co-hosting 'SportsCentre' together. Their most recent work together is as the co-hosts of SC with Jay and Dan. This show was launched on TSN on September 4, 2017. Although he is very much in the public eye, especially with Canadian audiences, there are probably many things you do not know about this television personality. So, here are five facts about Jay Onrait.
1. He Has a Podcast
Jay Onrait has a podcast with Dan O'Toole which the pair started when they were both at TSN. Originally, Kryztof Mamona was the board operator and Mike Gentile was the producer. At the time, it became the number one podcast specializing in sports in Canada. In 2013, the podcast moved to Fox Sports 1 as this was when O'Toole and Onrait joined the network. Following the move, the podcast was produced by Mike Botticello and Pat Muldowney. Since Onrait and O'Toole returned to TSN in 2017, the podcast is now sponsored by Coors Light.
2. He is Married to Chobi Lang
In October 2013, Onrait married Chobi Laing. She had formerly worked as a PR for TSN and also appeared in the 1992 children's film 'Sharon, Lois, and Bram Sing A to Z'. The couple has a daughter together who was born on May 27, 2015. This is Onrait's second marriage as he was previously married to Darcy Modin from whom he was divorced in 2002.
3. He Has Won a Gemini Award
In 2011, Onrait won the Gemini Award for the Best Sportscaster. This was for his work on 'Sportscenter'. This was not the first time he had been up for the award as he was also nominated the previous year but on that occasion, was unsuccessful in receiving a Gemini Award. The Gemini Awards are honors given by the Academy of Canadian Cinema & Television in recognition of achievements in the television industry in Canada.
4. He Has Worked as a Host for the Olympics
In 2010, Onrait co-hosted the Vancouver Winter Olympics with Beverley Thomson. He then co-hosted the 2012 Summer Olympics in London with Dan O'Toole. Their commentaries were aired in live editions of SportsCenter daily.
5. He Has Written Two Books
Other than his work as a television presenter and sports anchor, Jay Onrait has also written two books. His first book was 'Anchorboy' and this was published on October 1, 2013. This book also doubled as his autobiography. His second book is 'Number Two: More Short Tales from a Very Tall Man'. This was published on October 27, 2015. Both books were bestsellers in Canada and this led to them being republished in paperback in November 2016.