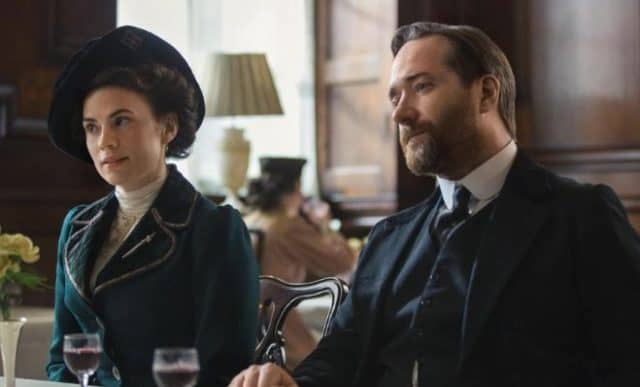 'Howards End' is a television miniseries that is based on a 1901 novel of the same name by E.M. Forster. The series was originally aired in the UK in 2017 and has also been aired on ABC TV in Australia. Now, Starz have acquired the rights to air this series in the United States. This four-part period drama stars Matthew Macfadyen, Hayley Atwell, Phillipa Coulthard, Alex Lawther, Tracey Ullman, and Joe Bannister, amongst others. Here are five things you probably didn't know about 'Howards End'.
1. There was a Film Also Called Howards End
In 1992, a film version of 'Howards End' was released. This romantic drama film was written by Ruth Prawer Jhabvala and directed by James Ivory. It starred Emma Thompson, Anthony Hopkins, Vanessa Redgrave, Helena Bonham Carter, Samuel West, James Wilby, and Prunella Scales. The film was reasonably successful as it grossed $26.1 million from a budget of $8 million.
2. The Plotline Revolves Around Two Families
The storyline revolves around two families. The Wilcox family are a wealthy and conservative family. The Schlegel family are bourgeoisie intellectuals of Anglo-German descent. The families are brought together when Paul Wilcox and Helen Schlegel become engaged following a night of passion together. Although the engagement is ended, there is then a link between the two families.
3. It is Directed by Hettie Macdonald
The television miniseries are directed by Hettie Macdonald. She studied English at Bristol University and then trained as a director at the Royal Court Theatre. This British theatre and television director is best-known as the director of the 1996 television film 'Beautiful Thing'. However, she is also known for directing the episode of 'Doctor Who' called 'Blink' as this won a Hugo Award in 2007. She has also directed episodes of 'Casualty', 'The Fixer', and 'In a Land of Plenty'.
4. The Screenwriter is Kenneth Lonergan
Kenneth Lonergan wrote the screenplay adaptation of the novel for the television miniseries. He is an American director, screenwriter, and playwright. Lonergan is best-known as the co-writer of the 2002 film 'Gangs of New York' and as the writer and director of 'Manchester by the Sea', 'Margaret', and 'You Can Count On Me'. He has won multiple awards for his work, including a BAFTA Award for Best Original Screenplay for 'Manchester by the Sea' and the Academy Award for Best Original Screenplay for the same film.
5. Vann House is the House Used as the Main Location
Most of the scenes take place inside the main house and these were shot in Vann House, which is a property near Hambledon in England. The house originally dates back to 1542 but was remodelled in 1907 by WD Caroe. The house has beautiful gardens and these were designed by Gertrude Jekyll. Other locations used for shooting the series were Ballard Down, Waverley Abbey, Swanage Pier, Harry Warren House and West Wycombe Park. London was also used as a location for some scenes and locations in this city that were used included Australia House, Simpson in The Strand, Chancery Lane, Great Russell Street, and Myddelton Square in Clerkenwell.