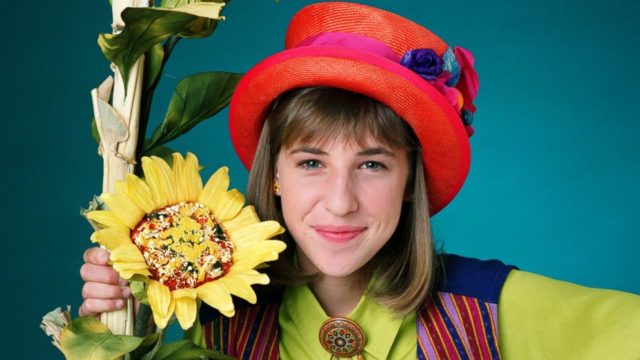 It would appear all one has to do any longer is to mention the word 'revival' and suddenly a dozen or more shows come popping out of the past with actors stating that they've been trying to get this or that project underway for a while. There's no doubt that they have, and there's no doubt that fans would love to see it happen, but the fact is that so many different revivals of old shows make it appear that the actors involved might not have much else to go on. While this isn't really the truth it still feels as though people are having a hard time letting go of the past now and then for their own reasons, since other shows have been talking about revivals and many fans have taken to going online to try and form petitions to bring various programs back. Blossom is one of those that a lot of people enjoyed when they were younger since it depicted the tale of a young woman in her teens that was going through what a lot of young people faced in their lives and was easy enough to relate to in a lot of ways, but it's fair to say that things have changed quite a bit over the years and Mayim Bialik returning to the role could be just as different as anything else that's been seen. People claiming that they want to see this tend to make it sound as though a revival would be the best thing that could happen, but the overall feeling is that people don't really know what they're asking for. Mayim Bialik had this to say via TVWeb:
"I guess I'm allowed to talk about this now, Don Reo and I do have a limited reboot that we would like to do. We've had a lot of trouble getting our network onboard. It's been really fascinating. At a certain point, I may just start a grassroots fan campaign to see if we can do it because we absolutely would love people to see where these characters are. [Reo] and I talked about it and we kind of decided after literally years of trying to work on this that I would probably just say it out loud. We do have a well-formed idea and we would love someone to let us do it."
Kind of like The Connors, the show built around Roseanne Barr before her dismissal from her own show, it feels as though a limited series might be the best bet instead of allowing the show to go on for more than a single season. People want to know what happened to Blossom and her family, but seriously this could be done with a single limited season rather than taking the time to really explore in any detail where the story is going now. The idea of keeping a show going past its prime has been an infectious trend that has happened for decades when the truth is that if a show can move forward and change in a radical manner then it might have a chance to remain dynamic enough to be entertaining. But after so many seasons if a show isn't willing to make a few big changes it's very likely that it will have run its route, at which time it will be necessary to simply move on and remember the good times. The feeling that this might be the case with Blossom apparently hasn't crossed the minds of those that are clamoring to have it back, especially since picking up the story after so many years feels as though it might offer up a lot of confusion given that fleshing things out is going to make it obvious that a lot of stuff has changed and people are going to have to catch up in a big way.
The more shows that are up for reboot or revival status, the more obvious it becomes that people aren't going to let go of the past so long as others are going to pay for it. On one hand, it's a very positive thing since it indicates that people haven't forgotten these shows and are still willing to remember them. On the other hand, continuing to bring one show after another back simply begs the question 'why' while asking for context that might have something to do with the reason as to why this trend is so popular. People are willing to pay for it, the actors are willing to come back, that's the extent of it apparently, and somewhere in the middle is the idea that the shows deserve another shot when their stories were already told years ago and were never given the option to come back. Since then every one of the stars has moved on in their own way and gone on to do their own thing, and Mayim found a good deal of success when she joined The Big Bang Theory. All in all, it just doesn't feel as though this show is needed.