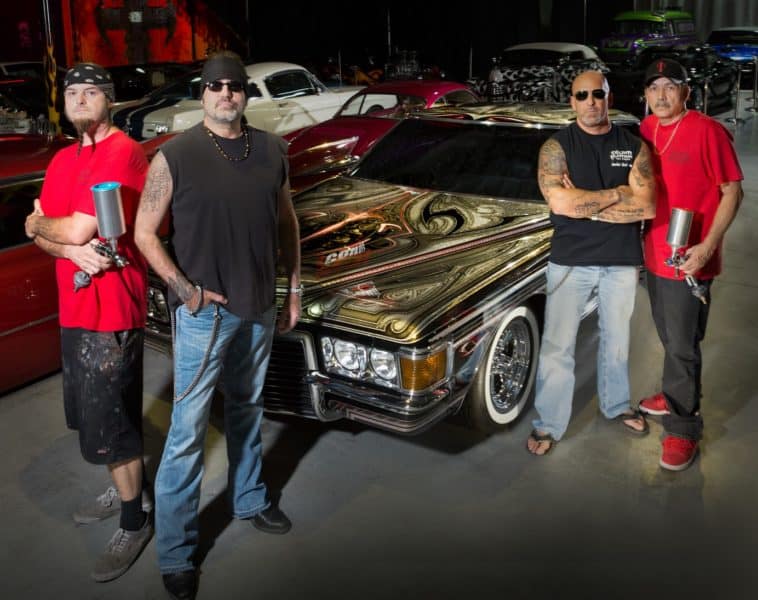 For those who are unfamiliar with Counting Cars, it is a spin-off of Pawn Stars. However, while Pawn Stars is focused on a pawn store as well as the people who work there, Counting Cars is focused on a business that specializes in the customization as well as the restoration of classic cars and motorcycles. On a whole, Counting Cars is an excellent example of how reality TV shows can spring up around people who manage to attract viewer interest through their appearances on other reality TV shows, which is a successful formula that has turned out a number of hits ever since the concept of reality TV shows hit the big times.
What Factors Explain Counting Cars's Popularity?
So far, Counting Cars has had seven seasons, which mean more than one hundred episodes. Moreover, the series shows no signs of stopping anytime soon, as shown by the fact that Season 8 has started up in July of 2018. Based on this, it is clear that Counting Cars is still going strong, so much so that it seems probable that it will continue to be on the TV screen for some time to come.
As for why Counting Cars has proven to be so successful, it seems safe to say that its basic premise has something to do with it. In short, it is much the same as Pawn Stars in that it focuses on a kind of business that is interesting to a lot of people out there. After all, there are plenty of people who are fascinated by classic cars and motorcycles, which is something that anyone can figure out as soon as they search for online communities centered around said topics on their search engine of choice. For that matter, it should be mentioned that there are even more people out there who might not necessarily be interested in classic cars and motorcycles, but are interested in topics that are adjacent to them. Simply put, there are millions and millions of people out there who are interested in cars for various reasons, which happens to include a sizable percentage who will have at least some interest in customization possibilities because it is natural for people to want their vehicles to look nice and perform even better.
With that said, the human element is important as well. After all, a colder and more clinical look at the day-to-day operations of a business that specializes in customizing as well as restoring classic cars and motocycles might be interesting to enthusiasts, but it would have a harder time pulling in those who are less interested but still might become viewers with sufficient persuasiveness. This is because humans love human drama, as shown by the sheer number of reality TV shows out there that are reliant to a great extent on the sometimes abrasive interactions between cast members. Sure, the conflicts that pop up on such reality TV shows tend to be rather small-scale in nature, but they are exactly the sort of thing that can bring in human interest, not least because they are relatable in a way that other parts of a TV show might not be. On top of that, they even come with an additional benefit in that they are very easy to generate, meaning that it doesn't take much effort for the people behind a reality TV show to stir up some conflict even when it hasn't risen up through the natural course of things.
How Long Can Counting Cars Continue?
Summed up, Counting Cars might not have the most innovative formula out there, but it doesn't need to be particularly innovative for it to be particularly successful. For proof, look no further than the fact that it is on its eighth season, which is not something that most TV shows can pull off. Moreever, the factors behind its success seem like the sort of thing that can go on and on, meaning that it is not unreasonable to think that Counting Cars will be able to continue running for years and years to come. Something that should come as welcome news to those who have become fond of its cast members as well as their interactions while they work on a wide range of vehicles.