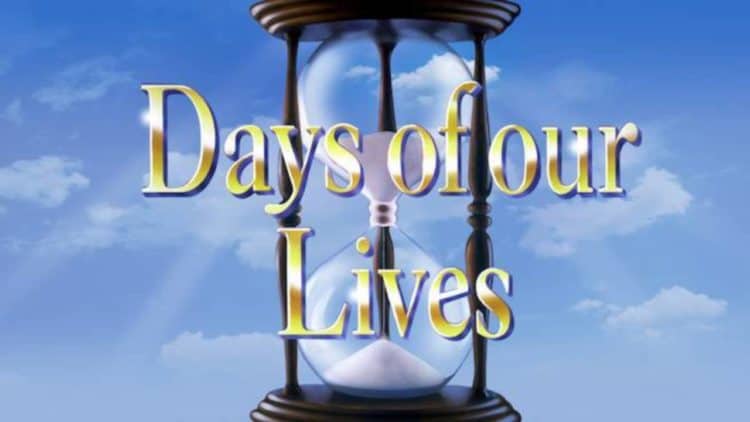 Days of Our Lives fans know betrayal. We see it all the time. The biggest betrayals in Salem come in the form of romantic situations, too. While there are some power plays in the works that require a bit of backstabbing by the people who live here and want to control what happens here, it's mostly all about the love triangles and the selfishness of those who want to be with others – even if those others don't want to be with them in return. If we are being honest, 2020 has been a year filled with betrayals big enough to bring people to their knees, but we've gone through and chosen the five that we think are the biggest betrayals – so far – of the year.
Jack's One Night Stand
While in her coma, no one knew if Jennifer would survive. She was gone for so many months, and her entire family thought she was lost forever. They were unsure she would wake up, and they didn't know what state she'd ben in if she ever did wake up. When Jack accidentally got drunk one night and woke up in Kate's bed, he wrote her a letter to say it would never again happen because he would never do that to Jennifer. However, Jennifer found the letter, and now she knows. This feels like the biggest betrayal in the world to her, and she's not sure she will ever get over it.
The Baby Swap
For nearly a year, Sarah raised Mickey while Kristen and Brady thought their baby, Rachel, was dead. But, they didn't know that Victor and Xander orchestrated a plan to switch the babies. It was Sarah's baby who did not make it after the accident, but they could not hurt her like that. So, they took the baby that belonged to Brady and Kristen. It would have worked had the birthmark not been made obvious, but this deception nearly killed four people.
Nicole's Betrayal of Eric
When she made the decision to keep the secret that Sarah was hiding, she put a nail in her own relationship coffin. Sarah spent nearly a year raising Mickey on her own while pretending that the baby's father was Xander when it was Eric. She didn't tell him, but the truth of the matter is that he found out. And then he found out that the woman he loved, Nicole, also knew this and kept the secret from him. He did not know that he had a baby for nearly a year, and then he had to love her and fall for her and find out that his actual baby died at birth and the baby he didn't know he had isn't even his baby? It's a lot, and it's not kind.
Gwen's Betrayal
She's in town posing as someone who is so close to Abigail and the kids and Chad and the entire family, but she's working behind the scenes with Rolf. Rolf is one of the most vile men in the entire situation, and she's hopeful that as long as she can keep him at bay, she will be fine to continue with her plan. She also does not think that Rolf can sell her out because the family loves her so much they would never believe she's up to no good simply because Rolf – a bad man – said so. However, she's been unwilling to take that chance. To us, the biggest betrayal of all is not so much how she is working to hurt Abigail, but how much her actions against Abigail are hurting the kids. Those kids don't deserve that.
The Baby Death Lie
It happened in January, which feels like a million years ago in 2020, and it still sits heavily on our hearts. Just when Nicole and her daughter were finally going to be safe and hopefully have time to be together, things turned around in a way that will never work for them. They had a horrible time figuring things out, and now she finds that her daughter was killed in an accident? She burned to death. It was tragic, and the world mourned with her. Thankfully, we learned not too many weeks after that her daughter was all right, things were good, and that she'd been betrayed – or more accurately, Brady and the rest of his family had been betrayed by all of this – and things were just going to get uglier before they got better. The loss of a child is always hard, and this kind of betrayal is hard to come back from.