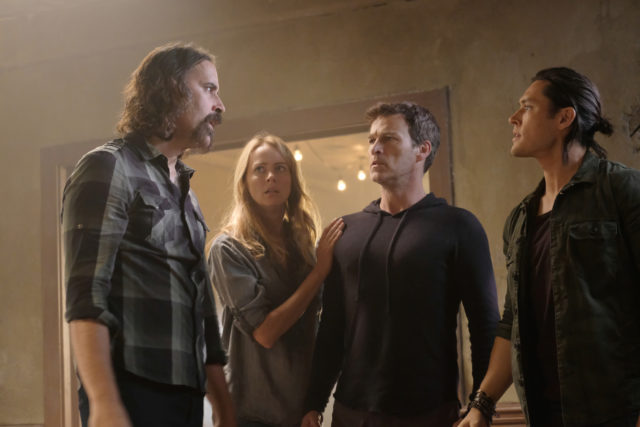 The universe of the X-Men is expanding with the all new television show, "The Gifted" having debuted on October 2nd. With this debut came an all new story, leaving many fans with theories of their own regarding what's going to happen this season. While there aren't any specifics just yet, here you can read about the top five fan theories that are circulating right now, and perhaps, come up with a few of your own.
The Connection between the Struckers and The Fenris Twins
Marvel mythology is no stranger to the name "Strucker," and while there isn't any concrete proof (just yet) many fans don't think this is something that would be used without a reason behind it. The Fenris Twins, Andreas and Andrea first appeared in "Uncanny X-Men" #194 back in 1985. These two were the children of Baron Wolfgang von Strucker and genetically modified before they were born, which gave them special powers when they came in contact with one another. They eventually grew up to be supervillains, leading the Fenris terrorist organization.
While there hasn't been any references to the Strucker sibling's ages or if they are twins, many fans believe there is some correlation there.
Is "The Gifted" another Version of "Heroes?"
Another fan observation is that Fox's "The Gifted," and NBC's "Heroes," which aired from 2006 to 2010, have some correlation. The circumstances of the development of the mutant powers is strikingly similar. For example, in "Heroes," Claire Bennet, a blonde cheerleader develops superhuman abilities but her father's connection to a clandestine organization wants to find people like her, which puts a strain on her father's career.
In "The Gifted" there's a similar storyline when Lauren, a young blonde, develops mutant powers, but her dad works for a company that traps individuals with these types of powers. This has many fans scratching their heads.
It isn't Aimed at just a Teen Audience
In the past, many of the X-Men shows were aimed at a younger, teen audience. However, some fans are wondering if this is the case for "The Gifted." With this spin-off, it isn't the teens that are taking center stage, which have many people wondering if the producers were going for more of an adult story. This is because the show is focused more on the parents in this show, than the teens, which makes for a few interesting story lines.
Timeline Confusion
There are some fans who are wondering what timeline this show will be set in with both "X-Men and "The Brotherhood" being name-dropped in the trailer. Earlier in the year, Matt Nix confirmed that the new show would be connected to the X-Men cinematic universe, but fans still aren't sure what to expect here.
"The Gifted" is Going to Create a New Universe
Because of the timeline confusion and the potential implementation of various heroes and other factors, there are many fans who believe that "The Gifted" is going to introduce an all new universe. This is something that still isn't known, but interesting to say the least.
If you love Marvel and superheroes, then checking out "The Gifted" is definitely something you should do. It offers all the appeal of the shows and comic books of the past, with a new twist. Chances are, more fan theories are going to emerge as the show progresses, so be sure to tune-in.