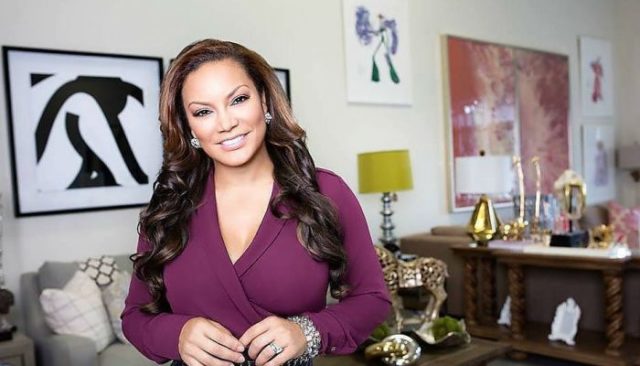 "Flipping Virgins" is a show on HGTV that is now in its third season. It was originally launched in 2015 and was a success so it was followed by the second season in 2017. Season 3 began in March 2018. Although the title of the series may confuse you, the show is actually about flipping properties and teaching people who are new to the game how to get the most rewarding results. Here are five more things that you probably do not know about 'Flipping Virgins'.
1. Egypt Sherrod is the Host
The host of the series is Egypt Sherrod. She is a property expert who also has careers as a radio and television personality and an author. She was born on November 16, 1976, in Philadelphia, Pennsylvania. In addition to hosting 'Flipping Virgins', she is also known as the host of 'Property Virgins'. She is married to Mike Jackson and has two daughters.
2. The Flippers Only Have 60 Days to Flip the House
The people who appear in 'Flipping Virgins' are working with time constraints. Between purchasing the property and selling it on, they only have 60 days. During that time, they must make all the modifications and renovations they think will help them to sell on the house for a profit.
3. Egypt Sherrod Has a Formula for Flipping
Egypt Sherrod is on hand to help out the flippers at every stage of the process. She is there to offer practical advice and use her own experiences and knowledge to guide them. In fact, she has her own formula that she advises them to use during the process. As they have 60 days for the process, she tells them to divide their time in half. Her advice is to spend 30 days on renovating the house and the second 30 days should be devoted to selling the property.
4. The Flippers Aren't Always Couples
In many of the episodes, the flippers are a couple who are working as a team, including a couple of newlyweds who have six children in the first season. However, this is not always the case as some of the pairings have an entirely different relationship. For example, in season three, viewers will see a pair of best friends who have decided to get into real estate together. In season 2, there was a mother and daughter pairing who have joined forces to enter into the flipping business. In season one, two sisters decided that they would like to buy a property and flip it with the hope of forging themselves a career in the industry.
5. The Properties Featured Are in Atlanta
Some property shows feature a different area each week. That is not the case with 'Flipping Virgins' as all the couple featured are from the Atlanta area and this is where they are buying properties. However, this does not mean that the episodes do not differ each week as each pairing has a different budget and is looking at buying different styles of properties. That means that no two projects featured on the show are the same.
Tell us what's wrong with this post? How could we improve it? :)
Let us improve this post!