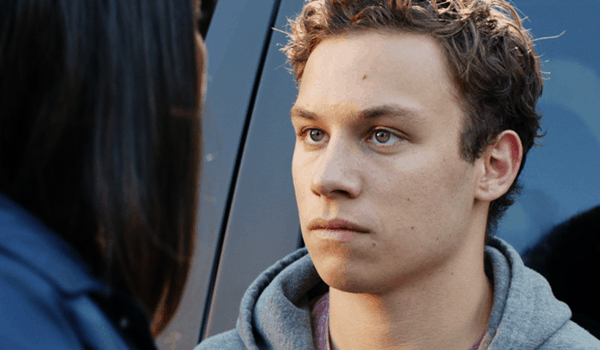 It is a rare thing to witness a young star whose performances have captivated thousands of people and even other stars. Such is the case with Finn Cole, a young actor who is beginning to forge an impressive list of performances. His talent, work ethic, and charisma have helped him gain a following despite only acting professionally since 2012. He can currently be seen in the second season of Animal Kingdom.
Cole has only just begun to garner fame, despite appearing in some of the UK's most popular shows. As such, many people do not know a great deal about him outside of his performances. In reality, Cole is a highly talented individual with a diverse skillset. In order to help fans realize the immense talents of this burgeoning star, here are five of the most interesting facts about Finn Cole.
5. His first major role had nothing to do with landing his second major role
Success in acting hinges upon the ability to land a role in a large production. Afterwards, it is usually easier to find other parts because executives will have seen the actor perform already. This was not the case for Cole, who earned his part in Animal Kingdom through a very strong audition.
Although Cole had garnered praise for his performances in Peaky Blinders, the casting staff for Animal Kingdom had never seen the show. Clearly, the same talent and promise that landed him the first part were just as clear for his audition for his current role.
4. His work has had some high-profile fans 
Naturally, it is the everyday fans who tune in to watch shows every week that determine ratings. However, it is always interesting to learn that other stars have taken an interest in another's work. One of Cole's shows was a favorite of some of the most iconic stars in the world.
Peaky Blinders was not just beloved by fans and critics, it was also a favorite of David Bowie and Snoop Dogg. These two stars have expressed their admiration for the show, an accolade perhaps just as impressive as any award.
3. He is also a producer 
Despite his young age, Cole has developed several skills during his career. In addition to acting, he has some experience with producing. Most notably, he produced a play called Immortal. This play was performed in 2015 at the Arthur Cotterell Theatre. As his acting career continues to gain steam, perhaps fans will see Cole's work behind the scenes as well.
2. His brother is also a successful actor 
It is always fascinating to watch sibling actors. Finn is not the only member of the Cole family who has considerable acting talent. His brother, Joe, is also an actor. Not only are they both popular actors, but the brothers have been large parts of each other's careers.
In addition to starring together in Peaky Blinders, the brothers have relied on each other throughout their careers. Fans actually have Joe to thank for Finn's current status, as Joe helped Finn get an audition for his first acting job.
1. He founded a production company 
Cole is a very impressive and surprising young actor. In addition to his work as a producer and actor, he somehow found the time to found his own production company. Alongside other students at Esher College, Cole founded GreenTea Productions. Not only is Cole talented and hard working, he is also entrepreneurial.
Final Thoughts
Finn Cole is an up-and-coming actor who has an incredible range of skills despite his young age. He has appeared in several highly popular series, earning himself significant fame and acclaim. Further, his diverse skillset has allowed him to produce as well as found a production company. He is certainly an actor to keep an eye on as he breaks into the North American market.