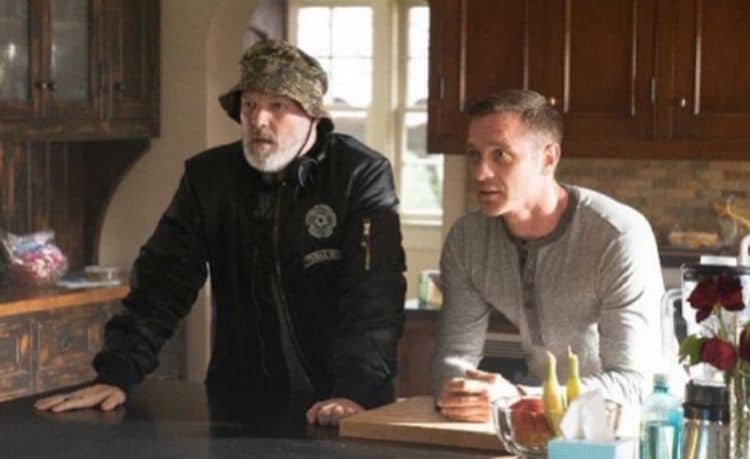 Everyone has a few actors who they love growing up. As we grow up, it is only natural to wonder what the actors are up to. Sometimes, looking up actors from one's childhood can reveal things that one didn't expect. Such is the case for fans of 90s star Devon Sawa, whose talents and background are actually far more diverse than one might expect.
Sawa rose to fame thanks to performances in Casper and SLC Punk! He transitioned from a wholesome teen actor to work in edgier projects like the music video for Eminem's "Stan." While fans may look back and remember Sawa from their favorite childhood films, most do not know how versatile he is.
Here are five of the most interesting facts about the talented Devon Sawa.
5. He worked as a spokesperson
Although Sawa became an incredibly popular teen actor, his first work in the entertainment industry was not for a Hollywood production. In 1992, he made his debut on television as a spokesperson for children's action figures. While he clearly advanced quickly to working on high profile productions, it is interesting to note that his introduction to television was in advertising.
4. He was highly acclaimed
Most people know that Sawa garnered a significant fan base after appearing in 90s hits like Casper. However, many do not know that he has been nominated for and won some notable awards. In 2001, he won the Saturn Award for Best Performance by a Younger Actor for his performance in Final Destination. In addition, he was also nominated for another Saturn Award, a Blockbuster Entertainment Award, and a Young Artists Award. Clearly, his performances resonated with fans and critics alike.
3. He knew he wanted to act since his childhood
Sawa became incredibly successful as a teenager, but his passion for acting actually began when he was a child. He has stated that it was a kindergarten play that first sparked his interest in performing. While most people do not end up fulfilling the dreams that they have as children, Sawa managed to turn his childhood passion for acting into a real career.
2. He is a skilled martial artist
Most actors have interests outside of performing. Few, however, are devoted to pursuits as intense as those that Sawa has. Other than acting, he is a well-trained martial artist. He even took time off from his career to go to Thailand and practice Muay Thai. While he is certainly artistic and expressive, Sawa is an actor that you definitely wouldn't want to mess with.
1. He never had a relationship with Christina Ricci
During the peak of Sawa's popularity, there was a great deal of speculation about a real-life romance between him and Christina Ricci. The two actors appeared as love interests for one another in consecutive films. Their characters had romances in both Casper and Now and Then. However, Sawa has stated that despite their obvious on-screen chemistry, the two never developed a real-life romance.
Final thoughts
Devon Sawa quickly became one of the most popular young actors of the 90s and early 2000s with performances in Casper, Now and Then, and Final Destination. He has won several awards and has many talents, such as martial arts. While people may look back on stars from their childhood and be disappointed to realize they were not all they seemed, Sawa is an individual whose talents and abilities more than live up to his early fame.