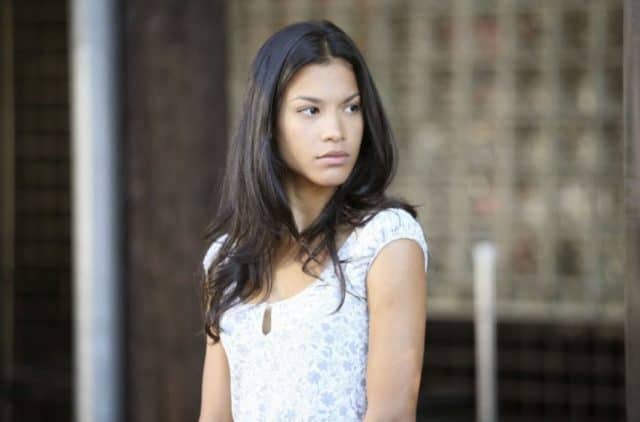 For most actors, moving to Hollywood is a big decision that can change their lives. However, this is truer for actors moving from other countries. While making the decision to pursue one's dream of becoming an actor can involve significant changes, it can sometimes be life saving. One individual whose life was changed forever by the decision to move to the US and pursue acting is Danay Garcia.
Garcia has quickly become a popular television actor, appearing in series like Fear the Walking Dead. While fans know her as a gifted performer, she actually possesses a wide range of talents. In addition, her personal life is highly interesting. To provide fans with a better perspective of who she is, here are five of the most interesting facts about Danay Garcia.
5. She worked hard on stage to develop her craft
Although Garcia is best known as an exceptional television performer, she started her acting career on stage. As a teenager, she would spend hours each day working in theater productions. She took to theater because she had a passion for exploring emotions and storytelling while performing. Much of the success she enjoys today in major television productions can be attributed to the years of hard work she put in on stage as a teenager.
4. She has diverse interests
Garcia is, naturally, best known for her incredible acting abilities. However, she possesses a wide range of skills in other fields as well. As a child, she began training in gymnastics. Later, she would start taking dance lessons. She even began acting as she grew up, although she would turn her focus completely to theater before reaching adulthood. She will likely be able to put her versatile skillset to great use as her career progresses.
3. She has extensive training
Saying that Garcia took dance lessons as a child is quite an understatement. She took ballet lessons at the prestigious Debby Allen Dance Academy and quickly showed incredible potential. She was able to develop her ballet skills while also attending a fine acting school under the renowned Ivana Chubbuck. Her skill as an actor was so clear that she was invited to the Master Class at this school.
2. She was almost a Bond girl
Garcia has achieved some incredible feats in her young acting career. One which nearly came to fruition was in 2007 when she was almost cast as a Bond girl. She went through the audition process for Quantum of Solace and was even selected for screen tests with the star of the film, Daniel Craig. Unfortunately, a clause in her contract meant that the film's production company was unable to sign her for the part.
1. Pursuing acting brought her freedom
While moving to Hollywood to pursue acting is a significant decision for every actor, Garcia's life was changed more than most. She decided that the only way to live the life she wanted was to escape the communist regime in Cuba, where she lived. Along with her son, only 2 years old at the time, Garcia escaped to the United States. She was granted political asylum and now lives in LA.
Final Thoughts
Danay Garcia is one of the most inspiring and talented actors on television today. She took a great risk and escaped Cuba with her young child in order to achieve her dream of becoming an actor. Although she is best known for her acting work, fans should also appreciate that Garcia has a wide range of skills, including dance and gymnastics. Given the success of Fear the Walking Dead, fans can expect to see much more of Garcia in the near future.
Tell us what's wrong with this post? How could we improve it? :)
Let us improve this post!