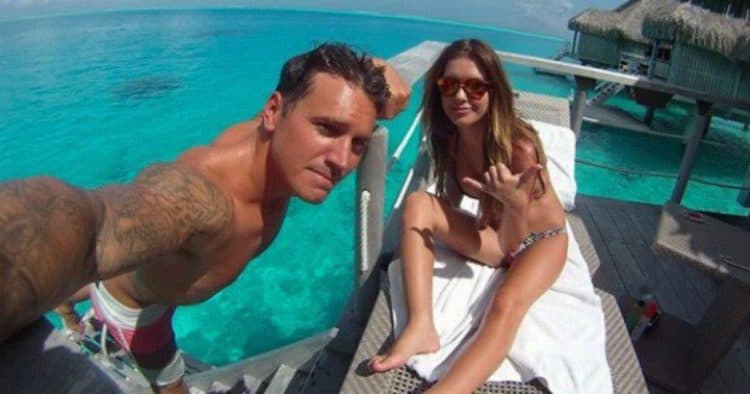 Corey Bohan is one of the world's greatest BMX dirt bike competition riders. The good looking Australian won multiple awards throughout his career and has become famous both on and off the dirt bike arena. Best known for his relationship with "The Hills" star Audrey Patridge, the two are currently estranged. Despite the problems in his family life, Corey Bohan continues his successful career.
Here are 5 things you didn't know about Corey Bohan.
1. He's Australian
Corey Michael Bohan was born in Brisbane, Queensland Australia on January 15, 1982. He developed an early love of bike riding. While in high school, Corey began training for dirt bike competitions. He continued his love of the sport in college and began performing professionally in dirt bike competitions at 20 years old.
2. He's one of the best BMX jumpers
In 2002 Corey placed second in the Planet X Games. He soon gained sponsors and began performing professionally quickly becoming a fan favorite. He won the silver medal at the 2003 Summer X Games. Between 2004 and 2008 Corey won 3 titles in the BMX Dirt Division becoming the first person to do so. He won the NORA Cup Award from 2004 through 2008. Along the way he endorsed products and grew his professional and financial portfolio. Today Corey Bohan is known as the best BMX rider to perform backflips and no-hand, one-foot tailwhips.
3. YouTube Star
As Corey Bohan's star has risen, he's developed several projects. In 2012 he created the YouTube series "Wizard of Oz". The videos followed Corey and his friends as they searched for BMX action and partied in Australia and the United States. The following year Corey starred in the Red Bull YouTube series "Hanging Foul With Corey Bohan. Like "Wizard of Oz" "Hanging Foul" followed Corey and friends as they searched for BMX events, this time around the world. As well as BMX events Corey searched for great surfing, culture and of course parties. The series ran 10 webisodes and took viewers to exotic places including New Zealand, Spain, Czechoslovakia, Tahiti, San Francisco and Huntington Beach Los Angeles.
4. Bicycle Motorcross
In 2015 Corey Bohan worked on a project close to his heart. With help from the Red Bull series team, he filmed "Bicycle Motorcross: The Bandits' Reprise". The piece which was filmed in Sydney Australia is a tribute to the 1983 film "BMX Bandits". It pays homage to the kids of the 1980's who developed the sport of BMX Motorcross. The original film starred Nicole Kidman as a friend of dirt bike riding kids who become embroiled with a group of bank robbers. "Bicycle Motorcross" was a work of love for Corey and he added his own unique twists and scenes to the film.
5. The Hills
The MTV reality series "The Hills" followed a group of young women in their personal and professional lives. Corey Bohan appeared on the show during the 2008 season. He and "The Hills" star Audrey Patridge began an on again – off again relationship which became tabloid fodder. The couple eventually became engaged in 2015. In June 2016, Audrey gave birth to the couple's daughter Kirra. The couple wed in Hawaii on November 5, 2016. Corey has been in awe of his daughter and has posted several endearing Instagram photos over the past year. Unfortunately, Audrey Patridge filed for divorce from Corey Bohan on September 21. She recently took out a restraining order against Corey leaving many to speculate there was domestic violence involved in the couple's stormy relationship.
Save
Tell us what's wrong with this post? How could we improve it? :)
Let us improve this post!