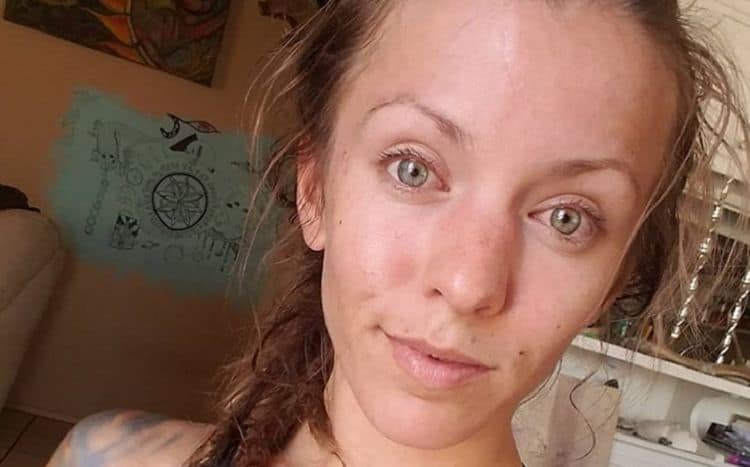 Amanda Loy is an American reality television start who is best know for her appearances on the Lifetime network's series "Little Women Dallas." She's a favorite of the show's viewers because of her hard hitting and go-get-'em personality and zest for life. Her loyal followers enjoy hearing more news about her and here are five things that you probably didn't know about Amanda Loy.
1. She needs her adrenaline rush
Amanda freely admits that she is an "adrenaline junkie." Some people are just naturally hardwired to need this fix on a regular basis and Loy is one of them. She doesn't take it easy and she's always pushing herself to do more things that she considers to be fun and exciting. She's done a lot in her 28 years on this earth including riding a bull, water sports and archery. This is just the tip of the iceberg though. If you're a fan of the show and enjoy seeing Amanda Loy in action, get ready because we've heard rumors that she's going to get physical in a rowdy tumble with some of the other ladies on the show.
2. She's a professional bodybuilder
It's one thing to work out to get an awesome physique, but Amanda Loy has taken it way past that. She's been working on her body for the past five years and has competed in female bodybuilding competitions as well as bikini contests. She competes with those who are of average size and she hasn't tucked her head or taken a back seat because of her small stature. Amanda has the attitude and perserverence that is needed to be a professional in this arena. She is a National Physique Committee figure competitor and one of the first little people to compete.
3. She's into fitness but has an Achille's Heel
Amanda is a pro at preparing delicious and healthy meals that promote the development of her amazing physique, and overall good health. Having said this, she does have a weakness for sugary confections and baked goods. Amanda has a sweet tooth and will indulge in cookies, cupcakes and pie. At least we know that there is something about this amazing woman that brings her to the level of the average girl. Most of us understand the temptations associated with sweets and other sugary goodies, but you can't tell by looking at her that she gives in every now and then.
4. There is no stopping Amanda Loy
Amanda lives with hypochondroplasia. This is a type of dwarfism that is more proportional than some others. At 4 ft 2 inches, her height has not been a deterrent in the pursuit of her life goals and dreams. She is passionate about life and living it to the fullest. She sees her short height as a benefit in many aspects of her life. She knows that it draws attention he way and it sets her apart in a crowd of women who are of average height. She has a winning attitude and it's paid off in many successes for her.
5. Before fame and Dallas
Amanda is not originally from Texas. She comes from Scottsdale, Arizona. The 29 year old competed as a bodybuilder in her home state of Arizona. She was born on December 18, 1988 and she left school at the age of 18. Prior to fame, she worked in a bar. It was during this phase of her life that she decided to pursue fitness goals which then led to her interest in bodybuilding. In March of 2014, she became the first lady little person to compete in the NPC event. She's worked hard to get where she is today and she serves as an inspiration.
Tell us what's wrong with this post? How could we improve it? :)
Let us improve this post!