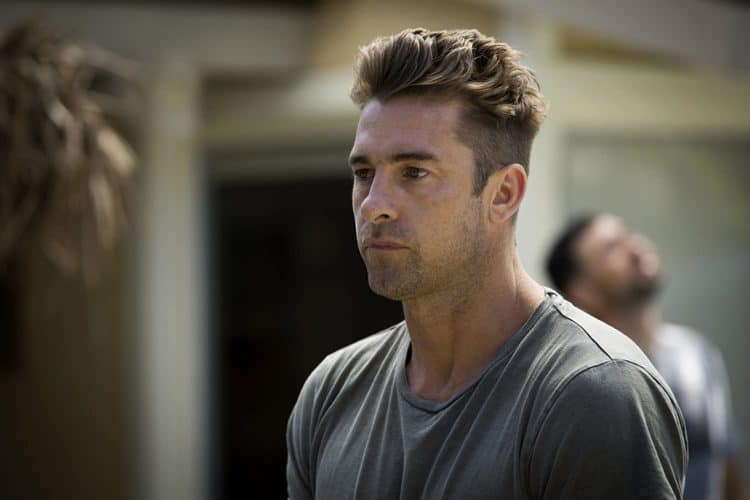 Scott Speedman is an actor that many of us have grown up watching. He started his career in the mid 90s and by the late 90s and he had become a fixture on TV screens all over the world thanks to his role in the hit series Felicity. Although it's been a while since he's had a major TV role, fans will be excited to know that he's about to return to the small screen in a major way. It was recently announced that Scott will be joining the cast of the popular Netflix series You for its upcoming season. We don't have all of the details surrounding Scott's character yet, but we already know he's going to put on a good show. Continue reading for 10 things you didn't know about Scott Speedman.
1. He's British
Scott Speedman has been a part of the American entertainment industry for so long that many people may be surprised to know that Scott Speedman was born in England. He and his family relocated to Canada where he was young and that is where he was raised and got his start in acting.
2. He Was A Competitive Swimmer
Before Scott ever thought of becoming a professional actor, his dream was to be an olympic swimmer. He was a competitive swimmer for many years and he was very talented. In 1992, he participated in the olympic speed trials where he came in 9th place. Unfortunately, a career ended his career and he never got the chance to achieve his olympic dreams.
3. He Auditioned For The Role Of Robin In Batman Forever
The 1995 film Batman Forever was a huge hit, and Scott was almost a part of it. Casting for the film took place in Canada and Scott decided that he wanted the role of Robin. Although he did get the chance to audition, the part ultimately ended up going to Chris O'Donnell.
4. He's Not Active On Social Media
Scott has built a huge fan base over the years, and there are probably hundreds of thousands — if not millions — of people who would love to keep up with him on social media, but unfortunately they won't have the chance. Scott doesn't appear to have social media accounts on any platforms.
5. He Lost His Sister To Cancer
Scott has achieved lots of success in his career, but he has also had some very dark moments in his personal life. In February of 2016 his only sibling, a sister named Tracey, passed away after a brief battle with cancer. In addition to Scott and his mother, she left behind a husband and two children.
6. His Role In The Captive Was Written Specifically For Him
If you saw the 2014 film The Captive and felt like Scott's role was perfect for him, that's because it was created just for him. When discussing the role with Elle Magazine, Scott said, " I knew I had to do it. But it's also a funny thing when somebody does write something for you and you read it and you're like, 'Oh, this is what you think of me.' But I understood why. He's a very complicated kind of guy."
7. He's Very Private
Even after being in the industry for more than 25 years, there is still an air of mystery that surrounds Scott. He is a very private person who doesn't have any interest in sharing details of his personal life with the world. Instead, he prefers to focus solely on his work and bettering his craft.
8. He Was In An Episode Of Grey's Anatomy
Throughout his career Scott has focused mostly on film work, but he's also had some cool TV roles here and there. In 2018 he got the chance to appear in an episode of the successful series, Grey's Anatomy. Although it was just a one time appearance, he still gave a great performance.
9. He Has Never Been Married
Scott has been extremely devoted to his career over the years. So devoted in fact, that his personal life has suffered in some ways. During his interview with Elle he confessed that he doesn't have much of a personal life. He said, "I don't have a family other than the one I grew up with. I'm not married. I don't have kids. I tried to have a dog, but that didn't work out. Balance has never been my strong suit. "
10. He's Friends With Kate Beckinsale
Scott's acting journey has given him more than just a solid career, he's also made some good friends along the way. He is close friends with Kate Beckinsale. The two met when they worked together for the 2003 film, Underworld. Both of the reprised their roles for the second and third installments in the franchise.
Tell us what's wrong with this post? How could we improve it? :)
Let us improve this post!