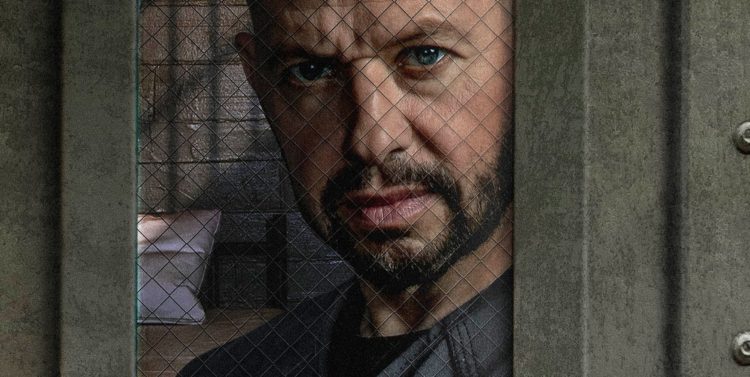 When Supergirl first debuted on October 26th, 2015, it was part of the CBS fall lineup. In between seasons one and two, an important change was made: transferring this show over to a network full of comic book content. Over the course of the next five seasons, Supergirl found a great home on the CW, where it officially joined the Arrowverse, after Barry Allen's The Flash showed up in season one and Kara Danvers made a reciprocal trip to Central City. Supergirl may have officially ended last month, but there's plenty of opportunity to keep the show's universe alive given the frequency of Arrowverse crossovers and the tonal similarities shared by all the series. It's unlikely that the entire cast will return all together, but that won't stop a handful of players from showing up on a sister series or getting their own spinoff one day. For now, here are five characters it would be great to see again.
This is the statistically likeliest given the fact that Alex has participated in previous crossovers (hooking up with Sara Lance in one memorable instance) and that she is also the only character from Supergirl who has already appeared in the latest crossover, Armageddon, that just played out over the course of the first five episodes of The Flash this season. Alex has always been the brains of the operation, able to keep a cool head and get things done, not relying on any unnatural abilities to do it. Now, she has a costume and some solid hand-to-hand combat skills, but she can also function as a strategic coordinator for a mission, not just the boots on the ground.
She only joined the show in season four, but Nia became a central and endearing part of the Super-Friends. Her powers are extremely cool, and she's tied in to an entire network that exists within a separate world. By the end of the show, she had only begun to harness her abilities, able to see the future in visions and then take down bad guys in the present with her powers. She also made history as the first transgender superhero, and that's definitely the kind of character who deserves to stick around for a while and make even more of an impact. She could very easily assist Team Flash in battling whatever new meta tried to destroy Central City or team up with Batwoman to protect Gotham.
Lex wasn't actually a big part of this show given that Lena was the Luthor who showed up to originally be a villain, then become best friends with Kara, then change sides when Kara didn't tell her she was Supergirl, and ultimately ended up a hero. Lex, on the other hand, was certain of his evil aims at all times, and he took center stage towards the end of the show as he managed to be even more nefarious and uncaring than season six's big bad, Nyxly. Lex was already at the center of a crossover, Crisis on Infinite Earths, and he was crucial to the way that the Arrowverse restructured its reality. He has seemingly died and then roared back to life so many times, and he could easily return in any capacity given his penchant for world domination. Cryer's scenery-chewing is top-notch, so he'd surely want to revisit the role if called upon to do so.
J'onn may be the character who evolved most over the course of this series, starting out by posing as Hank Henshaw, the head of the DEO who was very protective of the Danvers sisters but didn't reveal his true identity. Harewood also played the real Henshaw, who was the opposite of the kindly Martian Manhunter whose love for peace is what makes him such a great leader. Embracing his true form helped him to become more grounded, and there was also a fun peek at his personality when he was under the influence of a totem where he was able to be chill and impossibly kind, which was new and very fun. He might do well as a guest star on Legends of Tomorrow, where he could stop by to show the rules-loving Ava that sometimes it's okay to color outside the lines.
This one is probably least likely to happen since she was the star of this show, and recent appearances in most crossovers have featured supporting players from defunct shows, like John Diggle from Arrow. But Kara, from the very start, was always genuine and full of hope, closest to Barry Allen in terms of her true desire to help people. Sure, Oliver and whoever is wearing the Batwoman costume are heroes, but they also have a dark side. Kara is all good and radiates warmth, plus Benoist can sing, something she's already done on multiple shows. If the title character of Black Lightning, another show that's already over, can show up on The Flash to help Barry out, why couldn't Supergirl return someday too?
Tell us what's wrong with this post? How could we improve it? :)
Let us improve this post!