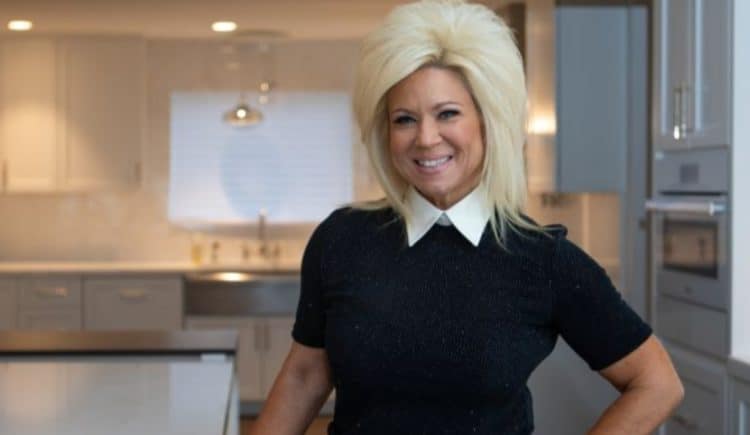 Theresa Caputo is the star of the reality television series "Long Island Medium." She is a lady with special gifts and the ability to talk to the spirits of people who have passed from this life to the next one. She's lived the life of an ordinary Long Island housewife but she cannot deny the pleas of those from the astral plane to pass on messages to their loved ones. If you enjoy watching "Long Island Medium," then here are 5 other shows you would probably also enjoy.
1. Monica The Medium
"Monica the Medium" is a reality show that is similar to "Long Island Medium," with the exception that Monica is a college student who is trying to finish her studies. The series follows the life of Monica who uses her ability to talk to dead people to help those that are still in the world of the living. She was born with the ability to communicate with people who are in the spirit realm, but she had trouble accepting this ability as a gift until she was in college. It was initially a struggle for her but she came to the realization that it was a blessing that she could use to help improve the lives of others. The series launched in 2015 and it is based on a platform of the stories of the people who sought out Monica's help to communicate with their loved ones who had gone on before them. The depictions are not only engaging, but they are also emotional for those who are believers in an afterlife. The majority of cases bring about healing for those who are still alive and it's a very touching show that appeals to anyone who believes in the paranormal or those who are at least curious about the possibility.
2. Paranormal State
"Paranormal State" is a television series that made its debut in 2007 and ran for six seasons. The show is hosted by Ryan Buell who is the Paranormal Research Society of Penn State University's director. This was a club that was established by students and he is the chief founder who did so when he was just 19 years old and a student at the institution. He and the members of his society look into some of the most mysterious reports confirmed by people who have paranormal encounters and experiences. The team investigates ghostly apparitions, hauntings, demonic disturbances, and sixth-sense experiences. The series follows Ryan and his colleagues as they take the requests made from their clients and follow through with paranormal investigations. They've worked on the behalf of individuals, families who have had frightening experiences in their homes, and for the Catholic Church which has made requests for investigation of reports of possible demonic possessions or paranormal activities in homes of its parishioners.
3. Hollywood Medium
Tyler Henry is the star of the television reality series "Hollywood Medium." The show focuses on Henry's uses of his psychic abilities to assist clients who are in search of answers to many questions that they have. Henry has an interesting story that began when he was just 10 years old. Prior to his grandmother's death, he saw a series of mental images that foretold the event. From this time forward his psychic abilities began to grow and to develop. As a teenager, he had the ability to read his classmates and there was a variety of different ways that he used his gifts. When the word spread about his amazing abilities, Tyler was sought out by some of the most famous people in show business today. He relocated to Los Angeles, California to be closer to the clients who frequently use his services. He's given filmed readings to a variety of celebrities including Bella Thorne, Jamie Pressly, and others. On the show, we get to see Henry at work and when he gives his readings, we're privy to the impacts that they have on the lives of his clients.
4. The Dead Files
"The Dead Files" is a paranormal investigation series that is featured on the Travel Channel Network. It first launched in September of 2011 and is still going strong. Amy Allan is a psychic and paranormal researcher who goes into the homes of clients to investigate their complaints of paranormal activity. She has the ability to see and talk to dead people. Her partner is Steve DiSchiavi who happens to be a retired detective. He was formerly employed with the New York City Police Department and spent over 20 years on the force. He meets with the clients and conducts research on the property to identify any murders or other crimes that may have been committed on the grounds of the home, but none of this information is shared with Ms. Allen until after she conducts her investigation and reports on her findings.
5. Psychic Kids
"Psychic Kids" is a television series that first aired on June 16, 2008, with its final episode on November 28, 2010, on the A&E Network. Chip Coffey from the series "Paranormal State," is joined by Edy Nathan, a licensed therapist, sensitive Chris Fleming, and medium Kim Russo to help children who are found to have psychic gifts to deal with who they are and the experiences tht they encounter. They work together to bring the kids comfort and to help them to better understand what is going on in their lives. The team also helps their family members to understand what is happening and to become supportive of the kids as they come to terms with the psychic abilities that they must learn to control. Even though the series only lasted for two seasons, each episode is a powerful and moving segment that may be helpful for kids and families who are going through similar things in their own lives.
Tell us what's wrong with this post? How could we improve it? :)
Let us improve this post!