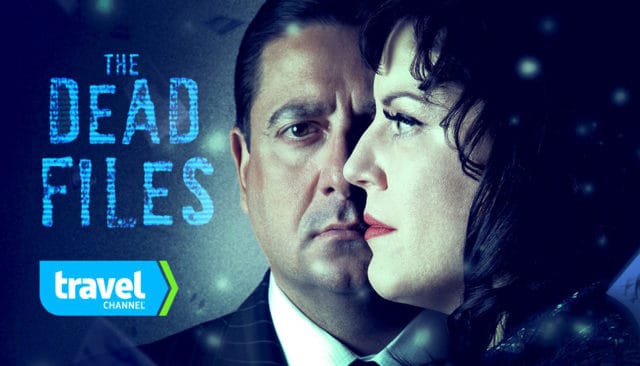 The Dead Files stands out in that it stars a physical medium named Amy Allan and a former NYPD homicide detective named Steve DiSchiavi, who launch separate investigations of a location before meeting up at the end of each episode to compare notes. Otherwise, it is much the same as other paranormal TV shows out there, meaning that there isn't much reason to believe it to be real.
Here are five reasons that people should not believe The Dead Files but instead see it as nothing but entertainment:
No Evidence
Despite all of the people as well as all of the resources that have been committed to ghost-hunting over the course of decades and decades, there isn't even a single piece of undeniable proof that has been captured on either cameras or some other kind of instrument. At best, there have been bits and pieces that can be seen as tenuous support with generous interpretation, but consider all of the "haunted" locations that have been visited by The Dead Files and other paranormal TV shows, one would think that someone somewhere would've captured something more solid by now.
Signs of Staging
There is no solid evidence that Allan isn't a physical medium. However, it is important to note that such powers have never been proven to exist beyond a doubt as well as what seem like signs of staging on the TV show. For example, there is a rather routine sameness to Allan's revelations – she tends to find the same sort of spirits, she tends to pick up the same sort of impressions, and she tends to utter the same sentences about her experiences. As a result, one cannot help but suspect that she is following a tried-and-true script rather than conducting something more authentic. Furthermore, it is worth noting that The Dead Files and other paranormal TV shows are consistent in conducting their ghost-hunting at night rather than in the daytime, almost as though the show-makers want to make their footage as dramatic as possible.
Superficial Revelations
On a related note, it is rather interesting that Allan provides no fresh insights about what happened at the locations that she investigates. Instead, her revelations contain the same sort of information that could have been gotten from Google, which is rather unsurprising considering that she also appeared on A Haunting as a paranormal researcher using scientific tools rather than psychic powers.
People Want to Be Haunted
To be fair, there are a lot of people out there who are committed to ghost-hunting while remains as fair and unbiased as possible. However, it is important to remember that the stakeholders often want a place to be a haunted, which can influence the results. For example, ghost-hunters want a place to be haunted because that will mean a big payoff for considerable amounts of time, effort, and other resources spent on searching through often unpleasant properties. Never mind the chance of getting their own TV shows. Meanwhile, property owners often want their properties to be haunted because that can prove to be rather lucrative, as shown by all of the people who choose to stay at "haunted" hotels for their vacations.
Other Explanations
Even when there is something suggestive of the supernatural, there is often a better explanation that can be found elsewhere. For example, "haunted" properties are often old and dilapidated, meaning that what can seem like the presence of tormented spirits might be nothing more than uneven heating combined with wind whistling through broken-down places. Furthermore, it is important to remember that humans evolved to be experts at pattern recognition, so much so that it can produce rather misleading results, as shown by people seeing faces and other recognizable patterns on bread, mold patterns, and other miscellaneous surfaces.
Tell us what's wrong with this post? How could we improve it? :)
Let us improve this post!