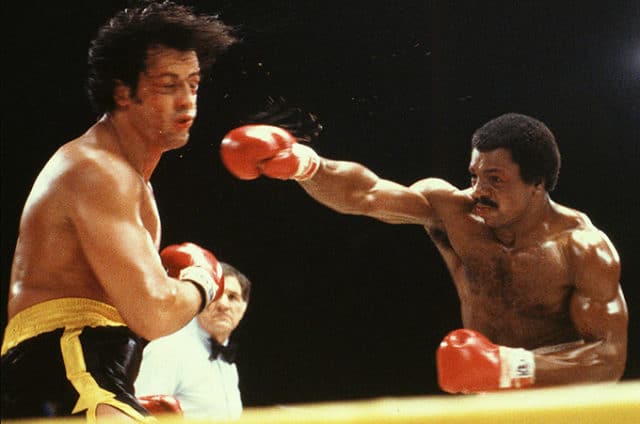 There are moments when the first movie in a franchise, trilogy, or whatever you want to call a series of movies, isn't quite up to snuff and doesn't attract as much attention as you might think it should. The movie is great, it's well-done and there are few if any real problems with it, but somehow it just doesn't resonate with an audience. But then there are times when it gets a sequel and somehow, some way, that sequel manages to bring back the magic of the first movie by adding to it in a way that wasn't there to begin with. Sequels are notoriously believed to be less popular than the original movie, and in many cases this is all too true. But in some rare, very wonderful situations the sequels make the first movie make that much more sense.
Here are a few that you might recognize.
5. Evil Dead II
Evil Dead took off at such a quick pace once it got going that viewers didn't have a lot of time to slow down and really get a good idea of what was going on. It was a horror movie, that much was obvious, but there was so little real explanation that it kind of needed a sequel despite being one of the scariest movies around. Once Evil Dead II came in however the franchise just got better, and the first movie was vindicated.
4. Toy Story 2
The reason this movie was any good had a lot to do with Woody and his back story. Everyone had already come to understand that he was one of Andy's favorite toys and as such had a special place in the toy hierarchy in the room, but this film showed just how special Woody really was and where he really came from. A back story can add a lot to a movie, and while it was kind of dropped after this it still gave Toy Story a little more depth, and a couple of new characters.
3. Terminator 2: Judgment Day
So in the original we got the prologue in the war against the machines. Kyle Reese made his way to the past, as did a Terminator, all in an effort to silence Sarah Connor. Reese managed to save her and that was great, but the terminator technology was left behind, and as a result of his impromptu teachings Sarah suddenly became the mother of the savior of all humankind. It seemed like a logical progression for the franchise, but then it all went off the rails from part 3 onward.
2. The Godfather Part II
Seeing where Vito Corleone came from goes a long way towards explaining why his family is the way it is and how his business became such a dominant force in New York. It also shows just how he rose to power and became so feared that only the most reckless would dare tangle with him in open warfare. Had the Turk known his background in the first movie maybe he wouldn't have messed with him in the first place.
1. Rocky 2
So was this movie possible because of Apollo's wounded pride or because Rocky really needed another payday? It stands to reason that it could have been both really. Rocky found out that spending more than you make is way too easy and as a result needed something to keep the bills from piling up. Apollo just needed to know that he could still bang in the ring, as he thought that Rocky was more of a fluke than anything.
Sometimes the sequels brought out the best in the original movie.