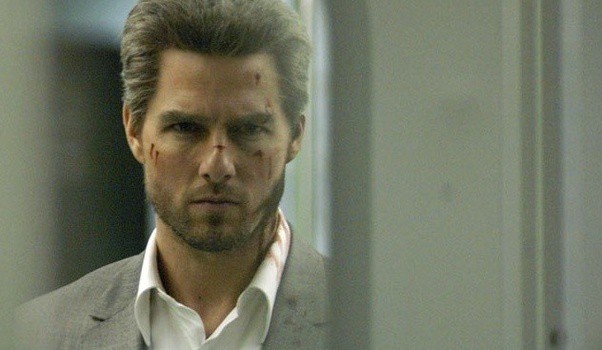 Quite often it's very easy to see that a lot of actors have become typecast in a way since they end up taking on the same roles, more or less, in a lot of movies and thus have a definite type of character that they enjoy playing. But there are movies in which they decide to take on a role that goes against their usual type and ends up being pretty interesting since it tests the actors in a manner that makes it clear as to whether they can diversify or not when it comes to their overall act. Some actors do just fine and can be every bit as convincing in a different role while others make it obvious that they're not in their comfort zone and don't know how to deal with it. Those that do manage to do this successfully aren't always as rewarded for their efforts since due to various reasons some folks might not appreciate the act all that much, or it could be that the movie isn't considered to be one of their better efforts. No matter what happens though, seeing someone turn the corner to try and take on a very different role than they're used to is interesting, and when it works it's absolutely stunning.
Here are a few actors that took on 'out of character' performances.
5. Adam Sandler – Reign Over Me
For quite a few years a lot of us have been used to Adam Sandler being the funny man, the guy that would make us laugh without much effort, the man-child in other words that didn't want to grow up on the big screen. But in Reign Over Me, he played the role of a man that's tortured by the memories of his wife and children, who were killed in the 9/11 attacks. When he runs into a former college friend the memories of the past come flooding back, but at a great expense since the friend can't figure out what's wrong with the guy, though he does eventually come to realize what's going on, and he does his best to help.
4. Mo'Nique – Precious
Mo'Nique is another comedian that a lot of people wouldn't have expected to see in the role she took since in Precious she was downright mean and flat out nasty. But if there's any indication needed that she can be that way in real life it came when she decided to demand more money and then make accusations that she was being discriminated against on Netflix when it came to her rate of pay versus what other comedians made. The biggest difference that she forgot to take into account is that while she's funny, her level of comedy still isn't quite at the same level as other comedians.
3. Harrison Ford – Regarding Henry
Harrison is usually the guy that's seen as the hero, the adventurer, or at least the guy that's fully in control of the situation or can make such a thing happen. In Regarding Henry his role is quite a bit different since after a traumatic brain injury he becomes almost child-like and is nothing at all like the man he starts out as in the movie. This sudden turn is of course a huge burden on his life and that of his family since they have to adapt and in some way come together to make things better, but in the end, it turns out to be a blessing in disguise since Henry is much happier being honest with everyone.
2. Tom Cruise – Collateral
Tom Cruise is another star that's used to being the hero and the guy that fixes everything but in this movie, he had the chance to be the villain and even better, to be the guy that could walk into the room and be completely unrecognized by anyone. He actually had to pose as a UPS worker in order to test the theory that he could do this, and it worked amazingly enough. Considering that the role he played was that of an assassin it's definitely a plus that Cruise could perfect this kind of act in such a way since otherwise, it doesn't feel as though it would have played out all that well.
1. Patrick Swayze – To Wong Foo, Thanks For Everything
Where do we even begin with this one? It wasn't just Swayze, it was Wesley Snipes and John Leguizamo as well, all three stars who are known for being manly and involved in some of the best action movies around. Putting all three of them in drag was almost thought to be a joke at first, but once the movie started rolling along people found out differently, and somehow, a lot of people liked it. The novelty of this movie is that you see three guys that almost no one would think of turning into women were actually quite good at what they were doing.
Some actors are quite versatile.