It's been 20 years since 28 Days Later initially hit the screens. Danny Boyle and Alex Garland managed to revitalize the zombie genre by adding new wrinkles to a well-worn concept. Plus, it was simply a fantastic film with an excellent story and strong, three-dimensional characters. 28 Days Later was a huge hit at the box office. So naturally, executives decided to make a sequel four years later.
Neither Boyle nor Garland had anything to do with the sequel. The story also didn't see the return of original cast members Jim (Cillian Murphy), Selena (Naomie Harris), or Sarah (Megan Burns). 28 Weeks Later was by no means bad. However, it did feel unnecessary. It failed to add anything new to the already established premise. Recently, Garland and Boyle have teased making a third chapter of the series. Nothing is confirmed, but both men seem on board with going forward with one installment. The true question is, does 28 Weeks Later need a sequel?
A 28 Weeks Later Sequel — Yay Or Nay
To quickly answer that question, no, 28 Weeks Later doesn't need a sequel. Though the ending strongly teased a third chapter, the characterization and world itself didn't necessarily expand enough to warrant a third chapter. Again, 28 Weeks Later is not a bad film in any way. It's just a generic one that, sadly, had nothing to do with the original characters of 28 Days Later.
Gone was the true sense of humanity that made the first film iconic. For instance, the shopping scene with Jim, Selena, Frank, and Hannah is so simple. Yet it paints a beautiful picture of exactly who these characters are. There's no need to follow up on Andy (Mackintosh Muggleton) and Tammy (Imogen Poots) because they're flat characters overall.
The Real Money Is To Focus On Jim, Selena, and Hannah Again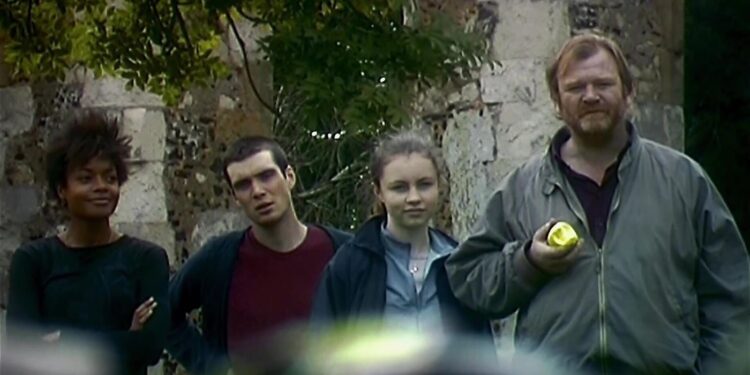 Though Jim, Selena, and Hannah had a relatively happy ending, following up on what these three have been up to over 20 years later would be great. Granted, Garland and Boyle can simply tackle the comics of 28 Days Later. After the events of the first film, the comic saw those three rescued and taken to France.
Jim was arrested for the deaths of Major West and his men. In contrast, Selena and Hannah were sent to the Bergen Refugee Camp in Norway. It's been 20 years, so obviously, they can't directly follow up on this plot point (unless they go the de-aging route). But it would be cool to catch up with Jim in prison serving time for his crimes, with the girls suffering in a Refugee Camp.
There is a juicy story to tell about the world still reeling from the effects of the zombie apocalypse that ravaged it. Of course, bringing a new set of zombie-related problems would be necessary since that's pretty much what the series is known for. However, mixing monsters and humanity should be no problem for Boyle and Garland as they knocked it out of the park the first time.
It's Best To Let The Franchise Die If There's Nothing Else Worth Exploring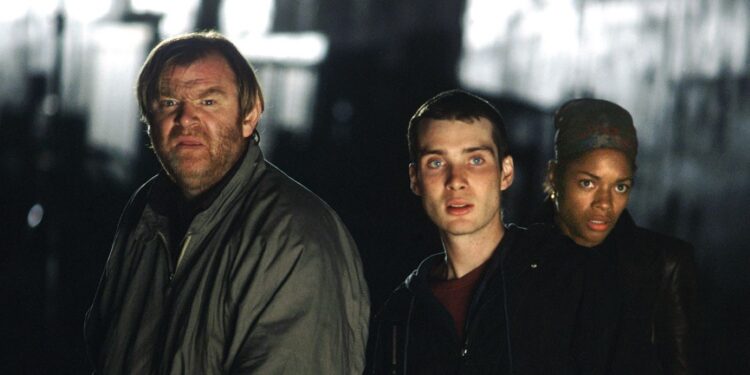 Picking up back on Andy and Tammy doesn't instantly mean that the film will be bad. Given how Boyle and Garland have dismissed the sequel, it sounds as if the two filmmakers have no interest in going back to their story. No matter the direction they go, there needs to be a reason that this film exists other than a quick cash grab.
How does the third chapter add to the world of 28 Days Later? Does it add a new perspective to the tired zombie genre? Zombieland: Double Tap is a prime example of a sequel that didn't need to exist. It was great seeing the original cast members return for one final outing. However, the sequel didn't have an original spin on the first film. It simply replayed the greatest hits without adding any more substance to the mix.
If there's nothing more to say then the ending of Jim, Sarah, and Hannah living happily ever should remain. It's okay that stories end, as not every film needs a sequel. 28 Weeks Later clearly teased a sequel, but like the first film, if the voice remains the same, then there's simply no point in returning to this world.