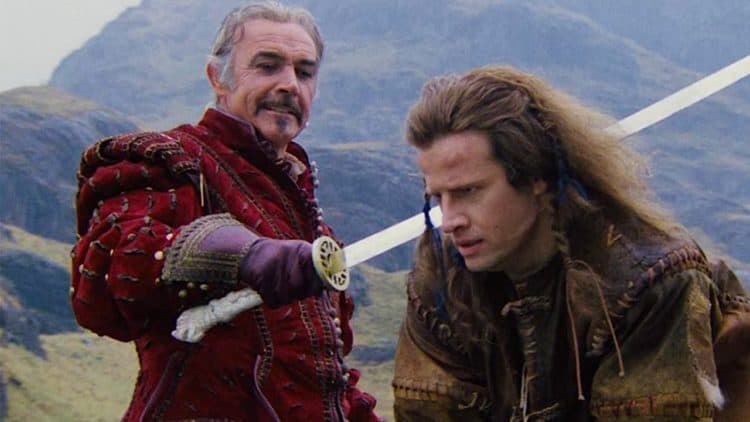 To say that people are obsessed with the idea of immortality is kind of obvious since it's one of the most pervasive ideas that has taken on many different forms when it comes to movies and TV. But when really thinking about the press of centuries and millennia and more, there have only been a few movies that take into account what it might do to a flesh and blood being that has to deal with the memories that are bound to accumulate at one point or another. As writers, directors, and fans we love the idea of immortality since it's intriguing to think about what might happen if anyone was allowed to wander the lonely years without being able to finally partake of the end that comes for so many others. But despite the level of imagination that has been seen in so many tales, one can't help but think that no one living today would ever understand what it's like to live century after century without aging, without dying, and without seeing a natural end in sight. Here are five reasons why movies about immortality can't be accurate.
5. Unless a person becomes a hermit, someone is bound to notice that they don't age.
In a few of the movies, we see that immortals are all around us and society simply doesn't want to know since they're not considered to be normal or natural. And yet immortals tend to run businesses, they shape history, and people still remain oblivious. Whether people want to admit it or not, a person that doesn't age manages to gain a great deal of notice, and in the current technological era, it doesn't feel as though such a secret would remain a secret for long. The argument of course is that an immortal could hide easily if they knew their way around technology, but it feels less likely since even a well-kept secret is a red flag to many.
4. Human beings are social creatures by nature, one way or another an immortal would follow this pattern.
Some folks might want to say that immortals would be smarter due to experience and the ability to learn so much more than the average person. But at the most basic level every flesh and blood being is a social creature and in some instances will need human contact. Even a hermit that comes down from their hill generation after generation will begin to create a buzz that will be picked up at some point. People tend to notice someone or something different in their midst, and despite the ability to hide away, stay under the radar, and keep away from humanity, an immortal would still need to be a part of society in some way.
3. Trying to imagine the press that so many centuries would have is almost impossible to fathom.
A lot of us can probably say that we can imagine what the years would bring, and how a lot of us would handle them. Some wouldn't want to be immortal for the mere fact that they would have to watch everyone around them succumb to age eventually. Others would love to be immortal since they would like to see how the future turned out. But the fact is that while some folks can say they know what the press of decades feels like, no one can say what the press of a few centuries, let alone a few millennia, would feel like since it's not within our scope as human beings to understand this concept. Reading a history book and immersing ourselves in it isn't the same.
2. The legends behind their existence have no unifying factor.
It would be worth challenging every story that's ever been written or produced concerning immortals to find a single, unifying thread from which they've come. Granted, not every idea has to have a single source, but the further back one goes, the more they search, everything has a unifying source from which it's derived. Some folks don't like to think in this way since it would indicate that they don't have a firm handle on the world they know and that it might contradict what they believe. But the truth is that every legend and every reality has a single point of origin from which everything has spread.
1. There would be a lot of boredom.
In just about every story dealing with immortals, there's a wealth of knowledge and skill that's shown when it comes to the lives of each immortal, as they spend their lives acquiring new perspectives, new skills, and spend their long lives acclimating to the changes. What isn't always shown is that there's bound to be a great deal of boredom as an immortal would no doubt seek to fill the void with anything they possibly could. But there's still that idea that some might sit around and watch the world change. Think of it, after doing everything possible to better yourself and keeping up with the changes of the world, a person would likely want to sack out now and then. Sometimes imagination is better than the perceived reality.