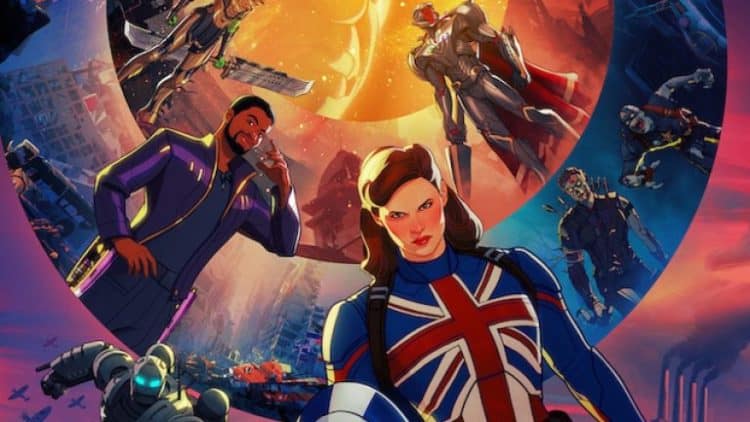 During the 2019 San Diego Comic Con, Kevin Feige announced the new Marvel series, What If, and its cast. What If will premiere on August 11 with a total of ten episodes. Season 2 has already been confirmed and is under production. It will draw heavily from the comic anthology series, What If, first published in 1977. The many comic book issues tell the story of what would happen if critical moments in the MCU didn't happen or go as planned. From all the details coming out so far, the animated series will be exciting and fun to watch for anybody who loves Marvel movies. If you are not convinced yet, we will give you five reasons why you should watch the upcoming Marvel series.
The Great Team Behind It
The talented team in charge of What If is what makes the series so exciting. It is directed by Bryan Adams, who is excellent at what he does. He was a writer and storyboard artist for some of the best-animated series like Samurai Jack, Star Wars: Clone Wars, Powerpuff Girls, and My Life as A Teenage Robot. Marvel fans can trust the writer since he has been behind epic movies like Doctor Strange, Ant-Man, Guardian's of the Galaxy, and Avengers: End Game. Despite What If being Bryan Adam's first project as a director, he has a history as a storyboard artist for several Marvel movies, which will give him an upper hand.
Ashley C. Bradley is the show's head writer who has written for shows like Arrow, Trollhunters: Tale of Arcadia, and 3Below: Tales of Arcadia. Ryan Meinerding, Marvel's head of visuals, designed the animation style. He has worked on more than ten marvel movies, including phase 4's Loki, Eternals, and Thor:Love and Thunder. Jeffrey Wright, famous for his acting as Bernard Lowe on Westworld, also joins the MCU as Uatu. Uatu is The Watcher who observes the earth without interfering in what goes on in the multiverse. With such a team of experienced creators behind it, What If is bound to be a great series.
The Return of MCU Heroes
Another reason why you should tune in to the animated series is the return of all the Marvel Cinematic Universe heroes. Yes! Even Captain America, Iron Man, and Black Widow, who died in past MCU films, will make a return. Different actors will voice their characters, but it will still be worth seeing them back on screen kicking butt. Other fan-favorite heroes, however, will return with the original actors voicing them. They include; Tom Hiddleston as Loki, Chris Hemsworth as Thor, Josh Brolin as Thanos, Natalie Portman as Jane Foster, Samuel L. Jackson as Nick Fury, and Sebastian Stan as Bucky Barnes, to name a few. MCU villains who will appear are Thanos and Ultron. It will be interesting to see how the world turns out if the avengers never defeat these villains. There might also be more heroes in the animation since Marvel stated this was an opportunity to explore all 6,000 characters the studios has access to.
Chadwick Boseman Returns As Voice Actor
After watching the What If a trailer, one thing that stands out is the voice of the late Chadwick Boseman. The actor passed away in 2020 after a long battle with colon cancer. At the time of his passing, he was known for his role as Black Panther. Though he could not appear in the 2022 movie Black Panther: Wakanda Forever, he did lend his voice to the animated series back in 2019. In the trailer, we can see T'challa, the late actor's character, dressed as Star-Lord from Guardian of the Galaxies. From what we know of the What If series, it might be T'challa never became king of Wakanda and instead was kidnapped by Ravagers and became Star-Lord. It will be an exciting story to see how T'challa not becoming Black Panther would shake things up. Boseman fans will also get a treat hearing his voice once again in the MCU.
Peggy Carter as A Super Soldier
The best thing about the What If series is that we finally get to see a version of Peggy Carter that becomes a super-soldier. One of the confirmed storylines by Fiege for the show is What If Peggy Carter Became Captain America? In this retelling, Peggy takes the super-soldier serum and becomes Captain Britain. Why not America? Originally Peggy comes from Britain, so it only makes sense she would be loyal to her country. Captain Peggy in the series has a red, white, and blue shield with Britain's flag in the center instead of a star. Peggy's suit also has a Union Jack at the center, with her choice of weapon being Excalibur, unlike Captain Rodgers, who fought with his fists. It will be amazing to watch Peggy fight Nazis and Hydra, unlike in the Captain America movie where she had to take a back seat from the action.
Marvel Zombies
The most talked-about episode coming on the What If series depicts the Avengers as zombies. From the trailer, we see Captain America and Iron man as zombies wanting to tear someone apart. In the Marvel Zombies comics, a superhero lands from another universe and infects everyone on earth, including our heroes Avengers, and X-men with a zombie virus. If the zombie episode is anything like the comics, though, then the scary avengers we see in the trailer might not be as bad as they seem. Even though they want to eat the flesh of every living thing when they are hungry, they retain their personality and power. Since in the comics, some of them can control their hunger and still remember they are heroes who once wanted to save the world instead of eating it. Other episodes of the What If series worth watching include favorites like Zuri, Thor, Loki, and Doctor Strange. It will be exciting to see the different takes on Marvel's favorite heroes and how they will affect the entire MCU.
Tell us what's wrong with this post? How could we improve it? :)
Let us improve this post!