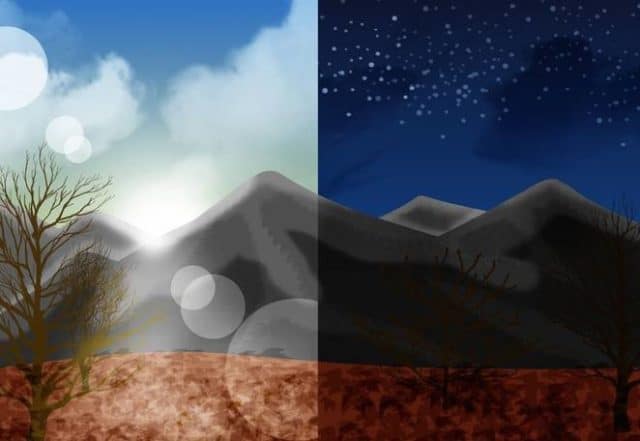 The September, or more formally the autumnal, equinox is that time when everyone on the planet has about the same amount of daylight — 12 hours plus or minus a few minutes. Whether you are in New York, Chicago, Seattle, or Honolulu, that was your day on September 22nd of this year. But it also is the time to put thoughts of summer behind and plan on the realities of cooler weather, back to school, Halloween, and for some, planning to find someone to keep you warm for the coming winter.
Here are five movies from the last five decades that best get you in the mood for the coming seasons.
Love Story
The tragedy romance of its time, Love Story has two of its biggest stars, Ali McGraw and Ryan O'Neill, meeting at Harvard, in the fall where they begin their ill-fated romance. There may be no better place to watch the seasons change than in New England, where the trees visually define what you are feeling. Younger viewers usually find it more than a bit schmaltzy, but back then people actually did meet in libraries. But that is a different kind of transition.
Dead Poets Society
Another New England back-to-school setting, this is a sentimental choice to remember Robin Williams, who left us on August 11th a few years ago. It heralds back to the days of the 1950's – private boarding school corporal punishment, overbearing parents, and strict social standards. Instead of a college setting (though it may seem like one), Williams takes on the academic establishment and tries to free his students from their regimented lifestyles.
You've Got Mail
The Tom Hanks — Meg Ryan connection continues from their 1993 movie Sleepless in Seattle. This is another transition, not only from the setting (from Seattle to Manhattan) but also defines the change in how people meet. Besides, in Seattle it is always cloudy and raining, and who wants to meet under those conditions? Those who are the digital natives of the 1990's are likely to make this their number 1 date movie.
The Host
What would the transition into fall be without at least one scary movie? Well, we are transitioning away from the Halloween genre. With a good amount of attention being placed on the Korean peninsula, featuring a South Korean director makes sense. It's a monster movie, and the cinematography is superb. The problem with a good number of Halloween movies is, although they can be scary, they lack a solid storyline. The Host is a fun watch too.
The Revenant
Yes, It did just come out and his a huge box office hit. But that is stating the obvious and it isn't available for streaming or on DVD just yet. The Revenant has what it takes to make you appreciate the security of your home and trusted family and friends. Summer is the time when people are out and about. In The Revenant, "out and about" has an entirely different meaning.
Save