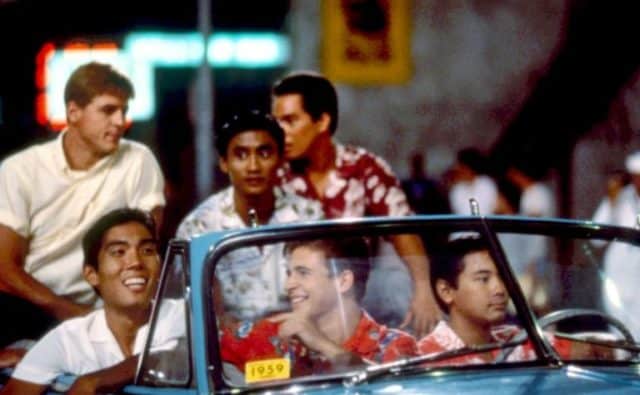 There are times that you just don't want to lose hold of and some that are there and gone before you know it. Those times are the ones you learn to cherish and the ones that are truly saddening when they're gone. Any time spent on the beach is technically one of those times. Even being within the vicinity seems to make life better more often than not. Summers spent on the beach are often packed, crammed, and so filled with people that it's hard to even find a spot to lay down. But the fact is that summers spent on the beach are some of the best you'll ever have.
Here are just a few films that prove that point.
5. Aloha Summer
Just what you would expect from a movie about summer in Hawaii, friends, drinking, and of course, sex. Summer is almost always about all of those things because taken in moderation they're some of the best parts. Being in a Hawaiian paradise to top it all off is just icing on the cake. It might not have sparked a lot of memories but that's okay, it's still a good time on the beach.
4. Summer Rental
This is the poor man's vacation movie. John Candy knew comedy and he knew how to deliver a punch line no matter what he was in. In Summer Rental he plays a guy that seriously needs a break from his job and quite possibly his life. Going to the beach however seems to be the last thing that offers him this kind of relief as it turns out to be different kind of work that he finds necessary.
3. Point Break
Summers spent on the beach seem to be synonymous with surfing. Of course if you belong to a group of thieves that follow the seasons then any beach seems like a perfect place to be at various points in the year. It's what you would call an endless summer but it's funded by the money stolen from various banks throughout the region. If it's considered extreme though Bodhi and his crew are there.
2. Weekend at Bernie's
Great place, great atmosphere, dead host. The silliness of this movie is what made it so funny. Because really wouldn't you eventually notice these guys carrying Bernie around all the time? Also the fact is that the cartoon-like quality of the movie just adds to the over the top hilarity because despite all the dings and bumps Bernie never looks the worse for wear.
1. The Way, Way Back
I'm sure it's more common than I think but a water park near a beach seems kind of silly. Ah well. This movie is about a kid, Duncan, that's looking for a way to enjoy his summer without having to spend it with his mother's jerk of a boyfriend and his snobby, neurotic daughter. He finds the perfect place where the people like him and are more than willing to let him be himself.
Summers are meant to be fun after all, and the beach is one of the most fun locations in the world.
Save