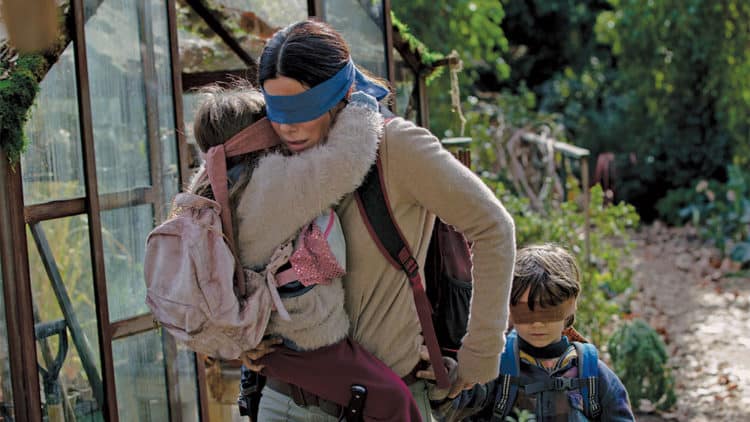 Over the decades there have been plenty of times when it's been necessary to simply shake our heads and wonder what our fellow human beings are thinking when it comes to their various reactions to the world around us, and lo and behold some people have taken to blaming books, video games, TV, and movies. The inability to take responsibility for one's own actions is a major failing of the human race and unfortunately, using movies as a scapegoat for the horrible decisions that people make, or the psychosocial issues that they somehow develop, is an easy way out for a lot of people since there are plenty of individuals that will take up this rallying cry and act as though personal choice is no longer a thing. Movies have been maligned and blamed for quite a few things, but there are also those moments when they're used as justification for the less than intelligent choices people make that lead to dire and sometimes even fatal consequences. The fact is that it's not the fault of the movie since, wait for it, the movies ARE NOT responsible for the behaviors of those that watch them. Yet, for all that, there are plenty of people that behave in ways that make little to no sense based on what they see in a movie.
Here are a few innocent movies that led to unintended consequences.
5. The Avengers
This one isn't such a horrible consequence save for the fact that so many movies are now being lumped into one universe or another in a way that brings to mind kids lumping different colors of playdough together in an attempt to create a unified mess that can become every bit as successful as the MCU has been. DC fans might want to argue that DC has been outshining the MCU for a long time now, and they're not wrong, but their cinematic universe is such a hodgepodge of ideas that trying to argue that it's every bit as successful is kind of a laugh. And trying to say that any other unified group of movies has successfully copied this structure is even more so.
4. The Goonies
The woman that bought this house did so for a few reasons, one of those being that her kids loved this movie, like many of us did, and she felt lucky to purchase it. Unfortunately, the house and the surrounding neighborhood have been inundated with fans and those that don't care about the fact that it's a private residence and have taken it upon themselves to photograph themselves and invade the residence without a care for those living in the home. This is what happens when fans become a little too comfortable with the idea that something that's seen in a movie is fair game for anyone and everyone. Having come from a place not too far from this area it's a wonder why fans weren't met with a firmer response at one point.
3. Star Wars: The Phantom Menace
Not only was this movie hated by so many 'diehard' Star Wars fans when it came out, but the effect that it had on the lives of a couple of individuals, Jake Lloyd and Ahmed Best, was pretty horrible since Best contemplated suicide while Lloyd's life was wrecked in ways that are hard to fathom. Fans tend to take things way too far too often, and the treatment of both individuals was pretty horrible for a while since driving anyone to the point that they nearly end it all due to being accused of helping create a 'racist' character is beyond cruel. There are those times when Star Wars fans really need to back up and evaluate their own behavior.
2. Bird Box
Sometimes it's really hard to think of doing anything but slapping a bit of sense into people. To be fair I wasn't even aware of this one until I read about it, but thinking that people would voluntarily blind themselves while trying to function in the world is beyond stupid. The movie featured monsters that could drive people crazy if they were looked at apparently, and this gave people the idea that by blinding themselves they could somehow function and do the same things they normally did. As anyone should be able to imagine this was one of the worst ideas possible, especially given that some folks can't even function properly WITH all their senses intact.
1. Avatar
This is another surprise since people apparently became so depressed that they couldn't visit a world like Pandora that they left the theater feeling down in the dumps. Some even spoke about killing themselves to see if they would wake up in a place like Pandora. Did common sense simply escape the human race when no one was looking? This is perhaps one of the silliest things to hear about, and to think that it was concocted after watching a movie means somewhere along the line someone really messed up when it came to showing these people the line between fiction and reality.
Movies are entertainment, and at times worth using as life lessons.