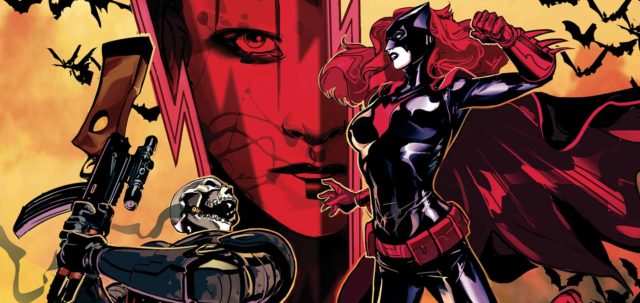 Comic books are a reflection of their creators as well as their societies through those creators. As a result, it is no wonder that LGBTQ characters have become more and more mainstream in comic books over the course of their existence. Although such stories were not always handled with the care and consideration that they deserve, comic books have nonetheless made significant strides in this regard in recent years.
Here are 5 of the most important gay moments in comic book history just in time for Pride Month:
Apollo and Midnighter
There are a number of reasons that Apollo and Midnighter should be considered interesting. For example, they are some of the first gay characters of importance in comic books published by one of the big comic book publishers, though others preceded them. Furthermore, they are two of the most important characters in their particular setting, meaning that their relationship was in the foreground for people to see. Finally, it should be noted that Apollo and Midnighter are often seen as counterparts to Superman and Batman, which makes their partnership in more than one sense of the word that much more entertaining.
Batwoman
Originally, the character of Batwoman was created in the 1950s to counter allegations that Batman was gay. However, that changed when the character was reintroduced in 2006 as a Jewish lesbian superheroine by the name of Kate Kane who went on to develop a relationship with a Gotham police officer named Renee Montoya, who in turn, went on to become The Question. Batwoman went on to become one of the highest-profile superheroines in either the DC Comics or the Marvel setting, as shown by the fact that she replaced Batman as the protagonist in Detective Comics as well as her own solo series that have appeared over the course of her existence.
Fun Home
There is much more to comic books than the output of the two big comic book publishers, which is important because indie comic books are much more willing to delve into potentially "controversial" subjects. Sometimes, this results in something amazing, with an excellent example being Alison Bechdel's Fun Home: A Family Tragicomic, which examined the complexities of the artist's relationship with her father while growing up as a lesbian in a rural part of the state of Pennsylvania. On a semi-related note, it is interesting to mention that some people might be more familiar with Alison Bechdel because of the Bechdel Test, which was introduced in her comic strip Dykes to Watch Out For.
Valerie's Letter
Valerie was a lesbian actress in V for Vendetta, which remains one of Alan Moore's most famous works. In brief, she was disowned by her parents when she came out to them but managed to become a successful actress nonetheless. When the war between the United States and the USSR enabled the fascist Norsefire to seize power in Great Britain, she was sent to a "resettlement camp," betrayed by her girlfriend Rudy under torture, which caused Rudy to commit suicide out of guilt. Despite the horrors inflicted upon her, Valerie retained the personal strength to write her autobiography on a roll of toilet paper, which she passes to the occupant of the cell next to her before her death. It is in this manner that she inspired the titular V as well as his successor to resist the regime in power.
Northstar
At the start of the Alpha Flight series in 1983, it was decided that Northstar was gay. Unfortunately, the policies of the Marvel editor-in-chief as well as the Comics Code Authority meant that his sexual orientation could not be stated outright but had to be hinted at through various means. It was not until 1992 that an open statement about Northstar's sexual orientation could be made within the comic books, though he did go on to claim another first by getting married to his boyfriend in 2012, which was the first same-sex marriage to be depicted in mainstream comics.