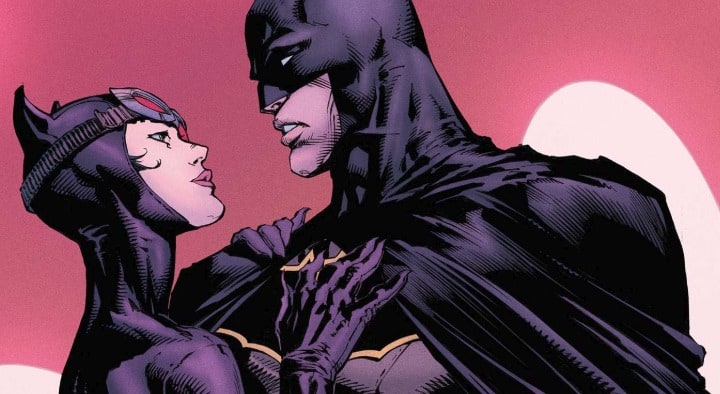 With the rise of Marvel Comics in the film adaption industry, with DC not too far behind, it is easy to get caught up in the lives of superheroes and not think about what happens when they are not saving the world. Do they go out to eat? Do they spend time in the park? Do they fall in love and have families? The truth is that there are complete behind the scenes plots that reveal that over the years there has been a lot of loving going on with these superheroes. And, here I am feeling sorry for them because I thought the hero life was a lonely life. According to what I was able to uncover, it looks like superheroes hookup on a regular basis.
To give you some insight into some of the couples that you may or may not have known about, we decided to share the five best comic book couples of all time. Being that there are no established criteria, this list was built primarily based on the shock impact it would create and the impact on the ability to do their jobs as superheroes.
Superman and Wonderwoman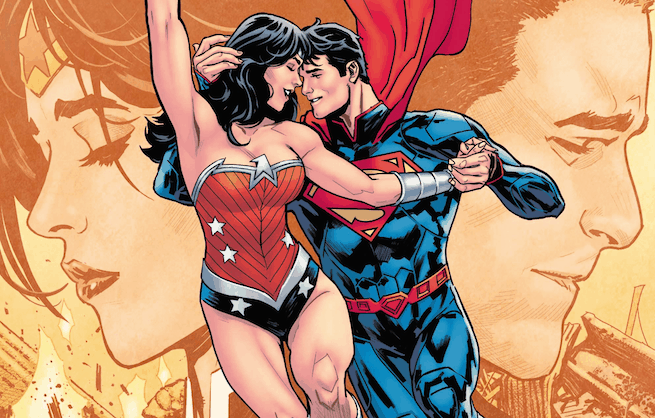 Who in the world knew about this union? If you are a long-time DC comic fan and you are thinking that you never picked up on this, it is because this is a more recent development that comes out of the redevelopment of these characters for the purpose of the film adaptation. Because of their influence and the timing, this recent pairing of two of DC Comics most beloved heroes is huge. This is the equivalent to Jay-Z hooking up with Beyonce back in the day. This will likely be a superhero power couple. While the speculation has been rampant for years, the actual culmination of this relationship is still in its infancy, and there is so much room for it to grow.
Cyclops and Emma Frost
Scott Summers has a thing for falling in love. He likes the ladies. While it may be tempting to use one of his other relationships in this list, it is his romance with Emma Frost that seems to have the most significant. Now, if you are X-Men purists, it is likely that you will argue that Scott's only true love is Jean Grey, and it would be understandable; however, it is his bond with Emma that ended his situation with Grey. The break with Grey and connecting with Emma serve to completely sever the character from his adolescence and thrust him into his adult identity.
Gambit and Rogue
Now is a couple that will put you on the edge. It was this relationship that literally ushered in an entire generation of comic book readers into the fold. The type of romance that these two shared even caught the attention of soap opera fanatics. If you are a person who likes a good love story, you would be captivated by the deep passion that drives the attraction and bond between Gambit and Rogue. They have on a bit of a hiatus lates – largely due to the rumor that Gambit is the X-traitor; however, they have had several recent appearances together, sparking rumors that a reconciliation is on the horizon.
Batman and Catwoman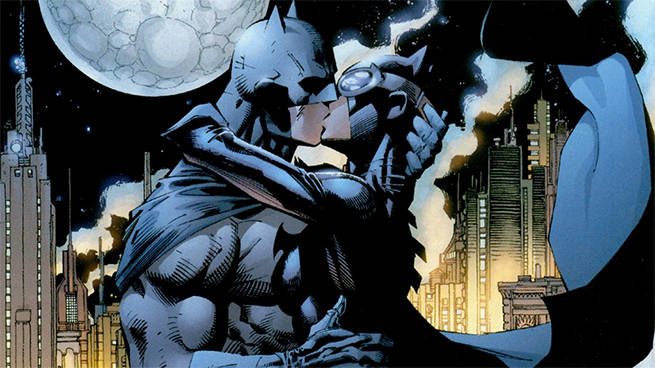 You are probably wondering how this plays out. There have been times that Catwoman has been public enemy number one. Then, there have been times in which she was beloved. But, regardless of what side of the law and public opinion she has been on, she has always had Batman's number. Even during the television series that was so popular in the 1960s, Catwoman knew how to find the soft spot in Batman. What an interesting combination, the bat, and the cat. This does not normally work out well for the bat in real life, but this is not real life. These two have always kept things on the down-low, meaning the relationship has never been official.
Mr. Fantastic and Invisible Woman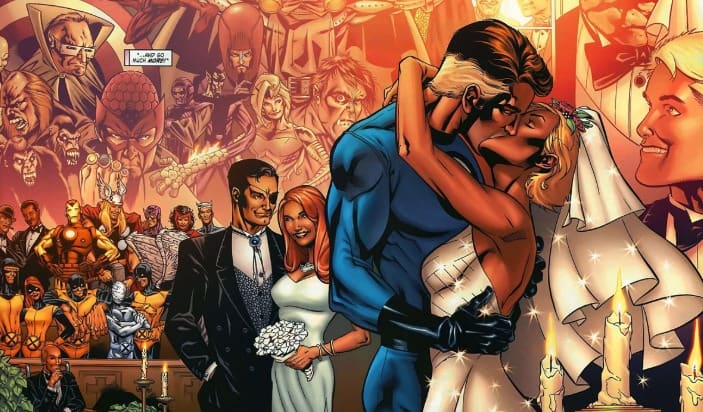 If you are a fan of the Fantastic Four, you are probably aware of the fact that this show has always been about family. Invisible Woman and Mr. Fantastic had a strong affinity before the weird occurrence that gave them their superpowers. At the heart of this family dynamic that is so pure in the Fantastic Four storyline sits Sue Richards (Invisible Woman) and Reed (Mr. Fantastic). This has not been an easy relationship to manage because Reed is into science above all else, which drives Sue to the arms of anyone who will challenge and annoy Reed. You can see how this tends to go.