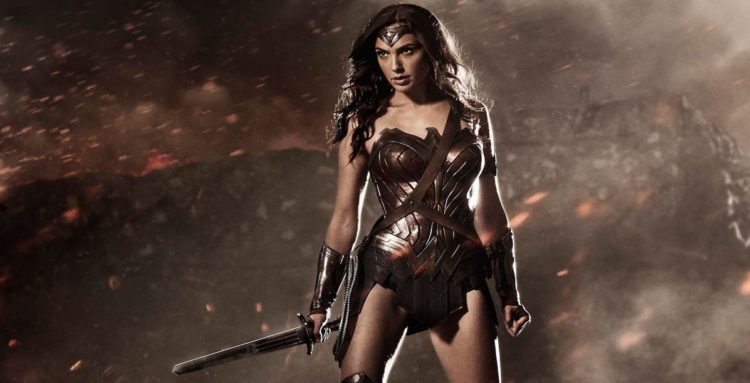 It's very easy to target DC when it comes to the level of over the top and ridiculous power they give their heroes and villains since a lot of their most noteworthy members and even quite a few of their lesser-known characters possess power levels that fluctuate between insane and 'wtf are you kidding???' quite often. This is one reason why some people favor Marvel since despite Marvel characters also being ridiculously overpowered at times, a lot of them have real-world issues that leave them far weaker than their DC counterparts at times but much easier to relate to given that they have limitations. That doesn't mean that DC's villains and heroes are about to be topped in any way though, as some of the DCEU villains we've seen thus far have some pretty hilarious weaknesses that might make a lot of people go 'huh?'. DC has had a balancing act going on for a while when it comes to the powers and weaknesses of their many characters, but when it comes to their villains, and even some of their heroes, there are weaknesses that are far more comical than anything since they make a person wonder just what the writer was thinking when they were trying to balance the character out.
Here are just a few DCEU villains and their eyebrow-raising weaknesses.
5. King Orm-Lack of Water
This isn't too bad really since Aquaman has about the same weakness given that if both of them are away from water too long they start losing their powers and become increasingly weaker. But given that the world is 75% water it feels as though Orm and Aquaman should never HAVE to worry about weakness since keeping an eye on their geographic location should make it easy to stick close to a body of water any day of the week, unless they're taking a trip to the desert as happened in the movie. This is probably one of the least hilarious weaknesses on the list, but it's still funny enough to think that just staying away from the water for too long would strip Orm completely of power.
4. Ares-Too Impulsive
This is a weakness that a lot of people have and it's easy to see why it's so funny since a god such as Ares should hopefully be able to remain patient, be calm, and allow a plan to finally come to fruition before really laying the boom down on his sister, Wonder Woman. So she was made into the Godkiller, that's easy to understand, but like it or not she still doesn't have the eons of experience that a GOD OF WAR would have, no matter that she was raised as a warrior and is basically the answer to the question 'how do you kill a god?'. If anything, Ares' impatience is what cost him, even if we're downplaying the fact that the writers didn't have a lot of choice since Wonder Woman needed to win.
3. Steppenwolf-Doomsday
Some might have expected to see Steppenwolf's weakness be fear since in the Justice League movie he was swarmed by the parademons the moment he started showing uncertainty and fear, but there is a story in the comics that tells of how Steppenwolf and a few others came across Doomsday and had their butts handed to them by the Kryptonian killing machine. In fact the rout was so bad that Steppenwolf had to find a way to escape from the battle and was sure to never mention it again. It's funny simply because Superman fought Doomsday to a standstill and Steppenwolf has been seen to take Superman on in the past and do just fine.
2. The Joker-Lack of Attention
Oh yes, the clown prince of crime has to put his stamp on just about anything he does since he wants the people of Gotham and Batman to know that it's him pulling the crime and that it was his idea. He is Batman's nemesis after all and without ol' Bats in the game the Joker would up and just go away it feels like considering that he's made it clear that he's always up for making sure that Batman knows that he's going to remain a thorn in his side. But if the Joker can't get the attention he wants then it's kind of likely that he'll either escalate the violence and get sloppy or become absolutely flummoxed.
1. Lex Luthor-Pride
After all, 'pride cometh before the fall', as the saying goes. Ben Sherlock of CBR has more on Sherlock if you're interested. Lex has been one of Superman's worst enemies throughout their run despite being only human. His intellect, arrogance, and pride have wounded him more than anything throughout the years since even when his body has been broken his pride has remained intact and that's usually all he needs to keep himself going. There is the point that he's only human though, which is a major weakness of a lot of people in the comics.
DCEU characters are kind of like a yo-yo, their power levels go from extremely insane to how are they still standing.