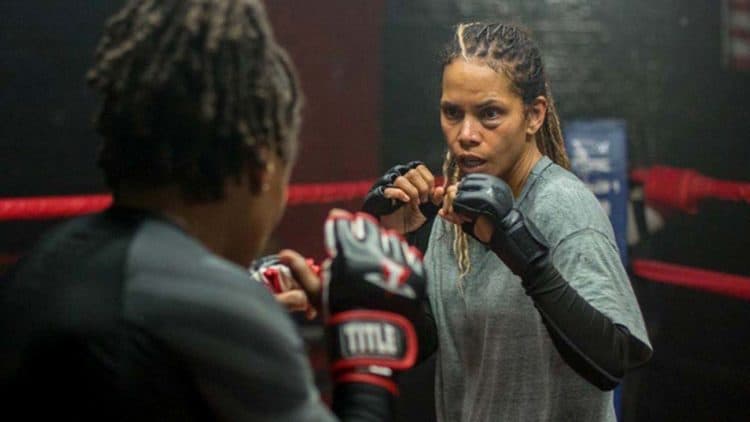 Halle Berry has been in the entertainment business for over three decades; however, the Oscar winning actress will step behind the camera as a director for the first time in her illustrious career. Bruised, a Netflix exclusive – sees the veteran play Jackie Justice, a MMA fighter who's dealing with personal demons that have put a damper on her professional career. Following her fall from grace, Jackie is seen by a promoter thanks to a brutal underground fight. From there, the former MMA star is on a journey of redemption; however, various personal and professional obstacles may ultimately hurt her chances at a come back. This list will examine the five best films that include the cast of Bruised, whether they're playing the lead to a credited background character named Tom. The only movies exempt from these list are animated features. Let's get started with the first film.
X-Men: Days of Future Past
The character of Storm has never truly been explored in the live-action X-Men films. While that's still the case in X-Men: Days of Future Past, it's still great seeing the first and second generation cast together on the big screen. X-Men: Days of Future Past manages to undo all the damage done in X-Men: The Last Stand, yet remain a original and compelling film. The 2014 feature sees Wolverine go back in time to help to change a pivotal moment that could help save mutants of the future. X-Men: Days of Future Past manages to be funny, thrilling, and captivating all at the same time. Despite so many mutants sharing the screen, the movie never feels crowded, though it's noticeable that Jennifer Lawrence's Mystique is arguably the weakest point of the film. Still, a strong entry in a hit-and-miss franchise.
John Wick: Chapter 3 – Parabellum
The world of John Wick only got bigger in this sequel that finds the title character with a $14 million bounty on his head after gunning down a member of the High Table. The John Wick franchise has helped the evolution of fight scenes in movies. While The Raid should get credit for starting this trend, the over-the-top, brutal, and exciting choreography shines once again; however, it's also the story that helps John Wick excel past most of it's counterparts. John Wick: Chapter 3 – Parabellum manages to expand the universe in an exciting and intriguing manner. The biggest criticism is Zero, whose comedic character often distracts despite the solid performance from Mark Dacascos. Even then, the third chapter in the John Wick series is still a top-notch and stunning action film.
Monster's Ball
A star-making turn for Halle Berry, Monster's Ball tells an intimate and emotionally raw story about a racist prison guard who happens to get into a torrid sexual relationship with Leticia, a Black woman who's husband is sentenced to death. While the script for Monster's Ball has some moments of disbelief, it's Halle Berry's grounded and layered performance that really makes this movie excel to greater heights. Of course, Billy Bob Thornton plays his role well and the chemistry between the two leads feels authentic and real. A must-watch movie that does a good job of exploring grief, racism, and family drama.
Fences
Denzel Washington continues to showcase his strength both in front and behind the camera with this Broadway adaption of the same name. It centers around Troy Maxson, a husband and father, who's life doesn't pan out the way he wants it to be when he's deemed too old to become a professional baseball player. Angry over his missed opportunity, Troy takes out his bitterness on his son, who also has a bright future in sports. Not surprisingly, Denzel Washington is at top form playing Tory Maxson; however, the true star here is Viola Davis. The actress brings such an unmatched energy and realness to the role that she could've easily had a nothing part in the wrong hands. Fences is a strong family drama that explores themes that challenges viewers.
United 93
It's difficult to retell the story of the tragic day of September 11, 2001. While United 93 is a fictionized event of the final moments before the horrific moment that shaped America forever, United 93 feels earnest and authentic despite its sensitive subject. The film never veers into an unbelievable and pandering territory just to entertain its audience. What's more impressive is that Paul Greengrass squeezes out tremendous performances from a cast of unknown actors. United 93 wisely stays away from being preachy or political, though it's themes are nicely explored in it's 1 hour and 51-minute runtime. There's no doubt that you won't have a dry eye once the credits roll; however, this compelling and taut thriller does an excellent job of sticking with you despite knowing the outcome.
Tell us what's wrong with this post? How could we improve it? :)
Let us improve this post!