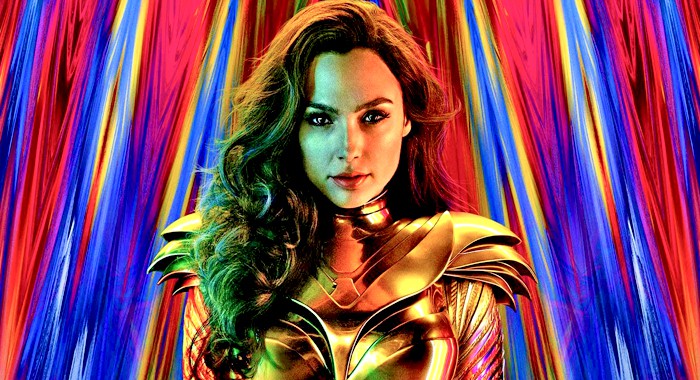 This decade has given us some incredible comic book movies. Only time will tell if the new decade can deliver on more comic book movies that are equally good or even better. The Marvel Cinematic Universe gave us a great ending to their third phase with Avengers: Endgame and will continue to give us more films. However, their main rival, more commonly known as the DC Cinematic Universe, has just begun their first phase and shows no signs of stopping. In fact, they are kicking off the decade with the first superhero movie, Birds of Prey (or the Harley Quinn movie) this February. Their next film, Wonder Woman 1984, will release in the following June, continuing that Wonder Woman momentum. These are highly anticipated comic book movies, but they just might be more important than people think. Let's go over the reasons as to why.
Let's start off with the Birds of Prey movie and the very root of it's themes. Yes, the title shows "Birds of Prey" pretty clearly, but let's not forget what comes after it. The actual title is Birds of Prey (and the Fantabulous Emancipation of One Harley Quinn). That's quite a mouthful for a title, but even the trailer proves that the movie will focus on Harley Quinn's story. That might sound a bit odd, but there is a very unique story to tell here. This movie continues Harley Quinn's story after her on-screen debut in the 2016 Suicide Squad movie, where she was last seen fleeing prison with The Joker. The trailer confirms that she has left The Joker and that she aspires to start on a new path. The trailer supports this by showing how she tries to protect a young girl from the clutches of crime lord, Roman Sionis.
Harley Quinn is indeed on a new path that doesn't involve The Joker, which means she is no longer a psychotic criminal. Okay, maybe she's still a little loony, but now that she's separated from The Joker, she's more mischievous than deranged. Why is this important for her development? Well, her relationship with The Joker wasn't exactly a healthy one. In fact, it was shown to be pretty toxic. While not violently abusive like it is in the comics, their relationship showed The Joker seeing Harley as a unhealthy obsession and a mere plaything. He spent almost his whole time in Suicide Squad obsessing over her and she was head over heels for him. Although in a fictional way, this sadly reflects many real-life toxic relationships that should end.
The Birds of Prey title includes the "Fantabulous Emancipation of One Harley Quinn" because she is literally setting herself free from The Joker. The very premise of the movie begs the question, "where does a person go after exiting a toxic relationship?" For Harley, it's a life without crime (or violent crime). She may still be a crazy female clown, but she genuinely wants to be more of a hero after falling under The Joker's spell. Based on the trailer, it's safe to assume that she'll act more like an anti-hero rather than an actual hero, but at least she won't be a full-blown villain. The main significance of The Birds of Prey movie is that it intends to show a once-abused victim turn into a strong, self-confident person. Eat that, Mistah' J!
Not let's move on to the hero that got the DCEU rolling. The success of the Wonder Woman movie in 2017 saved the DCEU from starting over, at least not completely. She is also the first hero of the DCEU to get her own solo sequel (still waiting on Man of Steel 2), and had a major role in Justice League. This makes her the most significant hero of the DCEU to date and her status as a woman actually strengthens this. In her first movie, she was a naive and inexperienced woman diving head first into a world dominated by men. Other than Steve Trevor, the men in the movie constantly belittled her simply because she was a woman. She was frustrated by this, but that didn't deter her from fighting for them. She proved herself to be a shining beacon of hope amongst the arrogant men, making her pretty unique compared to other male heroes we typically see in comic book movies.
In the upcoming Wonder Woman 1984, we might not expect as much sexism, but perhaps something that's actually empowering for women. Just look at the time period the movie is set in and look back to the history books. The eighties was a time where women were becoming more prominent in America. Going from education, to politics, to pop culture, the amount of progress women were making in that decade was quite an achievement. In contrast to the time period the first Wonder Woman movie was set in, where women were predominantly second class citizens, the eighties is a nice change of pace. How many men will disrespect Wonder Woman in this era?
Now Wonder Woman will most definitely have her enemies in the film, but let's take a look at who her main foes will be. Firstly, there is Maxwell Lord, the businessman and entrepreneur who will serve as the mastermind. Given his exalted status, it's possible he may hold Wonder Woman's gender against her, but it might serve little relevance. Her physical challenge will go to Cheetah, who is obviously another woman. Unlike Doctor Poison, Cheetah will be more of a physical match to Wonder Woman, rather than a conniving lackey. But much like Wonder Woman, Cheetah's alter ego, Barbara Ann Minerva, is a successful woman of the eighties and an educated archaeologist. Despite her role as a villain, even she serves as an example on how women were becoming more distinguished individuals in the eighties. Will this be a factor in her descent to villainy? We have to wait and see for that one.
With these very real themes these two movies contain, it's hard not to think about how important they truly are. With the new year beginning and these two movies not being so far away, you can bet that these movies will be quite the treat.