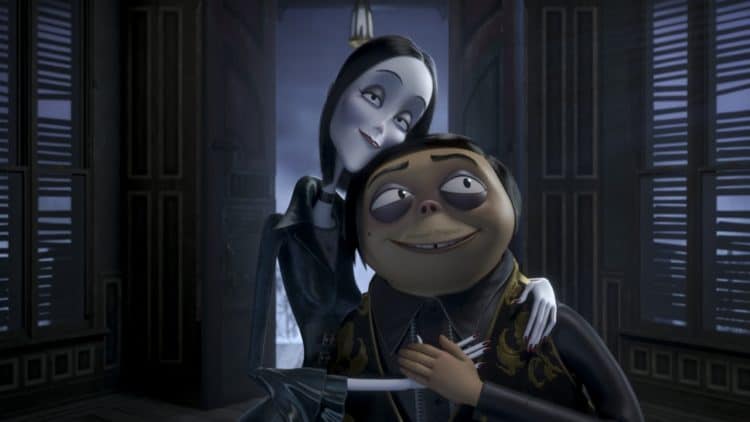 They're creepy, they're kooky, they're altogether ooky. Yes, I'm talking about the Addams Family and their eventual arrival to Netflix this coming October as covered by Brett White and many other people via Twitter. But in terms of what to expect it already seems as though some people are drawing their own conclusions about the show since those of us that grew up watching it have our own ideas about what should happen and how it should be presented. The Addams' have been one of the most deliriously funny and dysfunctional/functional families throughout history since the way they interact with one another is, at times, kind of like a mix between an average sitcom and a horror version of Married..With Children. They've actually been described as a cultural phenomenon by StageNote.net and in many ways it's hard to disagree since they've been around for so long. It does seem safe to say that watching this would be well in the realm of safe since it doesn't seem bound to replace the versions we've seen in the past, but create something in the same image that belongs to a new generation.
Here are a few reasons why we'll be looking into it come October.
10. It's animated.
Throughout the different incarnations of the show we've seen some truly hilarious stunts that have worked but at times still seemed as though they were more the kind of thing that you might see in a kids' show since they seem way too staged and not at all natural within the scope of the program. With animation it's possible to just go for broke and make it look amazing.
9. There seem to be a lot of pop culture references within the show that people of this era will like.
From the moment in which Gomez and Morticia hear the words "Get out!" when they enter the house to Morticia wondering why the balloon Wednesday is holding doesn't have a murderous clown on the other end of it there seems to be a guarantee that we'll hear a lot of pop culture references that will make sense for this era.
8. There's an all-star cast voicing the main characters.
Check out IMDb if you want to get the lowdown on just who's going to be on the cast, but there are going to be some big names, a few that you might not have seen or heard from in a while and some that are extremely in demand at the moment.
7. So far it looks as though the creators have stayed pretty true to the original in some ways.
There are some differences that seem to come with animation since quite honestly live action does force people to simply accept what's there while animation gets to spice it up a bit and play with the different characters in ways that people may or may not agree with.
6. There's no abundance of additional characters that don't make any sense.
There will be additional characters without a doubt since the Addams' almost always needed someone there to work with or against, but in the movies it does seem as though a lot of characters were added in at times that weren't really necessary. They were funny though.
5. It's been long enough without another version of this iconic family.
Every so often an attempt will be made at the Addams Family but there have been some that have been downright awful despite the fact that they've tried and actually done fairly well at representing this awkward bunch. But this looks like something that might have hit the mark quite well.
4. The fact that it's coming out in October is just perfect.
To be honest it's like Halloween every day with the Addams' but bringing the show to Netflix in October is nothing short of perfect since it just seems to fit no matter that the family has been seen during many holidays.
3. It's a different look at the family in terms of their appearance.
Animation gets away with this largely because it does seem to create a very big contrast in how the characters are viewed and just what it is that draws them together. In the live action movies that we all likely remember the Addams' looked fairly normal apart from being rather manic at times in some cases. This really highlights their differences though.
2. It already looks hilarious.
One thing about this show and the movies that have come throughout the years is that while the Addams' are kind of creepy they're always a lot of fun since they tend to have a good time no matter what they're doing.
1. They're not trying to replace Raul Julia.
You could possibly argue this point but it would seem that Raul Julia, may he rest in peace, has definitely earned his spot when it comes to the Addams' hall of fame since he was one of the absolute best Gomez characters ever.
This could be a lot of fun to watch, keep your eyes open.
Tell us what's wrong with this post? How could we improve it? :)
Let us improve this post!