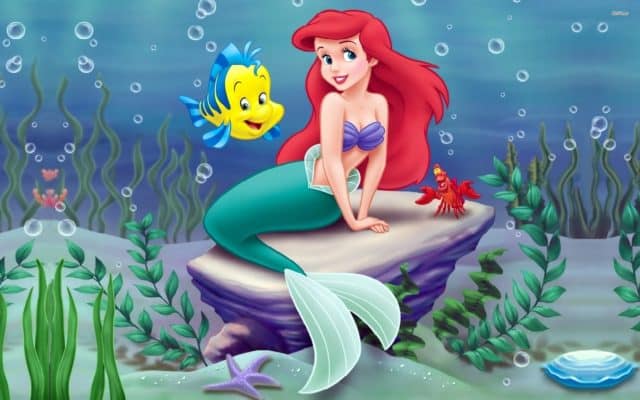 When you're a child watching Disney movies there aren't a lot of questions that you feel compelled to ask that would be about why certain things don't make sense. As an adult however those things start to creep in as you watch your kids watching the same movies and your sense of right and wrong and curiosity start to mingle and come up with questions that you'd never considered before. It's a bit of a burden because it doesn't pay to destroy the fun that your kids might have with the movies, but it also tends to nag at you until you ask the question. And believe me, nearly every Disney movie is filled to the brim with unanswered questions that often have very open-ended answers.
Here are just a few that you might ask yourself occasionally.
5. The Little Mermaid
There are a couple of questions that might arise that would make this plot seem a little superfluous. For one, why couldn't Ariel just write out who she is and what she wants when she meets Eric? Oh yeah, she's a mermaid and probably doesn't know the human language all that well. Another would be why not just kiss him and see what happens? If she's the woman he remembers there's a good chance that he'll kiss her back and POOF, she's a human for good. Plot hole!
4. Big Hero Six
Here's a very good question that never seems to come up despite the golden opportunity. While they're running from the man in the Kabuki mask Baymax actually screens him and can tell his blood type. Wouldn't it be possible then to recognize a man that was constantly around Hiro's big brother while Baymax was being created? I mean come on, the professor had to be supervising now and again to make sure one of his prize students was doing well.
3. Zootopia
Why in the world did Judy need the entire train car as evidence? She and Nick could have gathered up the briefcase slipped out the front of the car and been gone. Perhaps it's her impetuous nature that allows her to think that overkill is the only way to do things but it makes little sense in the movie as they have to outrun their pursuers and then risk getting killed in the process. Less is more Judy.
2. Pirates of the Caribbean: At World's End
So Calypso was freed, but then what? Was that giant maelstrom her only measure of payback against the Brethren Court? If that was the deal then why even bother? Maybe she figured that once Davey Jones fell in battle it was time to give it a rest. She had her beau after all and didn't need to prove a point any longer. But seriously, she just up and quits? What happened to getting even with the Brethren Court?
1. Aladdin
During his initial jaunt through the city as he's eluding the guards it occurs to me that Aladdin must be one of the best known names in the entire city. So why does it take the guards so long to find him? From the looks of his home it seems like he's been there for a while, so he's been an easy enough target when he returns home to his den. Plus he has a view of the palace that is visible from any vantage point, so how stupid are those guards?
So many questions, so few answers….
Save