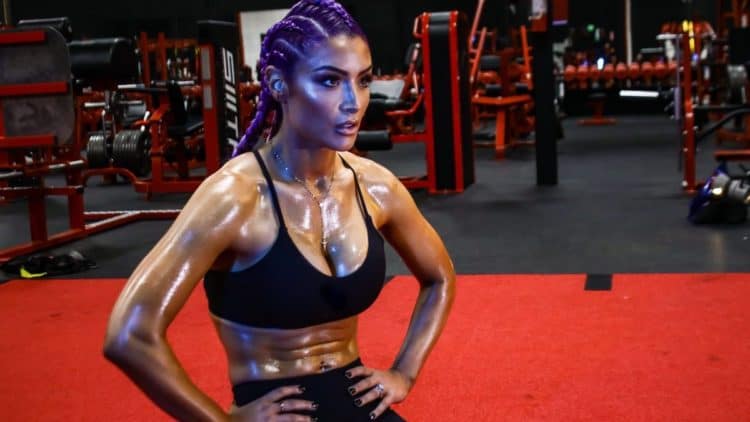 It would be easy to say that a lot of stars in the ring could possibly be great if they made their way into an acting career, but some of them can barely act when they're in the ring or backstage, so it's easier to state that some of them aren't too bad for pro wrestling, but might not be capable of bringing the same magic to a TV show or movie. Hollywood has definitely seen the rise of several former wrestlers, but the reality of it is that only a couple of them have really gone anywhere with their careers. Hulk Hogan, Dwayne Johnson, John Cena, the Miz, John Morrison, Sasha Banks, and even Ted DiBiase are just a few of those that have made the next step into the wider world of Hollywood, but when you break it down, only a few of them have really made it big thus far, but the hope is that we'll see Sasha Banks in The Mandalorian season finale, or perhaps in the next season. And it will be nice when Black Adam, starring Dwayne Johnson, is finally ready for release. Until then it does feel as though transitioning from wrestling is becoming easier for some wrestlers as they continue to look at a career in Hollywood as another option.
Here are just a few wrestlers that might be able to make the leap to Hollywood.
5. Kofi Kingston
Kofie Sarkodie-Mensah is one of the current high-flyers for the WWE and has held quite a few championships in his time, and on top of that he has a great personality and is fairly easy to work with according to a lot of people. He's been a face for quite a while and has been the kind of guy that's always good for putting on a show, so seeing him in an action movie or two might be easily feasible for a lot of fans. Whether he would leave the WWE to do it however is kind of hard to say since he does appear to enjoy what he does since every time he's in the ring it feels as though the fans are going to get one heck of a show.
4. Roman Reigns
It kind of feels as though Leati Joseph Anoa'i might be trying to make his transition already since he's done a few voice roles and did have a small part in Hobbs and Shaw with his cousin Dwayne. But as of now, he's definitely pulling a heel turn in the WWE as he's become a Paul Heyman guy, which means he's going to be doing a lot of shady stuff, worse than he did when he was a heel with his fellow wrestlers Dean Ambrose and Seth Rollins. But as far as making his way to Hollywood it does feel that he'd be a good action star, and could tackle comedy and drama like his cousin if he managed to get the hang of it.
3. Xavier Woods
Austin Watson has the gift of gab and he's a physical wrestler, so it's fair to state that he might be good for comedy, action, and possibly even drama since it's been seen behind the scenes that he's kind of a fun guy and definitely genuine in how he presents himself. The fact that he's been a part of the New Day for so long, which means he's been somewhere between a face and heel at times depending on one's perspective, makes it feel that he could play a bumbling villain or a less than confident hero if he was really given the chance to make it work. He does feel like he would be a great addition to the silver screen.
2. Becky Lynch
Rebecca Quin is currently on maternity leave since she and fellow wrestler Seth Rollins, aka Colby Lopez, are having a child and she obviously needed to step away. But when she's able to come back it might be that one day she could maybe transition from the squared circle to a Hollywood set since her whole angle is that she's The Man, and this has gone over big for her since it's been picked up in a big way by the fans. But apart from that, she's a huge deal in a small package in that she comes to the ring with enough energy and enough attitude that it makes one think that she could easily make that work to her benefit.
1. Alexa Bliss
It might sound like a stereotype, but Alexis Kaufman has the perfect look of the mean girl that might work for the silver screen. She's proven to be quite a different person behind the scenes, but her look, her build, and her general attitude when she's in the ring could be used for an action, horror, or comedy in a very easy way. Alexis definitely has the right look for movies and even TV, but horror would be interesting given the current angle she's been given.
Definitely look for more wrestlers making their way to the red carpet one day.