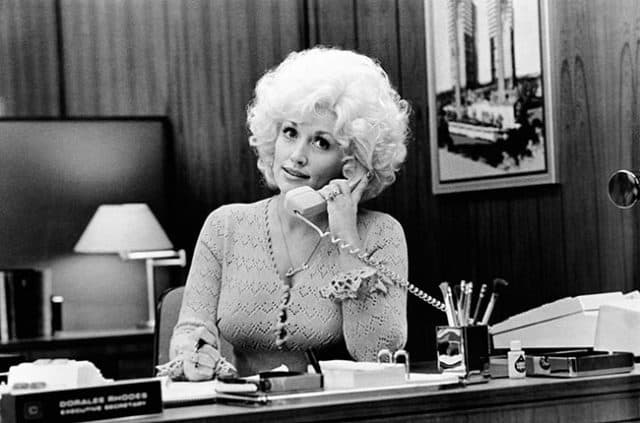 Dolly Parton is hands down one of the most noted and well-known celebrities throughout the world. Even if her career has slowed down quite a bit since it's rise and continual up and down course she's still a familiar face and voice throughout the music and film industry. She's appeared with some of the most iconic individuals in the film industry and has made a definite legacy that will no doubt live on for quite some time to come. If you don't know who she is by now then you need a history lesson and quickly. This woman was showing the kind of sass that people love to see before it was considered to be a benefit to Hollywood.
Here are just a few instances in which she's been at her best.
5. Christmas in Rockefeller Center 2016-Christmas of Many Colors
https://www.youtube.com/watch?v=HA7azebuCxs
So as you can see she's still performing and still gathering quite a crowd. It's fully expected after all since Dolly Parton can still put on quite a show. Her voice is still on point and her appearance hasn't changed much in accordance with her age. Plus, she just happens to be one of the best performers to ever grace a stage with her presence, so there's that.
4. The Best Little Whorehouse in Texas-Lil Ole Bitty Pissant Country Place
https://www.youtube.com/watch?v=lraodsPEQ78
She also has a reputation for being one of the most opinionated women in all of country music and takes no nonsense from anyone. Like I already said she's been seen as one of the sassiest and strongest women in the earliest days of Hollywood's conversion to the stronger leading roles for women. The take no prisoners kind of attitude isn't quite what she shows, but it's close.
3. The Muppets-I Will Always Love You
https://www.youtube.com/watch?v=ShgGepEAahs
Just listening to her voice is a pleasure since she can belt out one note after another with such seeming ease and not miss a beat. Her voice has been featured in so many different productions that her acting has been kind of a byproduct of her stellar music career at times. Thankfully she's just as convincing an actress as she is a singer. She is the real deal in other words.
2. 9 to 5-Nine to Five
https://www.youtube.com/watch?v=LwDMFOLIHxU
There was just no stopping her in this movie. Initially she might have had to put up with a good amount of harassment and verbal abuse but she put that in check in a hurry when it came time for it. Her character was seen a lot differently once she told the big boss that she'd turn him from a rooster into a hen with one shot. Tell me that wouldn't frighten you as a man.
1. Captain Kangaroo-Crackerjack
https://www.youtube.com/watch?v=BTSmGFa_vtA
Anybody remember Captain Kangaroo? He had a few guest stars on his show but not a lot of them were of the same caliber as Dolly Parton. She was getting pretty well known at this time and already had a steady following, but her career was still on the rise and getting bigger.
The legends are still just as great as they were back in the day, remember that.
Save
Tell us what's wrong with this post? How could we improve it? :)
Let us improve this post!