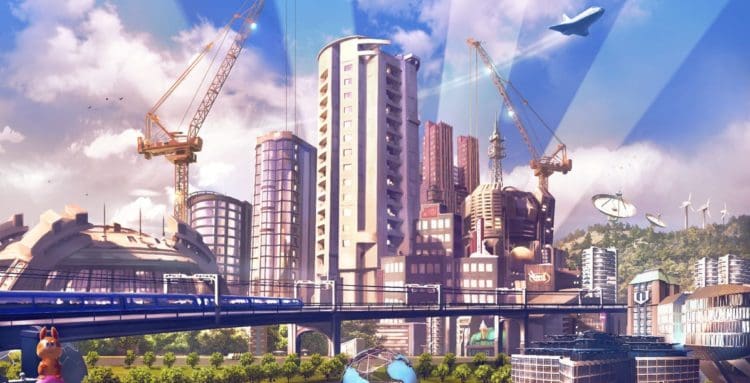 Like its name suggests, Cities: Skylines is a very popular city builder. As such, while there is much fun that can be had from overcoming its challenges in the course of building the best city possible, there are cheats and mods that interested individuals can use to make their play-throughs more suitable for their personal preferences. Here are five great examples of the cheats and mods that can be found out there for Cities: Skylines:
1. Buy the Full 25 Zones
As players make progress in Cities: Skylines, they will be able to buy more zones to build upon. Under normal circumstances, they won't be able to buy the full list of zones but will instead hit the cap well before that point. Fortunately, there is a cap that lets interested individuals buy the full list of 25 zones by making it so that the last milestone unlocks the ability to buy not one additional zone but 17 additional zones. With that said, this will still need interested individuals to play until that point, but if they are interested in getting that much space to build things on, chances are good that they won't find that to be too much of a burden.
2. Cloud and Fog Toggler
Seeing things from the bird's eye view can be fun when it comes to city-builders. However, Cities: Skylines comes with cloud and fog that can obstruct such views, which can be very irritating for some players. Sure, it is realistic, but it is nonetheless very inconvenient. For those who feel this way, there is a mod that enables them to toggle both cloud and fog on and off, thus providing them with increased control over the visual elements of their game. Please note that this mod changes nothing but the visuals. For instance, they will be able to toggle the smog that hangs over heavy industrial zones, which can make them less of an eyesore, but the effects of that smog will still be there.
3. Seeing Things From the Street
When people build cities that they are proud of, it is natural for them to want to look upon it from a wide range of angles. For proof, look no further than the hundreds and hundreds of photos that interested individuals have posted of their creations, which speak volumes about the emotional weight behind them. With that said, Cities: Skylines lack an option for seeing things from the street perspective, though this is an oversight that can be corrected with the use of the right mod. Besides getting a new way to get amazing pictures, this can provide interested individuals will even more insight into how their cities actually function on the ground level.
4. Unlimited Money
People like to play city builders in a number of ways. Sometimes, thy want to have a sense of challenge, meaning that they want to build up their creation bit by bit while ensuring that it is sustainable at each step along the way so that they can get the resources needed to continue building. Other times, well, people are much more interested in being able to build to their heart's content, which is why resources cheats are so useful. Luckily, the people behind Cities: Skylines anticipated this, which is why the city-builder comes with an option for unlimited money.
5. Unlock Everything
Speaking of which, there are excellent reasons for city-builders to gate their content behind certain milestones so that players won't be overwhelmed by the sheer range of options being made available to them all at once. However, that consideration changes when the player is a veteran of the game, with the result that it can be more of a hindrance than a help. Once again, the people behind Cities: Skylines have anticipated this, which the city-builder has an option for unlocking everything right from the start, thus enabling interested individuals to do whatever they want with it from the start.