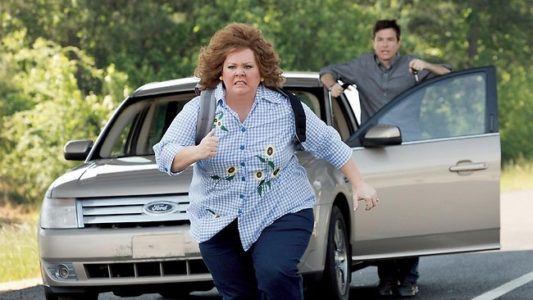 Abby Lee Miller is a reality television personality who gained fame and recognition when she took her talents to reality television. She is a dance instructor and choreographer who owns Reign Dance Productions. She has an impressive and interesting history. She founded the Abby Lee Dance Company and these are the dancers that you may have seen on the seven seasons of "Dance Moms" which appeared for a decent run. It's still in progress and gearing up for the eighth season. Abby Lee Miller would make an interesting character for a movie because of her success in the dance instruction business, and also the fact that she battles non-Hodgkins Lymphoma and is confined to a wheelchair, but even more so because of her recent incarceration. She was convicted of felony bankruptcy fraud and ordered to spend a year and a day in federal prison. Upon her release, she picked up where she left off and is now back on reality television. Here are five actresses whom we believe should play the role of Abby Lee Miller in a movie about her.
5. Nikki Blonsky
Nikkis is an America actress who is best known for her role in the films "Hairspray" in 2007, "Geography Club" in 2013 and in "This is 40," in 2012. She was born in 1988 which makes her almost 31 years old. We took one look at her and saw a resemblance to Abby Lee Miller. Nikki, like Miller, is a gorgeous plus-sized girl and she has the ability to really get into character portrayal in her acting. We'd love to see her try on the role of Abby Lee Miller in a movie. Nikki would be our fifth choice, and although she would be good in the role, there are four others that we think might come a little closer in nailing the part.
4. Whitney Thompson
Whitney is an actress whom you might remember from "Buffy the Vampire Slayer: Season 8 Motion Comic, from 2011. Whitney is a gorgeous girl who is about the right age, at 32 years old, and she would have no issues taking on a younger version of Abby Lee Miller, and bringing her to current age for the sake of the story. Whitney has also appeared in "America's Next Top Model in 2003, as well as appearances on Entertainment tonight. She earned the distinction of becoming the first full-figured lady to win the "America's Next Top Model" competition, making her a celebrity on several different fronts. She's very pretty, like Abby Lee, and we would love to see her take a shot at delivering the character of Miller in a movie.
3. Christina Schmidt
Christina Schmidt is an actress who is best known for her role of Terri MacGreggor on "Degrassi: The Next-generation." She's also had lots of acting experience on Broadway, appearing in "Rent" as well as "Queer as Folk." In April of 2005, she was honored with the Young Artist Award in Los Angeles for best-supporting actress. We'd like to see her have a shot at starring in the lead role in a film about the life of Abby Lee Miller. There is just something about Christina that reminds us of Miller, and it begins with her resemblance. We think that she could deliver a believable and memorable appearance of the television personality. In addition to being an actress, Schmidt is also a print fashion model.
2. Melissa McCarthy
Melissa McCarthy is best known for her sense of humor and you might remember her for her popular sitcom "Mike & Molly" which debuted in 2010. This is the television show that gave us a really good look at McCarthy's acting abilities and versatility. She showed us her funny side, as well as her serious side. She's made several film and television appearances, and although most of her work has its foundations in comedy, we've seen her serious side and the lady is one capable actress. We'd love to see her interpretation of the character Abby Lee Miller from Melissa's serious side. She's nothing short of amazing and we believe that she'd deliver an unforgettable performance. Even though McCarthy is currently in her middle 40's, we don't think it would be an issue for this role.
1. Brooke Elliott
Brooke Elliott is our top choice of actresses we'd love to see play the role of Abby Lee Miller in a movie. She is best known for her acting in the Lifetime TV's television series "Drop Dead Diva." Elliott was on the series from 2009 through 2016. She is an award-winning actress and she has won the Best Actress in a Series Satellite Award in 2009, an Outstanding Actress in a Comedy Series award from Women's Image Network in 2012, a Female Rising Star in a Comedy Series in 2010 (Gracie Award) and several others. She has experience on Broadway as well as television and she's also trying her hand at directing currently.
Final thoughts
Abby Lee Miller has an interesting story to tell and it would be nice if Hollywood would feature a film about her rise to success in the dance instruction business, as well as highlighting her health struggles and a few of the poor decisions that she made which landed her in prison. A film which shows what Abby Lee went through and how she came to made the decisions that she did could not only be entertaining, but also educational. We're all human and people do make mistakes that they regret. She's out of jail now and it's back to business as she attempts to resume a normal life. We think that a movie about her could be inspirational if it is well-written and it features the right actress to play the part of Abby Lee Miller. Our top picks in this order are Brooke Elliott, Melissa McCarthy, Christina Schmidt, Whitney Thompson, and Nikki Blonsky.