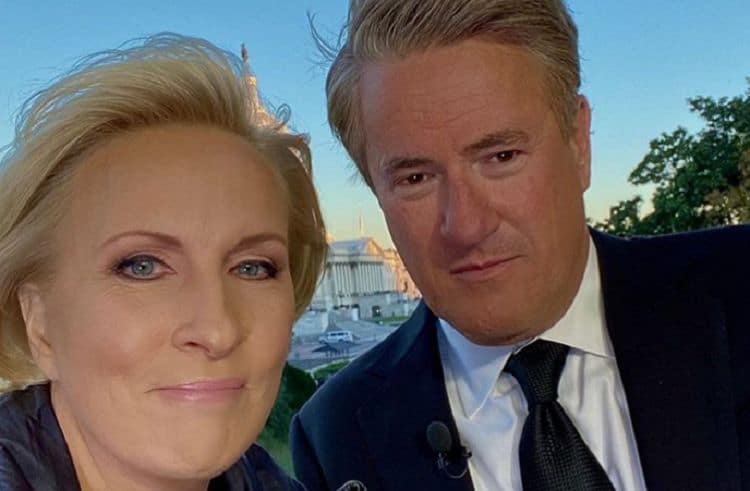 Mika Brzezinski is a famous American news presenter and author who was born in New York City on May 2, 1967. She is currently most famous for presenting 'Morning Joe' with Joe Scarborough, to whom she is now engaged. Throughout her exciting career, she has reported on some of the most memorable moments in modern day history, including 9/11. She has also been involved in some controversial incidents, including her refusal to report the news of Paris Hilton's release from jail and her refusal to interview Kellyanne Conway, a spokesperson of Donald Trump.
Her personal life has also faced some ups and downs, including her 2003 divorce from James Patrick Hoffer, her husband of 23 years with whom she has two daughters. As it has been so eventful, Mika Brzezinski's life could be turned into a movie but who would take on the role of this news presenter?
Here are some ideas.
1. Charlize Theron
Charlize Theron is a talented actress who has vast experience of taking on varied roles in a variety of genres. He blond hair and facial features are not dissimilar to Brzezinski. At only nine years younger, she is the right age range to play Brzezinski at the height of her career and her youthful appearance means she could easily take on the role of her presenter in her younger years. Theron showed her adaptability particularly well in the 2003 movie 'Monster', in which she played the role of serial killer Aileen Wuornos.
2. Scarlett Johansson
Scarlett Johansson is another talented actress who could play the role of Brzezinski perfectly. Although the actress is 18 years the junior of the presenter, her looks make her ideal for the early part of Brzezinski's career. With the work of an experienced make-up artist, she would age quite well into the most recent years of Brzezinski's life.
3. Jennifer Aniston
In terms of age, Jenner Aniston is an ideal choice. Although her hair would need some work from a stylist to look more like Brzezinski, the pairs facial structure and features resemble each other. She is best-known for the part of Rachael in 'Friends' and for many romantic comedy movies. However, she has also taken on many more serious roles that show the diversity of her talent. For example, in the 2014 movie 'Cake' she plays a woman suffering from chronic pain. Another serious role was in the thriller 'Derailed', released in 2005.
4. Gwyneth Paltrow
Her blond looks and slim figure are a good representation of Brzezinski. Another reason Paltrow makes a good choice for the role is that she is very well-spoken and could realistically portray presenting the news. She has taken on roles in almost all genres of movie. However, she is particularly well-known for playing women who are suffering emotional turmoil. This gives her the experience to act out the ups and downs of Brzezinski's life.
5. Reese Witherspoon
Just short of a decade younger than Mika Brzezinski, Witherspoon could easily adapt to the presenter's younger years as well as her life in the current day. It would not be the first time this actress has portrayed another famous woman. She played the role of June Carter in the 2005 movie 'Walk the line' and took the part of Cheryl Strayed in 'Wild', released in 2014.