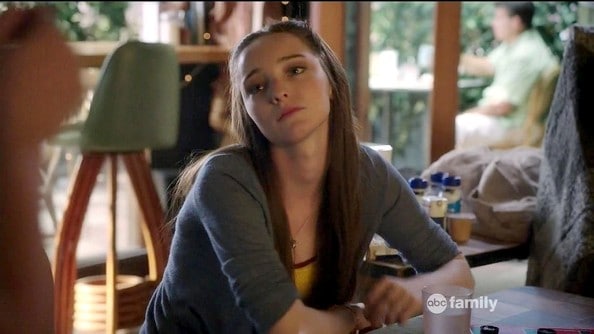 Often, the characters people watch on television and film seem too good to be true. With diverse talents, exceptional intelligence, and great looks, it can be hard to make these characters believable. However, there are times when the actors portraying these characters are actually just as impressive in real life. Such is the case with the versatile and enormously gifted Emma Dumont.
Dumont has appeared in notable productions such as Bunheads and Aquarius. She was recently cast as Lorna Dane/Polaris in the upcoming Marvel show The Gifted. As she appears poised to break out as a star, many people are wondering who she is as an individual. In reality, Dumont has a wide range of abilities that deserve just as much attention as her acting. Here are five of the most interesting facts about Emma Dumont.
5. She started acting as a child
Many of the most successful actors in the world began acting in their youth, and Dumont is no exception. At only 6 years of age, she began performing on stage at the Seattle Public Theatre. In addition, she began training to hone her skills as a performer. She spent several summers at the 5th Avenue Theatre. It is impressive for someone so young to show the drive and dedication to develop their skills.
4. She worked her education around her career
As Dumont began seeing success quite early in her life, she was often forced to pick between schooling and acting. This led to the decision to be homeschooled in order to allow her to model and act. In addition, she attended classes specifically to help her become a skilled performer. She took such classes at the renowned Orange Country High School of the Arts.
3. She is a gifted musician
Given the fact that Dumont is an accomplished performer who began acting at a young age, one might assume that she had little time for other activities. Somehow, however, she found the time to become a skilled violinist. From only 4 years of age, she trained in the violin. Amazingly, she was so talented that she even played with the Seattle Youth Symphony Orchestra and the Glendale Youth Orchestra.
2. She is a skilled dancer
With accomplishments in acting and music, it is already hard to believe that Dumont can have so much skill. However, she is also a highly successful dancer. In addition to acting and playing violin, she began training in ballet as a child. She was so exceptional that she even spent summers training at the American Ballet Theatre and Bolshoi Ballet Academy in Moscow.
1. She is incredibly intelligent
Dumont has accomplished a great deal as a performer in various fields such as acting, music, and dance. However, she also possesses a highly gifted intellect. She is a member of the high-IQ society Mensa and has particular interest in engineering. During her teen years, she participated in the FIRST robotics program. Today, she even volunteers to help students learn about science and technology.
Final Thoughts
Many people dream about being a successful actor, musician, dancer, or engineer. Few have the ambition required to even dream about having accomplishments in all of these fields, let alone actually achieving them. Dumont is the rare type of individual who can perform at the highest level in many different fields. She is everything that young people should aspire to be: driven, hard working, intelligent, and thoughtful enough to help others learn. With her immense talent, fans can expect Dumont to become a household name in short order.
Tell us what's wrong with this post? How could we improve it? :)
Let us improve this post!