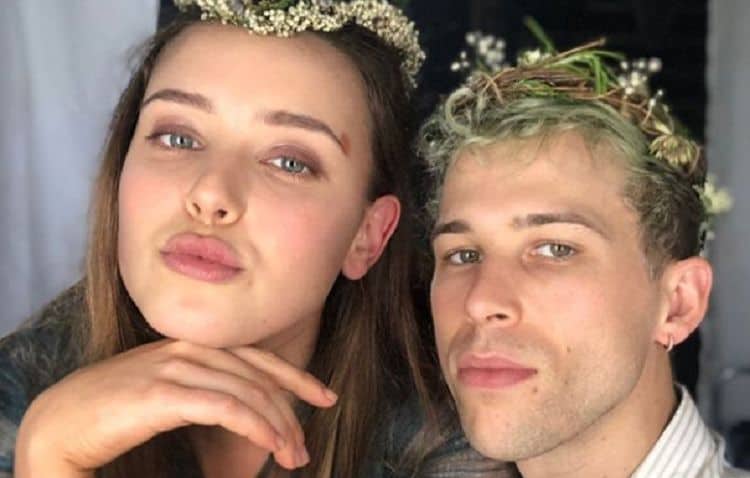 In the last three years, Tommy Dorfman has gone from a relatively unknown actor to a rising star. Their portrayal of Ryan in the Netflix series 13 Reasons Why introduced him to the world, and they've been making his rise to the top ever since. Their latest role as Oscar in the new TV series, Love in the Time of Corona will show just how versatile in talented they are. Due to the pandemic, the show was shot inside each of the actor's houses. While the production process is much different than what Tommy is used to, they still managed to put on an incredible performance that viewers are sure to connect with. Keep reading for 10 things you didn't know about Tommy Dorfman.
1. They Are Non-Binary
For most of their career, Tommy identified as a gay man. In 2017, Tommy came out as non-binary and stated that their pronouns are they and them. For those who aren't familiar with the term non-binary, it refers to people whose gender falls outside of the male/female binary.
2. They've Always Wanted To Be A Performer
Entertaining people are is one thing that Tommy has always been passionate about. Although they didn't know if acting would be the specific lane he chose, he always knew that he wanted to be a performer. He told Flaunt.com, " I was really a kid who lived in magical worlds. I spent a lot of my childhood, and still today, in Fantasyland, and I check out of reality a lot and daydream."
3. They're Married
Even though their best-known role is of them playing a teenager, Tommy is actually 28-years-old. In 2016, they married their longtime boyfriend, Peter Zurkuhlen. Peter works for an organization called Get Help which "is a human and data-driven central solution that helps the helpers do their jobs more effectively and efficiently, improving access to services to those in need, and raising the standard for accountability."
4. They're A Fordham Alum
Tommy was born and raised in Atlanta but they decided to relocate to New York City to attend college at Fordham University where they studied in the drama program. After graduation, they found themselves struggling a bit to find work before the opportunity for 13 Reasons Why came along.
5. They Travel Often
Tommy enjoys seeing new parts of the world and learning about different cultures and traditions. Fortunately, thanks to their career they've been able to do a good bit of traveling over the years. Some of the places they've visited include France, Italy, England, and Grand Cayman.
6. They Won A GLAAD Award
Tommy Dorfman is a proud member of the LGBTQ community and they have used their platform to fight for more representation in the industry. Their hard work certainly hasn't gone unnoticed by other members of the community. In 2017, he earned a Rising Star Award from GLAAD.
7. They're An Activist
Tommy likes to use the term "actorvist" to describe himself. He has never been afraid to stand up for the causes he believes in which include LGBTQ rights and the fight against racism. He also adds, " There are certain things that are just black and white [to me], like gun reform. Or what's going on right now with immigration and the [aftermath of the] forced separation of families is also a black and white issue to me."
8. They Encourage Up And Coming Actors To Take Classes
There are lots of actors who decide that formal education isn't necessary to help advance their careers. Tommy would disagree with that, though. They believe that actors should take classes, even if those classes don't specifically relate to acting. They told Flaunt that even classes like math and science have come in handy as an actor because they've helped him sharpen their research skills when preparing for roles.
9. They're Trained In Ballet
Like many actors, Tommy's path to becoming an actor wasn't without a few detours. Dance was their introduction to the world of performing and they are a trained ballet dancer. They performed with the Atlanta Ballet before deciding that they wanted to focus on acting.
10. They Have Theater Experience
TV roles are what has gotten Tommy the most attention throughout their career, but they've also got some theater experience, too. After graduating from Fordham he actually planned on transitioning into a theater career, but he just so happened to start getting roles on TV. He told V Magazine, "I just love that trust you have with theater and your ensemble and people you are working with. It is one really long trust fall."