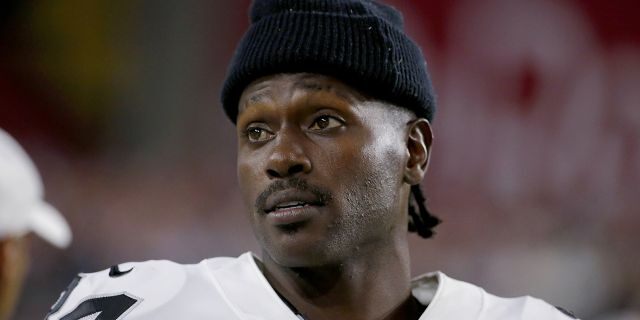 When you talk about Antonio Brown you might hear a lot of NFL fans turning up their nose or scoffing at this time since Brown has been something of a problem child in that his time with the Pittsburgh Steelers was productive but was also plagued with difficulties as after a while it was seen that he couldn't really get along with a few of this teammates, including the quarterback, Ben Roethlisberger. He was traded to the Oakland Raiders as of 2019 and a lot of people thought he might shine in this capacity, but despite being the highest-paid wide receiver in the league there were still just too many problems off the field, and he even got into it with the Raiders GM, which is a big mistake if you want to keep your job. As of now he's been signed to the New England Patriots, where people still think that problems might arise eventually since Brown has been shown to be a bit of a handful when he feels that he's not being appreciated. On one hand he's there to do a job and get paid so you might think that he's in the right if he's not getting the attention he needs. On the other hand he, like so many other NFL players, is making millions and has the audacity to whine about anything when in truth it doesn't matter if he loses his job tomorrow, he'll still be okay.
Here are a few individuals that might be able to play Antonio Brown in a movie.
5. Nate Parker
Whoever plays Brown is going to need an incredible amount of attitude and a lot of actors are fit for this. Parker is a well-established actor that might not be the most popular in the world but is well-known enough to get the job done and be considered for the role. Plus it might be nice to see someone apart from a big-name actor that's a household name taking on a part like this to show that they can handle the responsibility. Having already been in a few movies that are based on real life it doesn't seem like it would be much of a stretch for Nate to take on a role like this and make it work.
4. John David Washington
John's got the look, the ability, and the credit that would be able to push him into a role like this and make it into something great since being Antonio Brown wouldn't be much of a challenge for a lot of people it would seem. A lot of talent, a lot of attitude, and a lot of drama as of late have been what Brown seems to be about, and John has been able to take a drama and make it into his own in a big way, so this would be a piece of cake. The act of entitlement that goes along with being an NFL star might be one of the only things that actors might actually find difficult, but some of them might actually nail it pretty easily.
3. Daniel Kaluuya
This might be kind of a surprise entry since it doesn't seem likely that he could put on the pads and be all that intimidating or believable, but I've got faith in his acting abilities and his skill to act like someone that's got a massive chip on their shoulder and doesn't seem to know how to get it off. His role in Black Panther is what I thought of when making this entry since the character he plays is someone that some people might think is in the right and is to be revered and followed for those beliefs, while others might look at him like he's crazy as they stand ready to oppose him at any turn.
2. Chadwick Boseman
This one just makes sense considering that Chadwick has already been in a couple of very decent sports movies and could do it again without any doubt. He actually played a football player in Draft Day when he starred with Kevin Costner, though we didn't really get to see him put on the pads and do any damage. This time around if he was picked it would be a bit different but it probably wouldn't be any less impressive since he's established himself as a very impressive actor.
1. John Boyega
Boyega is another guy that has impressed a lot of people and has been seen to be on the rise. It might be that he's done a couple of movies that didn't generate the best critical acclaim for his reputation and acting skills, but people have still expressed that he's one of the more talented young actors on his way up at this point. It does seem that if he was given a role like this he would find a way to excel.
You've got to wonder how long the Patriots will put up with Brown, or if this is where he's meant to be.