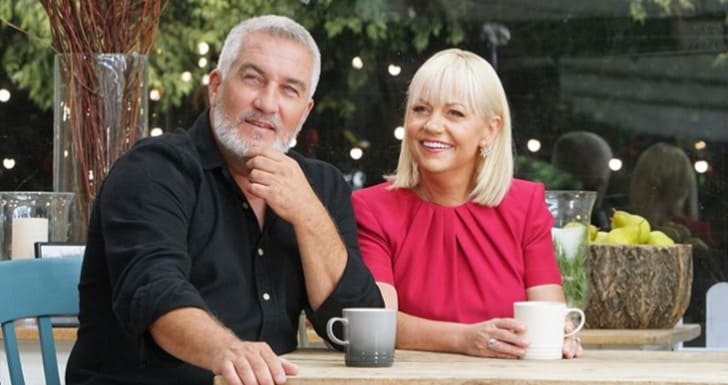 Sherry Yard has managed to become a mainstream name in our televisions with her major contribution to the baking competitions and food shows. It is difficult to think about pastries and desserts and not think about Sherry Yard. She has been in the baking business and in general the restaurant business for over 2 decades now and with each passing day she comes up with different variations to the desserts we all love.
Who is Sherry Yard?
Sherry Yard was born in 1964 in Brooklyn New York in a family of 4 girls to a firefighter father. Her grandfather was a fishmonger and her grandmother was a turndown maid. If you ask Yard, she'll tell you that what influenced her particular taste and skill was her grandmother. She calls her grandmother's ritual, the simple pageantry of teaching her the simple etiquette. Sherry Yard attended catholic school and when she was 18, she got a scholarship to attend nursing school, an opportunity which her mother asked her to turn down because they both knew very well that wasn't her calling and she'd be wasting a chance for someone who actually needed it. Yard attended the New York City College of Technology then went on to study at the Culinary Institute of America where she graduated eventually.
Here are 10 things you didn't know about Sherry Yard:
1. She attended culinary school thrice
After she studied at the New York technical institute now referred to as New York College of Technology, she attended culinary school thrice. During that period she dropped out once due to personal reasons and ended up graduating twice. Afterwards, she was given the scholarship to study in the UK in London where she was able to add to her knowledge of baking.
2. She was a participant in a baking show
The show Cutthroat Kitchen which airs on Food Network is a crème-de-la-crème of cooking shows. Sherry Yard was a participant in the season Cutthroat Kitchen: Superstar Sabotage where well-renowned chefs and bakers showcased their skills to be the winner of the Cutthroat Kitchen title. Sherry Yard battled with Alex Guarnaschelli during a round of the show and managed to become the winner of that round and earning herself the fourth spot in the finals.
3. She has been a judge on various baking shows
She has had stints as a judge for various cooking shows including the Christmas Cookie Challenge, Halloween Baking Championship, and Cake Wars: Christmas all which air on Food Network. She was also a judge on the Cooking Channel TV series Sugar Showdown and her most recent show as a judge was ABC's The Great American Baking Show: Holiday Edition. Yard has been a guest judge on Duff till Dawn, Top Chef: Just Desserts, Iron Chef America, Food Network Star, and Cutthroat Kitchen.
4. She has been working for Wolfgang Puck for close to 2 decades now
According to LA Weekly, Sherry Yard got her big break when she received a phone call from Wolfgang Puck in 1994. He had heard about her skills in baking from a friend and decided to give her a shot to evaluate the truth in the story and when they met, he realized that they had the same taste and preferences in baking and designing pastries and hired her. She has worked under him for almost 20 years since then as a Corporate Executive pastry chef in his restaurants Spago and Tribeca Grill. Wolfgang Puck even hosted her wedding to dentist Edward Ines in 2008 in California.
5. She was Chief Operating Officer at iPic Entertainment
IPic Entertainment is an entertainment group that is known for its lavish movie theaters, restaurants, and in-cinema dining. Sherry Yard served as COO of iPic entertainment in their restaurant division where she led in culinary innovation. She was known for redefining the food that guests eat while at the movies, and formulating a unique and eccentric menu. She was responsible for supervising the iPic express concession idea for the independent restaurants such as Tuck Room Tavern and the brand's upscale movie theaters. She stepped down from the position in July 2019.
6. She has written 2 cookbooks
She is the author of 2 cookbooks namely, The Secrets of Baking: Simple Techniques for Sophisticated Desserts which was published in 2003 and Desserts by the Yard: From Brooklyn to Beverly Hills which was published in 2007 These books offer a sneak-peek into Sherry Yard's cooking journey from simple foods from her childhood to her famous sweet desserts that she made while she served as the executive pastry chef in Wolfgang Puck's restaurants.
7. She has won awards for her skills
Her book The Secrets of Baking: Simple Techniques for Sophisticated Desserts won the 2004 James Beard Foundation award for Best Baking Cookbook. In 2002 she won the James Beard Foundation award for the category of Outstanding Pastry Chef of the Year and in 2014, she won another James Beard Foundation award for the category of Who's Who of Food and Beverage in America.
8. She loses 10 pounds before she begins shooting for a show
According to Distractify, Yard ensures she loses about 10 pounds of weight before she begins shooting for a show because she knows she'll gain 15 more. Since her job as a food judge involves her sampling bites of what every contestant has made, she ensures she loses some weight so that it can even itself out by the time the show comes to a close.
9. She is starting her own bakery
Sherry Yard is eventually breaking away from the wing of Wolfgang Puck and venturing out on her won. Together with her business partner Sang Yoon who is also a chef, they are seeking to revive an old Helms bakery and turn it into a modern bakery.
10. She is a member of the National Advisory Board for Careers Through Culinary Arts Program
This board provides culinary arts education and job opportunities for underserved youth in the foodservice industry.
Final Thoughts
Sherry Yard is a chef who not only seeks to ensure our palettes are tantalized by the delicious pastries she makes but also helps us learn how to create equally appetizing desserts while ensuring she gives back to society. With so much experience in hand, there is nothing that is likely to stop this chef.