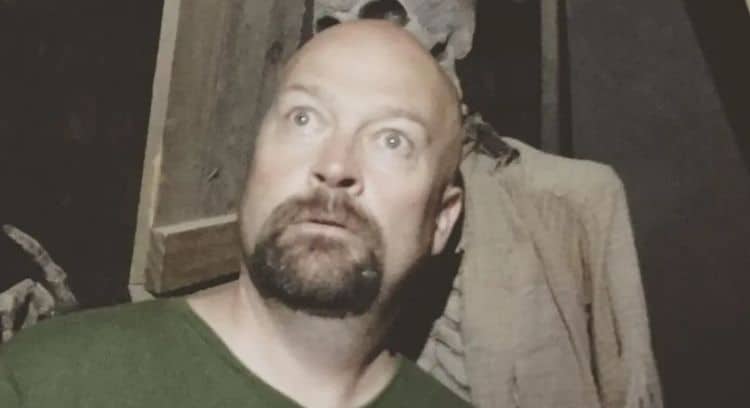 Do you believe in ghosts? Have you ever wondered what it would be like to be in contact with the other side? Jason Hawes has built a really successful career out of both of those things. Sure, there are lots of people out there who claim to be in tune with otherworldly elements, but Jason's track record is strong enough to make even the most skeptical person reconsider. As one of the original stars of Ghost Hunters, Hawes got the chance to share his passion for the paranormal with the world. Continue reading for 10 things you didn't know about Jason Hawes.
1. He Founded A Paranormal Society
Jason, who was raised in Rhode Island, founded the Rhode Island Paranormal Society (RIPS). The group was later renamed The Atlantic Paranormal Society and has been in existence for 30 years. The society investigates for free and "promises to bring professionalism, personality, and confidentiality to each case we investigate. We understand that it is tough to call someone like us, and we respect your right to privacy."
2. He Thinks TV Has Become Oversaturated With Paranormal Shows
When Ghost Hunters first aired in 2004, it was practically the only show of its kind. It was unique, informative, and entertaining – three things that always make for quality TV. However, over the years, several other similar shows began to pop up and Jason started to feel like TV had become oversaturated with shows about paranormal activity.
3. He Was In A Movie
Jason may not consider himself a professional actor, but he has earned an acting credit for his appearance in the 2016 film, Ghost Team. According to the film's IMDB page, the movie is about "A paranormal-obsessed man mounts his own investigation into the beyond with his depressed best friend, misfit nephew, a cable access medium and an overeager security guard."
4. He's A Plumber
Almost everyone who is familiar with Jason knows him best from his work on Ghost Hunters. However, when he isn't exploring the paranormal world, he's busy working at a plumber. He is a very experienced plumber who has worked with Roto-Rooter for many years.
5. He Started Seeing Ghosts At 20
There are some people who can recall witnessing paranormal happenings from a very early age. But Jason's path to discovering the other side was a bit different. He says he saw his first apparition when he was 20-years-old after his girlfriend at the time performed reiki on him.
6. He Loves Giving Back To Others
Not only does Jason love sharing his paranormal passion with the world, but he also enjoys giving back to those in need. Over the years, he has been involved in several charity events and has worked with organizations such as Cure Kids Cancer and the Shriners Hospital for Children.
7. He Says The Living World Is Much Scarier Than The Paranormal
When most people think of ghosts and haunted houses, they immediately think of how scary those things could be. Ironically, though, Jason says that the living world is where things actually get the scariest. During an interview with Geek Mom, he joked that the scariest moment in his life was "Being with my wife during her ultrasound when they told us we were having twin sons." He added, "The paranormal can be freaky. It can and will startle you at times, but the living are the ones you need to look out for."
8. Advice From A Stranger Changed His Life
We tend to think that those close to us are the people who can offer us the most sound advice, but Jason learned that that isn't always true. When Jason was a young man, a stranger told Jason to never let his anger get the best of him. The main also told Jason how important it was to have self control. Several years later when Jason found himself in an altercation, he remembered the man's words and was able to reel himself back in.
9. He's A Family Man
Jason is a busy guy, but he never lets that get in the way of his family time. Jason has been married to Kristen Cornell since 1998 and the couple has five children together: three daughters and two sons. As a father, Jason says it's always been important to him to raise his children to not be afraid of things.
10. He Loves Problem Solving
From the outside looking in, it's easy to think that the best part of Jason's job is that he gets to explore creepy places all the time. However, one of his favorite things about the work he does is that he gets the chance to put his problem solving skills to good use.