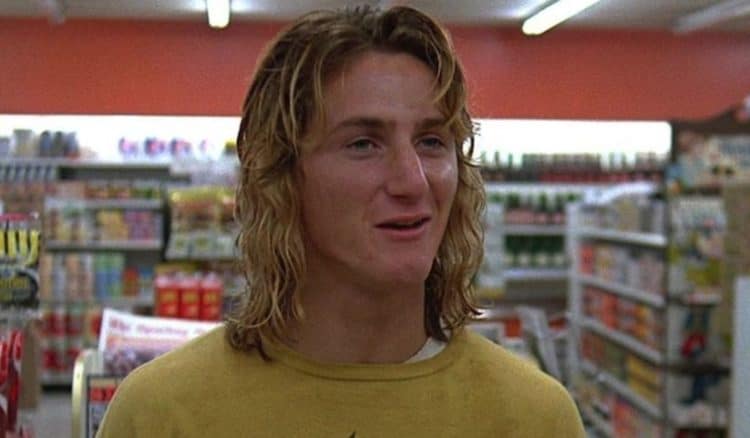 The '80s were a good time, both for the big and small screens. In the cinemas, the decade brought with it unforgettable films such as Coming to America, starring Eddie Murphy, which landed a sequel more than three decades since its original production, Steven Spielberg's E.T the Extra-Terrestrial, which birthed the career of Drew Barrymore, and The Karate Kid, a film that has since morphed into a series of remakes. On television, the '80s had some high-profile shows, including Airwolf, MacGyver, and Street Hawk. Just like Drew Barrymore got her big break in the '80s, here are more stars who became familiar faces during the decade, and the fascinating stories behind their breakout roles:
1. Johnny Depp ('21 Jump Street')
Prior to being named 21 Jump Street, the show that first ran on Fox in 1987 was called Jump Street Chapel. Through it, Johnny Depp became a popular idol amongst teens, something he did not take a liking to. Speaking at a past interview, he said of the show, " I feel a lot of things about that show. One, I feel it was the best schooling that I could have had because there's no better way to learn the process than just doing it, and doing it every day for hours and hours on end…The problem that I had was, I was trying to fight the labels. I don't like the idea of being labeled as something." Depp further revealed that he wanted to get fired from the show and he tried for two years, but he wouldn't get fired. He was eventually let go after the fourth season.
2. Denzel Washington ('St. Elsewhere')
St. Elsewhere made its debut on NBC in October of 1992 and had a six-season run. In many ways, St. Elsewhere paved way for medical shows like Grey's Anatomy and E.R to thrive. Through it, Denzel Washington got his big break. In a 1984 interview with Bobbie Wygant, Denzel Washington and co-star Cynthia Sikes revealed that they got feedback from doctors on the show, and learned that there was a lot of flexibility in medical procedures. Asked what Washington would have changed about his character, he talked of toning it down a bit. " One of the things I'm changing in the course of this new season is just trying to loosen him up a little bit. I think I've had some real ideals of what I wanted him to be and I was very adamant about presenting a good image for black people, for all people, for young kids, and I think that the character has become almost too stiff." Just like his character, Denzel, who was in denial of his newfound fame in real life for a long time, found balance.
3. Raven Symoné (' The Cosby Show')
In the late eighties, Raven Symoné got her big break by playing the role of Olivia Kendall on 'The Cosby Show'. As Olivia, Symoné, who was only three at the time of her entry into the show, was the stepdaughter of Denise Huxtable, a role played by Lisa Bonet. Way back during an interview with media mogul Oprah Winfrey, a young Raven, who was adorable in every way possible, told the audience that she often went through the lines with her dad. On how long it took her to learn her lines, she said, " About one time, about two times, about three times, about four times, about five times…" Asked about her The Cosby Show days years later, a much older Raven would reveal that she had no recollection of her time on the show. " Honestly, I don't remember. I don't remember a scene." Raven said.
4. Tom Cruise ('Risky Business')
Released in 1983, Risky Business was the film that shot Tom Cruise into the spotlight, grossing more than ten times its original budget. According to an interview with television presenter Merv Griffin, conducted months after Cruise gained fame, the actor attributed part of his success to getting really lucky. " I've been very lucky. I feel very fortunate. There's a lot of good young actors out there and it just seems that I got the opportunities and just took the best of each opportunity, though. But, I do feel very fortunate." Cruise told Merv. He thought the movie was very stylish, and dealt on so many different levels. Risky Business, to Cruise, was not just about the storyline. It was about the hidden gems that couldn't be picked off the surface. The call girl, Jackie (Bruce A. Young), for instance, was a representation of capitalism. Joel Goodson, on the other hand, was not only dealing with newfound freedom, but also being weighed down by societal pressure of going to the best school, making a lot of money, and having the best job.
5. Sean Penn (' Fast Times at Ridgemont High')
Fast Times at Ridgemont High was released in August of 1982, and it featured Penn as Jeffery 'Jeff' Spicoli. The film was a box office hit, garnering an estimated $25-$50 million gross against a $5 million budget. It was created off of a book by Cameron Crowe, who went undercover at a high school to be able to write the story. An interesting unknown story about the film is that, when Sean Penn was reading the movie's script, one guy kept flashing through his mind. " I knew that guy, I thought. Cause that guy, if you met him today, would be completely lost." Penn said at a past forum.
It so happened that one time, Penn was walking from the beach after surfing. As he and his son were coming up from the trail, a gentleman above his age was walking down with his wife and children. He said, " Sean, how are you?" Penn greeted him back. Penn, who had never known him to speak his name in less than five intelligible syllables was taken aback. At least that was the case in the early '70s when they were growing up. This guy happened to be the person Penn had entirely molded his character after. Turns out Jeff Spicoli was alive, doing well, and had very healthy children. The man in real life who inspired the role was after all not a failure as Penn thought he would be.
Tell us what's wrong with this post? How could we improve it? :)
Let us improve this post!