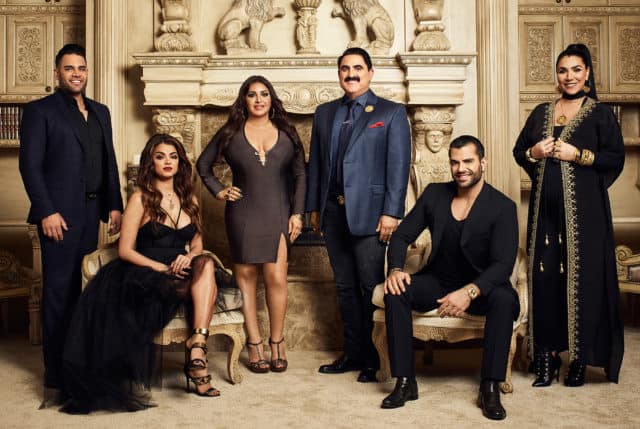 One of the most anticipated reality show releases of this year could easily be the premiere of Shahs of Sunset season 6. No series has ever blended a confusing storyline and gratuitous violence to become a masterpiece the way this new season of Shahs of Sunset did. With the likes of Golnesa "GG" Gharachedaghi on its stable of characters SOS Season 6 has a ridiculous storyline more than any other series out there.
One funny thing is that its abbreviations spell out SOS. But before we sacrifice the series for its pleasantly mediocre storyline, let us glance at the tragic lives of its characters. For instance, the sloppy Tommy Freight and his soul mate, Mercedes MJ Javid is a thrilling duo, especially since they have to play side by side in this series. This season is like a screaming contest, everyone has something to shout clear to a colleague. The appalling feature of this season is the fact that it has an unpredictable storyline which ends getting everything right thus making it inspiring and interesting in equal measures.
The love struck
Almost everyone in this series is in some sort of romantic relationship. Some are dramatic and others are faring well. After a divorce, Mike Shouhed sets out for a new date after purchasing a posh mansion in the greenest part of the city. But it dawned on him that he can't really get his ex out of his mind. His ex-wife ends up reappearing when he seems to have got over her and started a new life.
The most dramatic parts
At the premiere of season 9, Asa Soltan Rahmat made the mistake of sharing the news of her pregnancy with her friends; she alleged that her longtime sweetheart, Jermaine Jackson II was responsible for her pregnancy. In an interesting turn of events, her friends blasted her and immediately put her claims to question. The series is determined to display the true color of groupies that Asa hangs out with other than being gossip meetings. In this season, the stars are reeling in breakups, moments of betrayal and make-ups. Practically everyone is facing some sort of new beginning in something.
When Gharachedaghis brought his hot fiancé with him to a bash in Off-Broadway place, he found the party in deep management problems. But before he comes to terms with anything, his infidelity rumors started swirling eventually reaching his fiancé. But the moderation she used in handling the situation is highly commendable.
More Drama
The entire cast (consisting of Mercedes MJ Javid, Reza, Mike, Asa Soltan, Shervin) set out for a trip to Israel. But things didn't go out exactly as they expected. Instead of having a great vacation in the hot sun of the Golan Heights, they unexpectedly got detained by the immigration officials at the airport. It was not made clear exactly why they were arrested. But the group seemed to have an amazing vacation after everything and eventually headed to the zoo to see gyrating monkeys.
Our favorite part
It turned out that Tommy and Mercedes MJ Javid were still together and engaged. The general appearance of their house was interesting. Stripper heels and vodka bottles could be seen on the floor. Surprisingly enough, MJ's mother (Vida) was living under their roof.