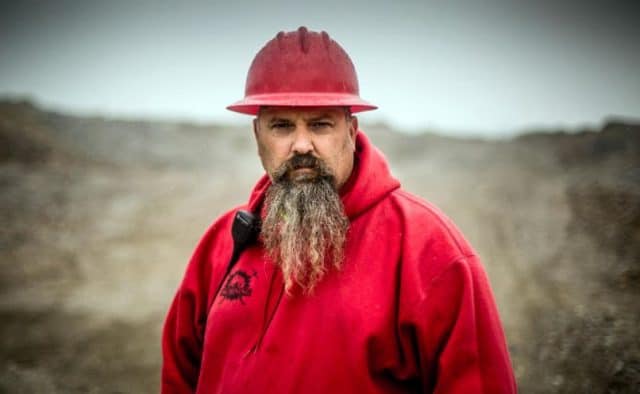 Gold Rush is a reality show on the Discovery Channel. It focuses on the mining of gold deposits around the Yukon Territory in Canada. The first season of the show focused on six men from Oregon who lost their jobs due to the economy. They decide to travel to Porcupine Creek, Alaska to mine for gold. Since none of them have any experience, they learn on the job. During every season, the teams mine in different areas. One of the main characters is Todd Hoffman. He is 47 years old and has been on the show since season one. If you want to learn more about Todd, read on.
His Father Inspired Him To Become a Gold Miner
Todd didn't just wake up one day and decide that he would like to try his hand at mining. When he lost his job, he thought about all of the stories that his father told him about his mining adventures in the 1980's. The way his father told the stories were so exciting. Todd loved to hear his father tell the stories so when he no longer had a job to go to, he decided to try to have the same adventures that his father talked about.
He Gambled and Lost
Over three years, Todd learned a great deal about the mining business on the job. After making some money and finding a great crew, he took all of his earnings and put it into a mining operation in Guyana, South America. Unfortunately, the trip did not turn out the way that Todd had hoped. It was actually a disaster and his crew came home with just 2 ounces of gold.
Todd's Comeback
After the disaster in the jungle, Todd managed to make a comeback. After mining in the Klondike for two seasons of the show, his crew pulled in over $3 million. He says that this was a huge win for his crew and it was something that they needed after what happened in South America.
Todd Owns an Airport
Todd owns an airport in Sandy, Oregon and he has for many years. Sadly, the airline business slowed down a great deal, especially for small engine planes, which is the type of planes that took off and landed in Todd's airport. He left the business to mine for gold, however, his airport still exists and he is still the sole owner.
He Made a Huge Investment in the Mining Game
When he was running his airport, he left because the airport wasn't doing well and he wasn't making any money. He must have been making some money because when he decided to try his hand at mining, he invested $1 million in mining equipment. This was a huge leap of faith since he didn't have any mining experience at all. He had his father with him, but he was unsuccessful in mining in the 80's. Luckily, his investment was worth it.
Todd's Gold Rush Salary
There has been a great deal of speculation regarding Todd's salary for each season that he is on Gold Rush. It is believed that the network pays him between $200,000 and $400,000 per season. Even if he doesn't strike gold, he is still making good money on the show. That is double and even triple the amount of money that most people make each year.
He is a Happily Married Man
Todd is a happily married man. His wife's name is Shauna Hoffman. On several occasions, he has described himself as a family oriented man. This is likely the reason that there have been no scandals regarding his personal life, which happens often when reality starts start becoming famous. In a recent interview, Todd called his wife his life and his rock. He also mentioned several times during the interview how beautiful she is. She is a lucky woman.
He is a Loving Father
Todd has two children, Hunter and Hudson. He recently mentioned in an interview that he is worried about his son, Hunter, being on television. Hunter is 16 years old and Todd says that he looks like Justin Bieber. He says that he is worried that if his son grows up on television that he will become like Miley Cyrus. To keep this from happening, he says that he sat down with his son and let him know that people are going to recognize him when they see him on television and he also told him that it is all bull He says that he told him that the only real things in life that he can believe in is himself, his family, and God. He also stated that if he sees that his son starts changing because of the fame and recognition that he will pull him from the show.
He Loves His Beard
When Gold Rush first started, Todd had just a goatee. Today, he has a much longer and fuller beard. According to Todd, the most important thing that you can do to grow a nice beard is to condition it with a bit of coconut oil. He says that everything else makes it greasy. The longer his beard gets the more proud he is of it. He says that as long as he keeps it clean, conditioned, and combed, that it will always look great.
Todd's Views on Parker and His Crew
If you have ever seen the show, you would know that Todd is always going up against Parker, a man from one of the other crews. The men have had several disagreements and even more arguments. When asked if he really doesn't like Parker or if it is just for the show, he said that it is genuine dislike. Although he has respect for Parker, the two really don't like each other.
If you want to learn more about Todd or more about the method of mining for gold, you should start watching Gold Rush on the Discovery Channel. The show is very interesting and with the fights between the crews, there is even a good deal of drama on the show. It has something for everyone.