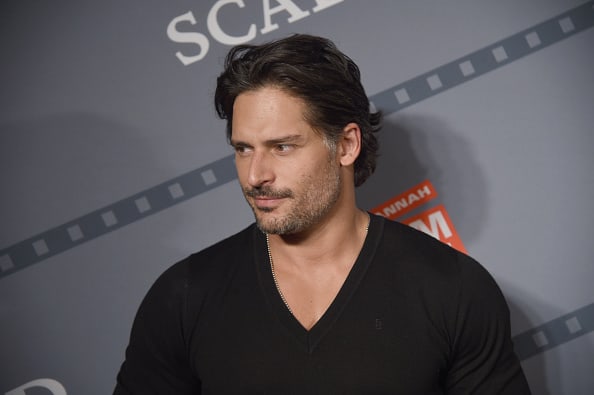 Not only do popular sitcoms remain on the air for long periods of time, they also feature some of the greatest guest stars to ever appear on TV. Friends ran on NBC for 10 seasons and saw appearances of Brad Pitt, Bruce Willis, and Susan Sarandon just to name a few. Modern Family, which is currently in its sixth season, has featured Elizabeth Banks, Nathan Lane, and Matthew Broderick.
How I Met Your Mother spent nine seasons on CBS. Over the course of 208 episodes, we saw the appearances of many great actors and actresses including Jennifer Lopez, Joe Manganiello, and Wayne Brady. There was even a guest appearance by a singer or two. Some of the characters we loved (Sarah Chalke's Stella), while others we could not stand (Jennifer Morrison's Zoey). Here is a list of our favorite guest stars of How I Met Your Mother.
Sarah Chalke as Stella
Sarah Chalke was pulling double duty when she began appearing as Stella on How I Met Your Mother. She was also working on the NBC comedy Scrubs, where she played the character Dr. Elliot Reid. I am a fan of most of Chalke's projects and her portrayal of Stella is not any different. Stella ended up breaking Ted's heart, but in the end he was able to find his soul mate. Chalke appeared in nine episodes from 2008-2009. She would make one final appearance during the sitcom's final season.
Katy Perry as Honey
Singer Katy Perry made her acting debut on the sixth season episode of How I Met Your Mother entitled, "Oh Honey." When Future Ted (Bob Saget) is telling his son and daughter the story, he cannot remember the actual name of Honey. He decides to name her Honey because she was so naive. When the gang would interact with her the would always utter the phrase, "Oh, Honey." Honey was able to help Barney cope with finding out news about his biological father. Perry provided the voice for Smurfette in both Smurf movies, which also featured Neil Patrick Harris.
Alan Thicke as Himself
I was a fan of Growing Pains when I was growing up, so imagine my excitement when Alan Thicke started appearing as himself on How I Met Your Mother beginning with the season three episode, "Sandcastles in the Sand." We find out that Thicke was a close friend to Robin (Cobie Smulders) while she was a teen pop star in Canada. Thicke also hosted the show Space Teens, which Sparkles starred in during the 90's. Thicke would appear in five episodes, the last one being the episode where Barney (Neil Patrick Harris) and Robin have their rehearsal dinner.
Bob Barker as Himself
Barney never knew who is actual father was. By the end of season two, Barney pays a visit to The Price is Right so he can confront the game show host about being his biological father. He also wanted to impress his "dad" by studying the prices of different household products as well as perfecting his wheel spinning skills. In the end, Barney chickens out on telling Barker he thinks he is his father. Barney wins the showcase showdown and gives the gifts to Marshall (Jason Segel) and Lily (Alyson Hannigan) for their wedding.
Joe Manganiello as Brad
Before Joe Manganiello played werewolf Alcide on True Blood or stripped down in Magic Wife, he played one of Marshall's co-workers on How I Met Your Mother. Manganiello first appeared during the second season as Brad. Marshall and Brad begin to develop a bromance after they break up with their girlfriends. The two even go to brunch and a musical together. He also tries to kiss Robin at a party and gets punched by Barney. Manganiello would reprise his role for two episodes during How I Met Your Mother's eighth season.
Carrie Underwood as Tiffany
Aside from voicing a character on a 2009 episode of Sesame Street, Underwood's appearance on How I Met Your Mother was her first acting role. Underwood played Tiffany in the 2010 episode, "Hooked." She begins to date Ted (Josh Radnor) but is just using him when she has no other plans. The gang calls is being hooked. In the end, Ted finds out that not only is someone hooking Tiffany, but Ted is doing the same thing to a woman in his life. Underwood proved that she is a talented comedic actress by her appearance on the sitcom. She recently appeared in the 2013 The Sound of Music Live!
Britney Spears as Abby
The team behind How I Met Your Mother must really like having singers as guest-stars because Britney Spears appeared in two season three episodes of the series. Spears had some acting experience prior to the show. She appeared in the 2002 movie Crossroads and a 2006 episode of Will & Grace. Spears was hilarious as Abby, Stella's receptionist who first has a crush on Ted. She later develops "feelings" for Barney that ends up turning somewhat psychotic. She pretends to date Barney to make Ted jealous. However, Barney ends up falling for her.
Rachel Bilson as Cindy
Rachel Bilson starred on How I Met Your Mother for four episodes. She played Cindy, who was Tracy's (Cristin Milioti) roommate that Ted dates first. Cindy and Ted break up after they realize they do not have a lot in common, but he does find out he shares a lot of similar interests with her roommate who he does not meet until many years later. Ted will also run into Cindy a few later and find out she is happily married to a woman. Bilson is great in every role she plays. Too bad she was not featured more on the comedy series.
James Van Der Beek as Simon
James Van Der Beek first appears on How I Met Your Mother during the comedy's third season. He plays Simon, Robin's teen idol boyfriend when she was a pop star. He even appears in her music video for her hit song "Sandcastles in the Sand." Van Der Beek would return in the 8th season episode featuring a long lost documentary about Robin Sparkles that Barney unearths. His final appearance on the show would be during season nine in the episode where Marshall tells baby Marvin bedtime stories.
Who was your favorite How I Met Your Mother guest star? Tell us in the comments section below.
Photo by Andrew H. Walker/Getty Images for SCAD