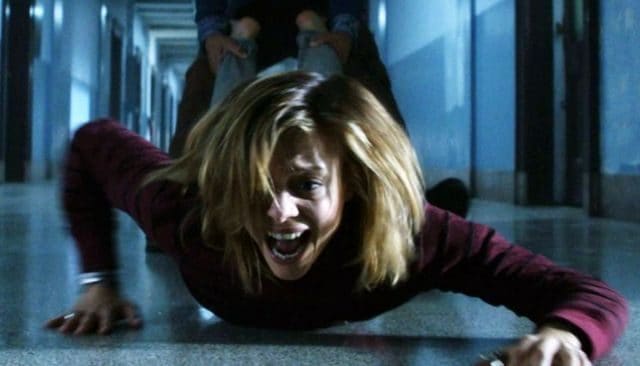 If you haven't seen it yet, "Falling Water" is a supernatural thriller drama that airs on the USA Network. It's in its second season now after airing the very first episode back on September 21, 2016. In similar fashion to the hit movie "Crash" a few years ago, three individuals end up on a collision course even though they initially don't even know each other. Interestingly enough, however, each one of them seems to be having the same dream, although each one is dreaming a separate piece of it. Could one or even all of them be holding the key to the fate of the entire world? Only time and several more seasons will tell. Meanwhile, each one is on his or her individual quest to find out what it all means.
Creators
The show was originally created by the late Henry Bromell, who wrote, produced, and executive produced a number of TV shows, including "Homeland", "Chicago Hope", "Northern Exposure", and much more until his death in 2013. His co-creator is Blake Masters, who is the creator of the Showtime series "Brotherhood" and developer of "Law & Order: LA", for NBC in addition to a string of other credits.
Cast
So, who's in "Falling Water"? Well, the cast includes David Ajala, Lizzie Brocheré, Kai Lennox, Zak Orth, Will Yun Lee, and Anna Wood. You may remember the British actor, David Ajala, from TV shows like "Beowulf: Return to the Shieldlands", "Doctor Who", and "Black Box". And, French actress, Lizzie Brocheré, is perhaps best known for playing Grace Bertrand on TV in "American Horror Story: Asylum" from 2012 to 2013. Will Yun Lee is well-known for his recurring role on the hit TV series "Hawaii Five-0" and film roles in "Die Another Day", "Elektra", and "The Wolverine". New cast members with recurring roles for Season 2 include Kristopher Turner, who was formerly on "Saving Hope", and Stephen Arbuckle.
Storyline
The initial episodes of this science-fiction series portrayed a very gray and sterile world. In it, waters would flow ominously in a world where distinguishing dreams from reality is difficult, to say the least. Brochere's character, Tess, has a baby and then, upon opening up her eyes, she discovers that there is absolutely nobody in her hospital room, including her baby. She starts wondering if the baby ever even existed and spends most of her time looking for the child she lost.
Orth plays a sketchy scientist named Bill. He harbors the firm belief that there's definitely a whole lot more to Tess' dreams than just what is being called sub conscious fantasy. This leads to his getting her involved in an arrangement involving her being a test subject or actually sort of a guinea pig. He employs some cutting-edge but rather shady methods to do his research. Meanwhile, Tess finds out that sharing her dreams with others is a distinct possibility. She also discovers that Bad Bill is planning on exploiting her for, you guessed it, big profits.
Dreams and reality are interspersed and Tess encounters David Ajala's character, Burton, a rich guy whose dreams always include a lady in a red dress. And, Will Yun Lee plays a detective named Taka who is in the midst of investigating a cult-type murder and has a catatonic mother. So, to find out if he catches the killer, if Tess ever finds her missing baby, and if Bill gets rich quick, tune in to "Falling Water" on USA starting on Thursday, Oct. 13th at 10 p.m.
Save
Tell us what's wrong with this post? How could we improve it? :)
Let us improve this post!