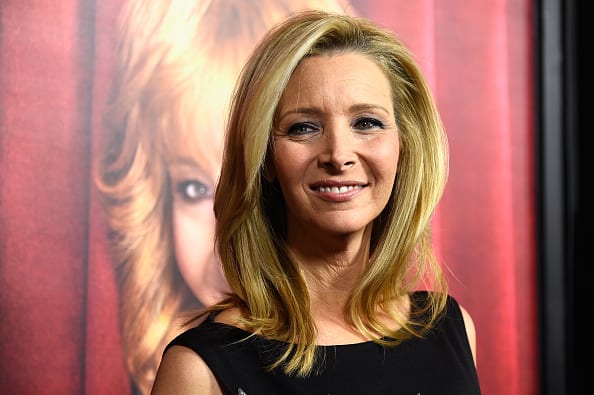 Do you ever wonder how awesome it would be if you were famous and starring on a hit television sitcom? I am sure many of the stars you see on the small screen pondered that as well. Some of those actors would graduate from high school and head to Hollywood and try to make it. Others were more cautious and decided to venture off to college and try to obtain a degree in case they were unable to become a big celebrity. Some of those actors like Debra Messing from The Mysteries of Laura or Alec Baldwin from 30 Rock would continue their education and receive a degree related to the field of theater. Here is a list of some TV stars who would go on to college and get a degree in a field completely unrelated to acting. Be prepared. Some of these may shock you.
Julie Bowen from Modern Family
Julie Bowen has been a TV star for many years appearing in such hit shows as Boston Legal, Ed, and currently as matriarch Claire Dunphy on the hilarious Modern Family. Bowen was intelligent and hardworking enough to get accepted into the prestigious Brown University located in Rhode Island. Bowen studied Italian Renaissance, a time period which took place during the 14th century. She would even spend a entire school year in Florence, Italy to immerse herself in the culture. While in college, Bowen acted in several theatrical productions and would appear on the soap opera Loving shortly after her graduation from the University.
Eva Longoria from Desperate Housewives
Eva Longoria spent 8 seasons cracking us up as selfish and spoiled Gabrielle Solis on Desperate Housewives. Prior to becoming a TV star, Longoria had plans to study human movement, also know as Kinesiology. She obtained her Bachelor of Science degree in that area from Texas A&M University – Kingsville. During that time, Longoria would win the title of Miss Corpus Christi and would then delve into the world of acting. She would continue her education and received a Masters degree a in Chicano Studies from California State University in 2013. She would attend the University for three years. Her thesis was titled, "Success STEMS From Diversity: The Value of Latinas in STEM Careers.
Lisa Kudrow from Friends
Lisa Kudrow is a TV star that many people remember from her Emmy winning portrayal of Phoebe Buffay on the NBC sitcom Friends. Kudrow's life could have went into a completely different, but successful, path had she not decided to pursue an acting career. Kudrow is a graduate of Vassar College where she received a Bachelor of Science degree in Biology. She wanted to be like her father and study headaches and their effects on the human body. Kudrow would work in her father's practice for eight years, while she tried to become a successful actress. She even is credited in her father's research on cluster headaches involving left handed patients.
Mayim Bialik from The Big Bang Theory
Mayim Bialik was a TV star before thoughts of college had even entered her head. She starred on the sitcom Blossom, where she played the titular character for five years. When the show wrapped production in 1995, Bialik decided to attend college. She was accepted to both Yale and Harvard, but chose to stay on the east coast and go to UCLA. She would earn a Bachelor of Science degree Neuroscience, Jewish Studies, and Hebrew Studies. She would continue her education and earn a PhD in Neuroscience in 2007. She is just as smart as the character she currently plays on television!
Chevy Chase from Community
He may have been playing a character trying to obtain a degree from a community college, but Chevy Chase already has a degree. Before becoming a TV star, who is set to appear in a new television show with Beverly D'Angelo, Chase received a Bachelor of Art degree in English from Bard College located in New York. He was studying a premed curriculum, but opted out of attending medical school. It would be another eight years before Chase would appear on the sketch comedy show Saturday Night Live.
Chris O'Donnell from NCIS: Los Angeles
Chris O'Donnell was no stranger to the world of acting prior to his college years. The TV star was modeling and starring in commercials while he in high school. His first on screen appearance was playing a McDonald's worker who is waiting on Michael Jordan. While attending Boston College, where he received a Bachelor of Science degree in Marketing, he was starring in such popular movies as Fried Green Tomatoes, School Ties, and Scent of a Woman. He would receive a Golden Globe nomination for this role.
David Boreanaz from Bones
David Boreanaz is no stranger to the small screen. The TV star first turned heads as the vampire Angel on the popular WB drama Buffy the Vampire Slayer. His character became so popular that he received his own spin-off series that would last for five seasons. Boreanaz now plays FBI Agent Seeley Booth on the FOX crime drama Bones. Before he was bit by the acting bug, Boreanaz went to Ithaca College and obtained a Bachelor of Arts degree in Communication with a specialization in cinema and photography in 1991. His first acting role would come two years later on an episode of Married with Children.
John Krasinski from The Office
John Krasinski has made a name for himself in the world of acting after appearing on the hit NBC comedy The Office for nine seasons as the lovable and funny Jim Halpert. Had Krasinski not been able to make it in acting, he would have his college degree to fall back on. During his summer in between high school and college, Krasinski ventured off to Costa Rica and taught English. The TV star would then go to Brown University and receive a degree in English Literature. He would continue his education at the National Theater Institute located in Hartford Connecticut.
Which other famous TV stars have received a college degree? Let us know in the comments section below.
Photo by Frazer Harrison/Getty Images
Tell us what's wrong with this post? How could we improve it? :)
Let us improve this post!