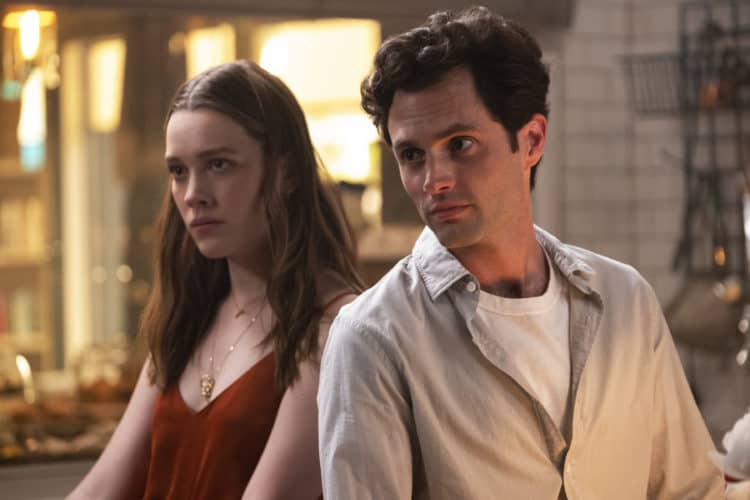 Since its debut in 2018, You has been one of Netflix's most talked-about shows. Centered around a psychotic but seemingly normal man named Joe (Penn Badgley) who has a very obsessive personality. These obsessions lead him into relationships with unsuspecting women who have no idea what he is truly capable of. Over the course of the show's three seasons, viewers have seen Joe manipulate, kill, lie, and move forward like nothing ever happened. Despite his creepy disposition, Joe has become a fan favorite and many people will be excited to know that You has already been renewed for a fourth season. So, what's next for Joe and his antics? Keep reading to find out what we know about You season 4. There may be a few spoilers here and there so be mindful of that if you haven't finished season 3.
What Will Season 4 of You Be About?
With the way season 3 ended, lots of fans can't help but wonder what they should expect from season 4. As you can imagine, there hasn't been a lot of information released yet since season 3 is still very much in full swing. That said, however, viewers can rest assured that next season is going to have all of the drama and suspense they've come to love. According to the series showrunner Sera Gamble, Joe is going to have a lot of new things to get used to next year. Now that he's in a different environment, he won't be able to navigate things as easily as he has in the past. Gamble told E Online that Joe will certainly be finding his fair share of trouble. More than likely, though, viewers will see Joe obsess with yet another woman. That said, it seems like only a matter of time before Joe meets his match. Love (Victoria Pedretti) seemed like she would be the one to bring him down, but once again he managed to prevail.
Predictions for Season 4
These predictions will be based on how things played out in season three, so if you haven't seen it you might want to stop reading now and skip ahead to the next season. Here are some of the predictions we have for season 4.
Joe Finds Marienne – Joe's coworker, Marienne, became his new obsession throughout most of season 3. As we've seen in the past, Joe was completely fixated and her and he was even considering running away with her. However, after an encounter with Love, Marienne decided to get as far away from Joe as possible. At the end of season three, we see that Joe is in Paris, presumably with the hopes of finding her. If season 4 is going to focus heavily on Joe searching for her then there's a good chance that their paths will cross again. Hopefully, however, she doesn't end up becoming one of his victims.
Joe Goes Back to Get His Son – Let's be real, the idea of Joe and Love being parents was a little scary. Towards the end of the third season, Joe decided to leave their son, Henry, with someone else before carrying out his elaborate murder plot. Maybe he'll come up with a plan to get him back. Of course, this is going to be difficult to do since everyone thinks Joe is dead.
Joe's Half Brother Enters the Picture – If you paid close attention during season 3, then you probably know that Joe has a half-brother out there somewhere. However, the identity of this sibling hasn't been revealed. Some viewers have already come up with a theory that Theo, the neighbor's step son, is actually Joe's half-brother. This hasn't been confirmed or denied but that would be an interesting plot twist. Even if Theo isn't Joe's brother, we'll likely found out who he is during season 4.
Someone Suspects Joe Is Still Alive – Joe went through a lot to fake his death in the season finale, but did he successfully cover all of his tracks? Matthew was already suspicious of Love and Joe, so there's a chance that he may not completely buy the story. Plus, Love's family probably won't believe that she was a cold blooded killer (even though she was). Her mom in particular may have some suspicions about the way everything went down. If anyone suspects that Joe could still be alive and well, that could would be a pretty crazy plot twist.
When Will Season 4 Be Released?
As of now, an official release date for season 4 hasn't been announced. That being said, it seems likely that we can expect to see it hit Netflix some time in 2022.
Tell us what's wrong with this post? How could we improve it? :)
Let us improve this post!