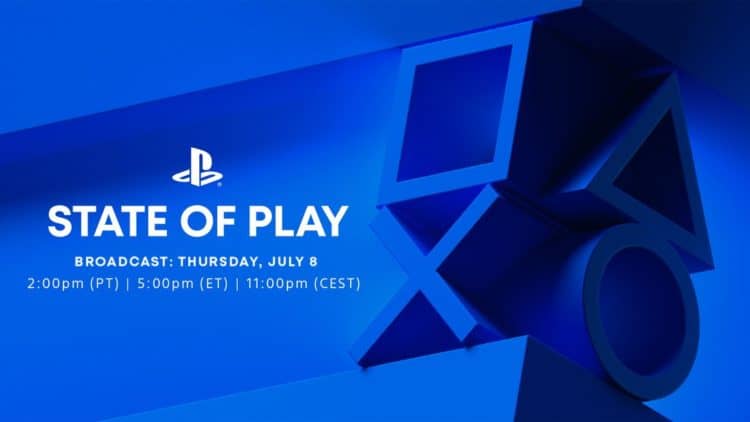 Sony held their latest State of Play earlier this week, which, unfortunately, did not include any updates on the next God of War, Horizon Forbidden West, or the next generation of PlayStation VR, though Sony did say that they will have more updates soon. This was a pretty huge letdown for a lot of players, especially considering this was supposed to be the PlayStation presentation that would explain why Sony didn't attend E3 this year, but alas, it looks like we'll just have to wait for more announcements in the future. We did, however, get a pretty solid look at a few third party games in development, as well as announcements for things like the Demon Slayer game and a director's cut of Death Stranding. So, what exactly did Sony announce with their July State of Play?
Moss: Book II
We got a trailer for the upcoming follow-up to one of the most beloved PlayStation VR tiles of all time, Moss: Book II. This looks like a pretty interesting game that kind of reminds me of Lord of the Rings mixed with The Tale of Despereaux (if you don't know what The Tale of Despereaux is, it's a book that I read as a kid that was turned into an animated kids movie – it was a pretty good book). While no official release date was given, I'm going to go ahead and assume it's coming out later this year, since the copyright at the end of the trailer says 2021.
Arcadegeddon
Arcadegeddon is a brand new game from first-time developer Illfonic, and I have to say that this game looks absolutely incredible and loads of fun. It's basically a looter-shooter set in a world of arcade games, where you can battle your friends with guns and even baseball bats (looks like multiple game modes?) I'm still not even really sure exactly what it is, but it looks amazing. Beta access opened up on July 8 for PS5 players, and the full game is set to release in 2022. The good news is that it's also on PC if you don't have a PS5!
Tribes of Midgard
Norsfell Games' Tribes of Midgard is releasing on July 27, but the team behind the game also went into some pretty big post-launch details in the State of Play update earlier this week. This game is a 10-player survival RPG in which your goal is to stop Ragnarok. There's two different game modes: Saga Mode and an endless horde-like Survival Mode. When the game launches, it will launch in The Wolf Saga, which includes new loot, new classes, and a powerful new boss.
F.I.S.T.: Forged in Shadow Torch
While I will admit, I was pretty skeptical about this game at first, it looks absolutely beautiful. The graphics and animation are stunning, the cutscenes are out of this world, and honestly, the gameplay actually looks pretty fun. The name is a bit edgy, but I'm sure it has its place in the game. F.I.S.T.: Forged in Shadow Torch follows robo-rabbit Rayton as we get to see his combat abilities which are aided by his massive mechanical arm. The game will release on PS4 and PS5 on September 7, 2021.
Hunter's Arena: Legends
If you're into melee combat, then it looks like this is the game for you, and it will be joining the PlayStation Plus on August 3.
Sifu
Sifu is one of the most unique games we've seen in a while. You play as a hero who must fight, but every time he is defeated, he rises even more powerful than the last, but he also ages each time as well. We got a bit of a gameplay teaser with the State of Play that demonstrated the game's Fight Club, which certainly looks awesome. The game is due to release in 2022.
Jett: The Far Shore
If you're into space exploration and are fascinated by an amazing atmosphere and laid back gameplay, then you should definitely look into Jett: The Far Shore when it releases in on PS4 and PS5 in 2021.
Demon Slayer -Kimetsu no Yaiba- The Hinokami Chronicles
We got a new trailer for the upcoming Demon Slayer game, and right off the bat, we've got English dialogue which was incredibly shocking to me. I was under the impression that this was primarily going to be a Japanese game (not really sure why, exactly), but I have to admit I am not the biggest fan of Inosuke's voice in-game. I do hope that we can play with Japanese dialogue, just because that's what I prefer, but either way I'm excited for this game to finally release on October 15, 2021!
Lost Judgment
We also got a new trailer for Lost Judgment, which really reminds me of a detective Devil May Cry game. I don't exactly know what it's about, other than a detective is hired to investigate a trial or something, but it has a dog chomping down on some guy's hand, so I'm in. The game comes out on September 24, 2021.
Death Stranding Director's Cut
Death Stranding is also getting a Director's Cut which will feature new missions, new equipment, and more for players on PS5. The Director's Cut for Death Stranding will release on September 24, 2021.
Deathloop
Last but not least, we got a 9-minute look at Deathloop, as we see Cold track down Aleksis "The Wolf" Dorsey in the gameplay teaser. Deathloop certainly has potential, and I can't wait for it to come out on September 14, 2021.