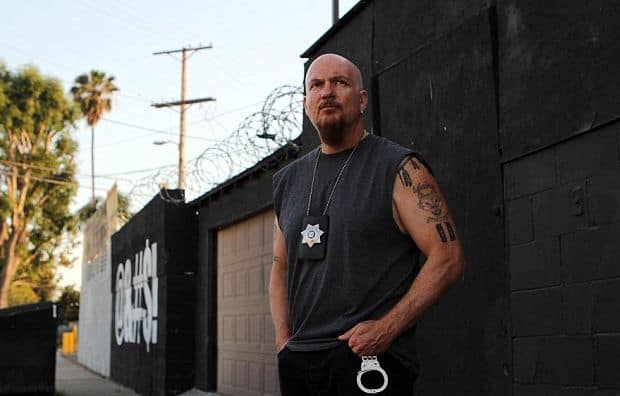 Evan "Bullet" James is a leading expert in the field of 'extreme' drug intervention services and the star of A&E's newest series, "The Extractors". "The Extractors" follows Bullet and his team as they locate, intervene and extract young men and women whose uncontrollable addiction to drugs or out of control behavior has led them into situations they can no longer get themselves out of.
Evan is also the Founder, President, and Director of Universal Crisis Intervention in addition to being a nationally recognized motivational speaker in the area of drug intervention. With twenty three years of experience in the industry, Bullet is one of the most highly regarded and sought-after drug interventionists in the world. He is also the creator of the "Extreme Crisis Intervention" model.
We had a chance to get a few moments of Evan's time to answer some questions we had for him. Check out the interview below!
1. Why do they call you "bullet"?
It's a nickname from high school when I used to run with a street gang in West Los Angeles.
2. You've obviously been to some crazy places in your life, what's the craziest place you've had to conduct an extreme intervention?
Either a Sonic Burger drive thru or behind Yankee Stadium during Hurricane Sandy
3. What inspired you to become an extreme interventionist?
Having worked in recovery for many years….I saw a lot of disenfranchised young adults falling through the cracks (not getting treatment) partially because they didn't fit into the standard intervention cookie cutter mold…and I wanted to make a difference….plus I've always liked the energy of the streets and what else would a guy like me do anyway?
4. Was it difficult filming these experiences on a television show? If so, how? What were the biggest challenges?
Finding my footing on solid ground, focusing on placing principles before personalities, getting comfortable with the some of the pacing of filming. The biggest challenge for me was not being able to assist every family that reached out to us….we wanted to film 500 episodes or more!
5. Do you have a favorite success story of a child you saved?
Actually Taylor from episode 3 of The Extractors has proven to be one of my favorites….she was very close to death, so emotionally, physically and spiritually broken and now to see her a year later… clean, happy, healthy, hopeful, engaged!….it's really beautiful to experience first hand.
6. What's the scariest thing you ever had to do in an intervention?
Walking into a motel room in Inglewood Ca. with my partner "Irish Mike" and having guns pointed at us by a rival gang from back in the day that had been drugging up a young lady we had been searching for and trying to help
7. If you had to give parents one piece of advice in this new day and age, what would it be?
Same advice I've been giving for over twenty years…don't wait for the other shoe to drop…because it's likely that it will…and it won't be good.
8. Have you ever done a celebrity intervention? Are you allowed to talk about it?
Yes & No…sorry
9. Tell us about what you hope to accomplish with "Extractors"?
Most importantly to save kids that normally wouldn't have the opportunity to be saved and secondly to raise awareness for our now 20 year old non profit, www.taps14.org
TAPS is the only non profit in the world extracting drug addicted teens and young adults from deaths door….yet we struggle mightily to find relevancy and support in our society.
10. What would you say the biggest difference is between today's youth and the youth of say, 10-20 years ago?
The low dollar cost and simplicity that youngsters can get their hands on hard drugs.
Tell us what's wrong with this post? How could we improve it? :)
Let us improve this post!